Aspirin Side Effects Led To Increased Bleeding Risks, No Heart Benefits, When Paired With Brilinta: Study
October 09, 2019
By: Martha Garcia
A new study warns that taking aspirin together with Brilinta to prevent blockages to the heart provides few benefits, and may increase the risk of serious bleeding problems.
In a study published in the medical journal JAMA Cardiology, researchers from around the world report there is little reason to take aspirin in combination with Brilinta following percutaneous coronary intervention (PCI) in acute coronary syndrome.
Researchers analyzed data from the GLOBAL LEADERS randomized trail, which included participants from more than 180 sites around the world and involved 16,000  patients with stable coronary artery disease who underwent a balloon angioplasty. Patients were divided into two groups containing more than 3,700 participants.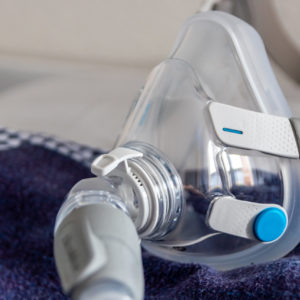 Did You Know?
Millions of Philips CPAP Machines Recalled
Philips DreamStation, CPAP and BiPAP machines sold in recent years may pose a risk of cancer, lung damage and other injuries.
Learn More
The first was an experimental group given the anti-platelet regimen of Brilinta plus aspirin for one month. Then aspirin use was dropped and Brilinta was given alone for 23 more months.The second group was the reference group which followed the standard of care. This included providing angioplasty patients with both Brilinta and aspirin for 12 months, followed by another 12 months of only aspirin use.
Researchers showed patients benefited by halting the use of aspirin after only one month following an angioplasty procedure. The patients who stopped taking aspirin early had decreased risk of bleeding without increasing their risk of death or heart attack.
A balloon angioplasty is a nonsurgical procedure where a balloon is threaded through the blood vessels to widen a narrowed or obstructed artery, typically caused by heart disease. It allows blood to flow better through the heart and the body.
Angioplasty is a less invasive way to open clogged arteries, but has the risk of blood clots later. This is why doctors prescribe patients a regimen of Brilinta or Plavix along with aspirin for one year and then aspirin for another year or more to help reduce the chance of clots.
Prior studies have shown taking aspirin can help reduce the risk of heart attack. Yet, other research indicates regular aspirin use may increase the risk of major internal bleeding, which is contrary to the object of prescribing aspirin to angioplasty patients.
In the new study, roughly 1.5% of patients in the experimental group which dropped aspirin after only one month suffered death or heart attack. Comparatively, 2% of patients in the reference group that continued to use aspirin for nearly 2 years suffered death or a heart attack.
Continuing aspirin after angioplasty has long been the standard of care and thought to be the safest treatment for patients to help with the risk of bleeding and clots after the procedure. However, recent research has called this into question by suggesting taking daily low doses of aspirin may increase the risk of brain bleeding among people with no cardiovascular disease and may increase the risk of bleeding and death among older patients.
The new study indicates avoiding long-term aspirin use may be safer and more effective.
Researchers indicated the study's findings are still preliminary and there is a need for further research concerning aspirin-free anti-platelet strategies.
"These findings should be interpreted as exploratory and hypothesis generating; however, they pave the way for further trials evaluating aspirin-free antiplatelet strategies after PCI," the researchers concluded.
"*" indicates required fields