Atrial Septal Defect Lawsuit Filed Over Zofran Exposure Before Birth
December 04, 2015
By: Irvin Jackson
An Alabama couple has recently filed a product liability lawsuit against GlaxoSmithKline, alleging that their son developed an atrial septal heart defect from Zofran prescribed to his mother for morning sickness during the first trimester of pregnancy.
The complaint (PDF) was filed in the U.S. District Court for the Southern District of Alabama by Elizabeth and Justin Shellstrom, on behalf of themselves and their minor son, identified only by the initials D.M.S.
Elizabeth Shellstrom indicates that she received Zofran to pregnancy-associated nausea and vomiting, exposing D.M.S. to the drug in utero.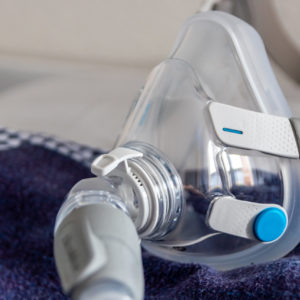 Did You Know?
Millions of Philips CPAP Machines Recalled
Philips DreamStation, CPAP and BiPAP machines sold in recent years may pose a risk of cancer, lung damage and other injuries.
Learn More
According to the complaint, D.M.S. was born in 2013 with an atrial septal heart defect from Zofran side effects, which has required a number of surgeries and places him at a greater risk of serious injury due to infections.
Atrial septal defects involve the development of a hole in the heart during formation early in pregnancy. This may allow oxygenated blood to leak into the oxygen poor parts of the heart, forcing the heart and lungs to work harder, potentially leading to damage to the arteries or other life-threatening complications.
"[D.M.S.'s] birth defects impair his ability to develop fully and enjoy life both at home and at school because he lives with a much higher risk of severe injuries from infections and a serious risk that the tissue lining the septal defect will detach and block his arteries, which could be fatal without emergency surgery within the hour," the lawsuit warns. "Every day, Plaintiffs live in fear of what could happen to Minor Plaintiff and the effect his condition has and will continue to have on his daily activities."
Zofran Pregnancy Risks
Zofran is only approved for treatment of nausea and vomiting among cancer and surgery patients, but has been widely prescribed "off-label" to pregnant women.
The Shellstroms joins a growing number of families pursuing similar Zofran birth defect lawsuits, which all involve allegations that GlaxoSmithKline (GSK) illegally marketed their drug as a morning sickness remedy, while failing to warn users or the medical community about the potential pregnancy risks with Zofran.
"GSK chose not to study Zofran in pregnant women or seek FDA approval to market the drug for treatment during pregnancy," the Shellstroms note in their lawsuit. "GSK avoided conducting these studies and buried any internal analyses of Zofran's teratogenic potential because they would have hampered its marketing of Zofran and decreased profits by linking the drug to serious birth defects."
Several studies and adverse event reports have suggested that there may be a link between Zofran and atrial septal heart defects when the medication is used during the first trimester.
In animal testing as early as the 1980s, it was shown that Zofran's active ingredient (ondansetron hydrochloride) crossed the placental barrier to affect the fetuses of mammals, according to the complaint. By 2000, the Shellstroms indicate that GlaxoSmithKline had received at least 32 reports of birth defects associated with Zofran pregnancy use.
In November 2011, a study published in the medical journal Birth Defects Research Part A: Clinical and Molecular Teratology concluded that women may be 2.37 times more likely to give birth to a child with a cleft palate following Zofran use. This may leave children with a severe facial deformity, which can occur when development of the fetus is impacted during the first trimester.
Zofran heart defect risks were highlighted in a study published in August 2013, which involved a review of data involving more than 900,000 pregnancies in the Danish Medical Birth Registry. Researchers found that children may be two to four times more likely to suffer a septal defect, involving holes in the heart, following Zofran exposure. Heart murmurs following Zofran use during pregnancy may be a sign or symptom of these heart problems.
More recently, a study published by the medical journal Reproductive Toxicology in October 2014 found that there is a statistically significant increased risk for certain heart defects with Zofran use early in pregnancy.
Zofran Litigation Over Atrial Septal Defects, Other Birth Defects
The Shellstroms lawsuit will be transferred into the recently established multidistrict litigation (MDL) for all Zofran cases pending throughout the federal court system
Given the similar questions of fact and law raised in complaints brought by families of children born with various heart defects, cleft palate, cleft lip and other congenital malformations, the U.S. Judicial Panel on Multidistrict Litigation decided to consolidate the lawsuits in October 2015.
Complaints filed in U.S. District Courts nationwide are centralized before U.S. District Dennis Saylor in the District of Massachusetts to reduce duplicative discovery into common issues in the claims, avoid conflicting pretrial rulings from different courts and to serve the convenience of the parties, witnesses and the courts.
There are currently at least 112 lawsuits over Zofran pending in the MDL. However, as lawyers continue to review and file complaints in the coming months and years, it is ultimately expected that the Zofran litigation will include thousands lawsuits on behalf of families nationwide.
Following coordinated discovery in the MDL and any bellwether trials scheduled to help gauge how juries may respond to certain evidence and testimony that will be presented throughout a number of claims, if GlaxoSmithKline fails to reach Zofran settlements to resolve large numbers of claims, the drug maker could face individual trials in dozens of different federal district courts throughout the United States.
"*" indicates required fields