Atrium C-Qur Hernia Mesh "Folded Up", Caused Infection, Lawsuit Alleges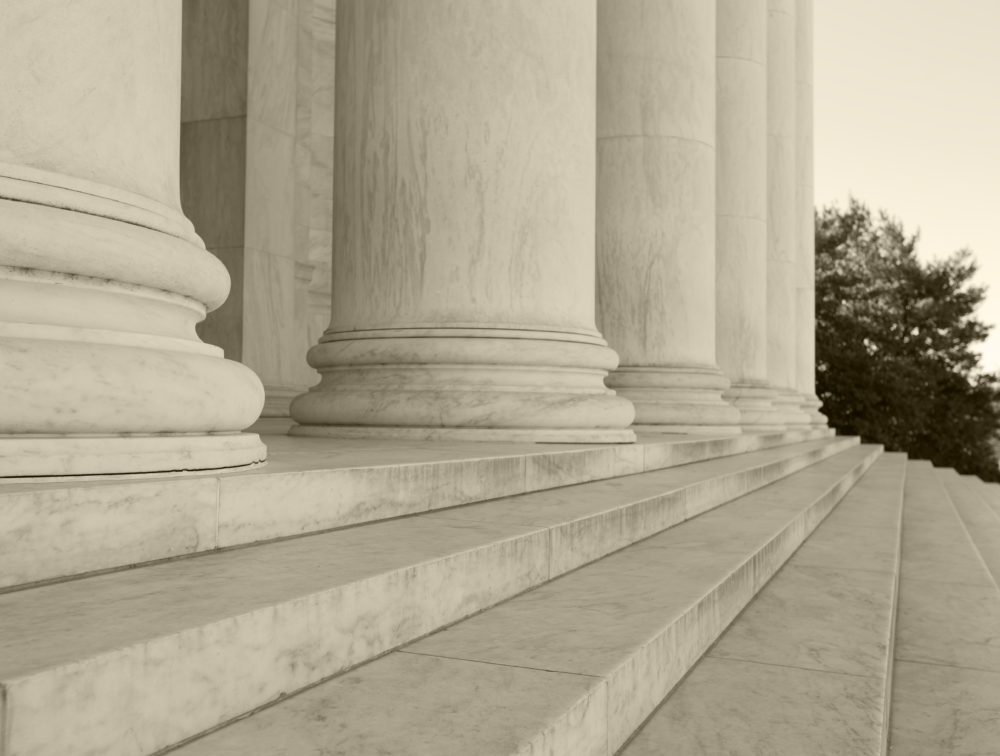 November 07, 2016
By: Irvin Jackson
According to allegations raised in a recent product liability lawsuit filed against Atrium Medical, complications with C-Qur hernia mesh caused severe pain, internal injuries, an antibiotic-resistant infection and septic shock, after the patch "folded up."
The complaint (PDF) was filed last week by Theresa Callaway in the U.S. District Court for the Northern District of Georgia, indicating that the manufacturer knew or should have known that Atrium C-Qur hernia mesh was not safe for the intended purpose and that the patch could cause serious complications.
Callaway underwent hernia repair surgery in April 2008, when an Atrium C-Qur Edge 10×15 patch was implant to treat a recurrent ventral hernia. During the months after surgery, Callaway experienced abdominal pain at the hernia mesh repair area, and returned to the hospital several times.
In late 2013, Callaway was admitted to the hospital for over a month due to severe and chronic abdominal pain, resulting in the need for additional surgery to repair the hernia mesh. During the operation it was noted that the Atrium C-Qur mesh was "bunched up in layers." Several months later Callaway was found to be in severe septic shock, acute renal failure and hypotension, as a result of the hernia mesh complications.
In August 2015, Callaway was again admitted to the hospital due to an active MRSA infection in her open abdominal wound, and the doctor noted exposed mesh. Because she was too ill for additional surgery, the doctor trimmed away exposed pieces of the mesh, and noted that the Atrium C-Qur patch was "folded up", resulting in an extended amount of time to remove an 8×2 cm area of mesh.
The complaint raises allegations similar to those presented in a growing number of Atrium C-Qur hernia mesh lawsuits filed by individuals throughout the United States in recent months, alleging that an unreasonably dangerous and defective design have caused painful and potentially life-threatening injuries.
"The injuries, conditions and complications suffered due to Defendants' C-Qur Meshes include, but are not limited to, foreign body reaction, rashes, infection, adhesions, organ perforation, inflammation, fistula, mesh erosion, scar tissue, blood loss, dyspareunia, neuropathic and other acute and chronic nerve damage and pain, abdominal pain, nausea, vomiting, [and] kidney failure," according to the lawsuit filed by Callaway. "[I]n many cases the patients have been forced to undergo intensive medical treatment, including but not limited to operations to locate and remove the C-Qur Mesh, operations to attempt to repair abdominal organs, tissue and nerve damage, the use of narcotics for pain control and other medications, and repeat operations to remove various tissues that are contaminated with the C-Qur Mesh."
Pronounced "Secure" mesh, Atrium C-Qur was approved by the FDA on March 2006, for use in hernia repair, chest wall reconstruction and to repair traumatic or surgical wounds. However, it has been linked to a number of problems.
In October 2012, the FDA issued a warning letter to Atrium, citing the company for failing to respond to complaints about the C-QUR mesh and other products. The FDA accused the company of failing to review or investigate any complaints involving C-QUR failures or infections.
Callaway's lawsuit claims that Atrium knew that the C-Qur mesh was defective and causing complications, but failed to warn the medical community.
"Defendants 'stealth recalled' multiple types of C-Qur Mesh that were experiencing high levels of adverse events, by simply halting production of multiple types of C-Qur Mesh without notifying physicians, or consumers of the recall or high levels of adverse events," the lawsuit states.
Amid the mounting number of complaints filed in courts nationwide, a motion to transfer was filed with the U.S. Judicial Panel on Multidistrict Litigation (JPML) last month, seeking to transfer all cases involving complications with the Atrium C-Qur patch to one judge for coordinated discovery and pretrial proceedings.
It is widely expected that hundreds, if not thousands, of complaints will be brought in the coming months and years as hernia mesh lawyers continue to investigate and file claims for individuals throughout the United States who may have received the Atrium C-Qur patch.
The U.S. JPML is scheduled to consider oral arguments on the motion during an upcoming hearing scheduled for December 3, in New Orleans.
Richard

November 27, 2016 at 6:40 pm

I had a hernia repair done back in 2006 been having problems with shortness of breath and don't smoke been really tired and having memory issues this repair was close to my heart and lung area just wander if these are symptoms have had a lot of test done but never thought this might be a problem

Delores

November 21, 2016 at 1:08 am

Please need. More. Info

David

November 17, 2016 at 3:07 pm

What are other symptoms. In 2011 I had surgery. I bend over, short of breath, I do floor exercises, short of breath, this happens when I bend over, I get a funny feeling from my lower abdomen to my head and have to go lay down or recliner.
"*" indicates required fields