Automatic Emergency Braking on All Vehicles to be Included on All New Vehicles: NHTSA
September 18, 2015
By: Russell Maas
Ten major auto makers have committed to implementing automatic emergency braking systems as a standard safety feature in all new vehicles, providing consumers with the important safety technology even if they are not buying a luxury car.
The Department of Transportation (DOT), in conjunction with the Insurance Institute for Highway Safety (IIHS), issued a press release on September 11, announcing that the manufacturers have committed to "across-the-board" Automatic Emergency Braking (AEB) systems in all new vehicles, which will greatly reduce the risk of auto accidents. Currently the feature is only seen in premium models or as an optional feature.
The announcement comes just months after the National Highway Traffic Safety Administration (NHTSA) released its proposal to add certain additional safety features to vehicles based on available technology. In addition to automatic braking, the agency is pushing for the addition of vehicle-to-vehicle communications and autonomous driving features, which were focal points in the agency's New Car Assessment Program announced in January.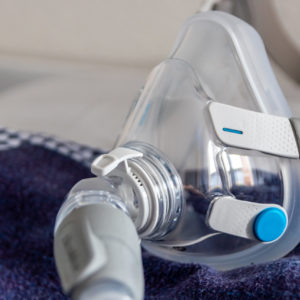 Did You Know?
Millions of Philips CPAP Machines Recalled
Philips DreamStation, CPAP and BiPAP machines sold in recent years may pose a risk of cancer, lung damage and other injuries.
Learn More
Automatic emergency braking technology includes a wide variety of systems designed to prevent collisions in which the driver does not react fast enough or does not apply sufficient braking power to avoid or mitigate a crash. The AEB systems use multiple on-vehicle sensors such as radar, cameras, and lasers to detect potential crash threats. The systems are designed to recognize collision threats from these sensors and engage the vehicles brakes if the driver does not react quick enough or apply enough braking power.
Several studies have already highlighted the benefits of AEB systems, including a recent report released by the IIHS that shows how this technology could reduce insurance injury claims by as much as 35% by compensating for awareness mistakes that every driver tends to make.
The ten automakers that committed to implementing AEB technologies as a standard feature in all new vehicles built are Audi, BMW, Ford, General Motors, Mazda, Mercedes Benz, Tesla, Toyota, Volkswagen, and Volvo. These ten committed automakers accounted for 57% of U.S. light weight vehicle sales in 2014.
The dedication to installing AEB technologies in all newly built vehicles is a major step in preventing accidents from occurring rather than protecting occupants from collisions which is the aim in automobile safety, said U.S. Transportation Secretary, Anthony Foxx.
"We are entering a new era of vehicle safety, focused on preventing crashes from ever occurring, rather than just protecting occupants when crashes happen," Foxx said in the press release. "But if technologies such as automatic emergency braking are only available as options or on the most expensive models, too few Americans will see the benefits of this new era."
Currently, AEB is offered as an optional feature in premium vehicles and comes with an extra cost from most manufacturers. However, the voluntary implementation of AEB's in all standard vehicles will reach the entire automobile market rather than just those who can or choose to add the feature.
DOT officials say they are optimistic that with over 50% of the automobile market committing to AEB systems across-the-board, that the majority and eventually all automakers will adopt the same dedication to auto safety practices. The IIHS and the NHTSA also plan to set specific performance criteria for manufacturers to meet to achieve high safety ratings and awards.
The IIHS has also stated that for a vehicle to be eligible for the recognizable "IIHS Top Safety Pick" award, it now requires the vehicle to have an AEB system.
Officials within both the DOT and IIHS say they are fully dedicated to making major steps in crash prevention technologies and have recently expanded their Vehicle Research Center through sponsor funding. Foxx stated that over the next few months the NHTSA will be working closely with the IIHS and the committed automakers to carry out their agreement.
"*" indicates required fields