Study Warns About Frequent Autoimmune Encephalitis Misdiagnosis, Even in Specialized Centers
January 16, 2023
By: Martha Garcia
Autoimmune encephalitis is often misdiagnosed, even among patients seen at specialized centers within major teaching hospitals, according to the findings of a new study.
Researchers from a half dozen major teaching institutions with specialized outpatient clinics conducted a multi-center study focusing on autoimmune encephalitis misdiagnosis from 2014 to 2020, warning that more than 70% of patients diagnosed with the condition did not actually meet the clinical diagnostic for autoimmune encephalitis.
The findings were published late last year in the journal JAMA Neurology, including data from outpatient clinics at various locations of the Mayo Clinic, the University of Oxford, the University of Texas Southwestern, the University of California, San Francisco, the Tel Aviv Sourazky Medical Center in Israel, the University of Washington in St. Louis, and the University of Utah.
Autoimmune Encephalitis Misdiagnosis
Autoimmune encephalitis is a rare, but potentially serious disease, where the body's immune system mistakenly attacks healthy brain cells, leading to dangerous inflammation in the brain. It can lead to flu-like symptoms, headaches, weakness, fatigue, and fever, and more severe cases can result in seizures, unconsciousness, and paralysis.
The condition affects only about 20,000 people in the U.S. each year, but it is considered treatable.
Individuals misdiagnosed with autoimmune encephalitis could face other risks, including death, because they are given treatments that will not work for their underlying condition, resulting in dangerous delays in treatment for the correct condition.
In this new study, data was reviewed involving 393 adults over the age of 18 with a prior autoimmune encephalitis diagnosis. A case series was conducted, and 107 outpatients were deemed to be misdiagnosed with autoimmune encephalitis.
Roughly half of the patients suffered from functional neurologic or psychiatric disorders. However, 72% did not fulfill the diagnostic criteria for autoimmune encephalitis.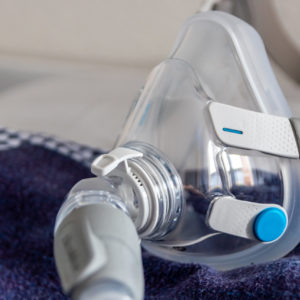 Did You Know?
Millions of Philips CPAP Machines Recalled
Philips DreamStation, CPAP and BiPAP machines sold in recent years may pose a risk of cancer, lung damage and other injuries.
Learn More
Researchers found patients who were misdiagnosed often had what doctors call insidious onset of symptoms, meaning it is a delayed diagnosis and symptoms can come on gradually over several years. This is compared to subacute onset of symptoms that come on more quickly in someone who is otherwise healthy.
Other factors for autoimmune encephalitis misdiagnosis included patients who were not given an MRI to confirm symptoms or the cerebrospinal fluid was suggestive of inflammation.
"When evaluating for autoimmune encephalitis, a broad differential diagnosis should be considered and misdiagnosis occurs in many settings including at specialized centers," the researchers recommended.
A major contributor to misdiagnosis was the over-interpretation of certain serum antibodies in the blood, which can indicate autoimmune encephalitis but shouldn't be used on their own to make a diagnosis.
Many different conditions can be misdiagnosed as autoimmune encephalitis, researchers warned. One key finding of this study was that misdiagnosis can occur in many clinical settings, including in highly specialized centers in teaching University hospitals.
About one-quarter of patients who were misdiagnosed were correctly diagnosed with functional neurologic disorder. Other diagnoses included neurodegenerative disease in about 21% of patients, primary psychiatric disease in 18% of patients, cognitive deficits from other conditions in 10% of patients, and cerebral neoplasm in about 10% of patients.
"*" indicates required fields