Automobile Pedal Errors Responsible for 16,000 Accidents Per Year: NHTSA
June 03, 2015
By: Russell Maas
Federal highway safety officials are warning motorists about the risk of accidents related to pedal errors, indicating that roughly 16,000 crashes per year are caused by drivers confusing the gas pedal for the brake, which is a preventable error. 
The National Highway Traffic Safety Administration (NHTSA) released a safety advisory on May 29, detailing how drivers can prevent pedal error accidents that typically lead to sudden acceleration and more severe impacts with surrounding vehicles, pedestrians, and property.
A pedal error crash is classified as an event in which the driver of a vehicle attempts to apply the brakes, but their foot slips off of the brake and hits the accelerator. The accidents can also occur if drivers accidentally press the accelerator, or both the accelerator and the brake, leading to the vehicle suddenly increasing in speed. These pedal error crashes cause the vehicle to accelerate quickly, usually at full throttle, with no braking force to lessen the impact.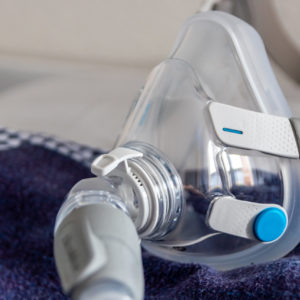 Did You Know?
Millions of Philips CPAP Machines Recalled
Philips DreamStation, CPAP and BiPAP machines sold in recent years may pose a risk of cancer, lung damage and other injuries.
Learn More
The NHTSA's data analysis indicated that majority pedal error crashes occur when vehicles are traveling at very low speeds and when braking is commonly required, such as in rush hour traffic, intersections, and highway exit ramps. In most cases the crash is more prone to happen due to the rapid development of the situation often in a confined space.
In the time that it takes the driver to become aware of his or her surroundings, recognize the pedal error, and then correct it by either maneuvering or fully engaging the brake, it is usually too late and the impact has occurred.
The NHTSA's reports that 16,000 pedal error accidents are reported annually. That is roughly 44 preventable accidents per day.
The NHTSA has launched several investigations into sudden acceleration accident reports in an attempt to find defects in certain model vehicles braking ability but have not identified any within the past 40 years that could cause sudden failures of both the throttle and braking systems.
Field investigators have analyzed pre-crash pedal application data from vehicle event recorders in vehicles involved in pedal failure accidents and determined that drivers who thought they were pressing the brakes were actually fully engaging the accelerator instead.
The NHTSA claims these crashes are preventable if drivers adopt the correction precautions, such as getting familiar with the vehicles set up. The agency states in many cases drivers operating unfamiliar vehicles are at a greater risk of pedal error. The agency suggests drivers adjust their seat, mirrors, steering wheel, and pedals if optional and familiarize yourself with the pedals before driving.
Further recommendations include aiming for the center of the brake every time you apply them to prevent double pedal application, avoid surrounding distractions that could make you lose focus of pedal awareness, and being cautious. Drivers should leave plenty of room between their vehicle and others especially in inclement weather so sudden application of the brakes is not required.
Lastly, the NHTSA states drivers should wear the right shoes. Footwear can impact a driver's ability to engage pedals and footwear such as flip flops, heavy boots, or high heels can contribute to pedal error crashes. The agency recommends you drive in a flat soled and light weight shoe.
"*" indicates required fields