Avandia Heart Problem Disclosures Probed by FDA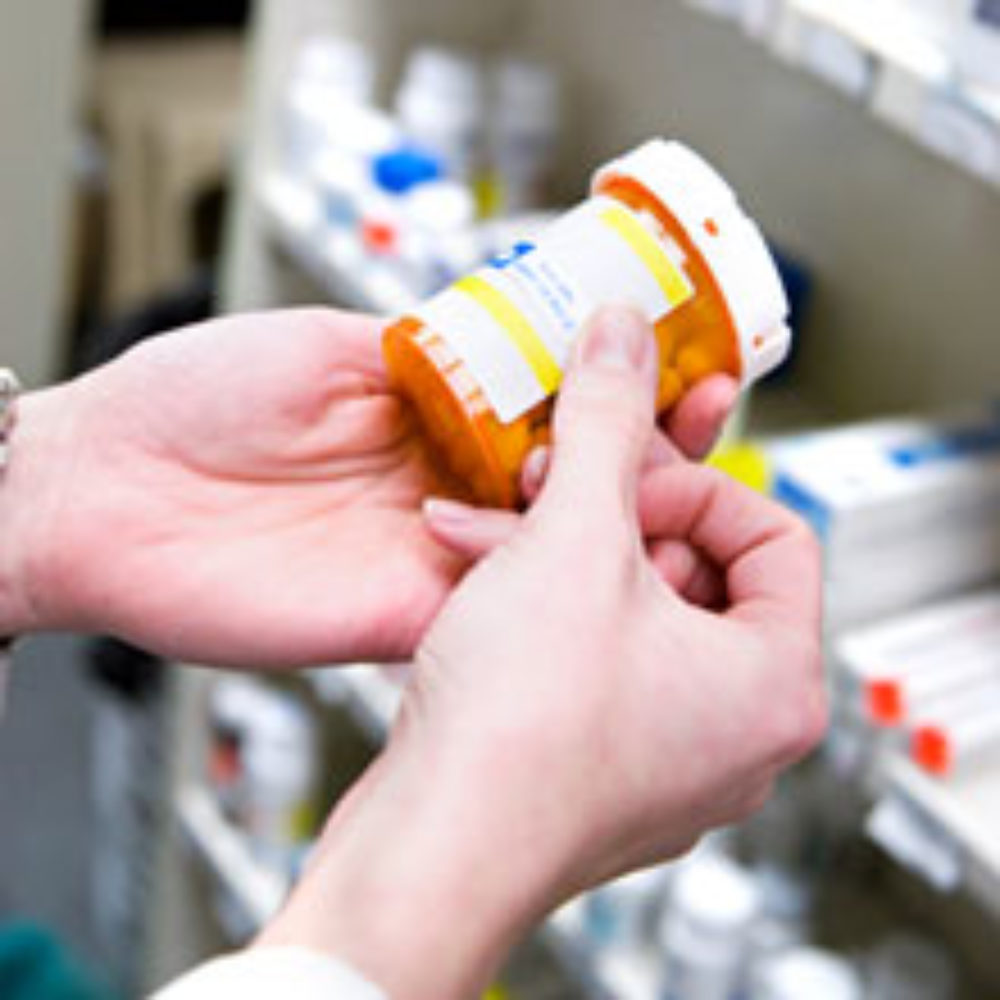 August 13, 2010
By: Staff Writers
Federal drug regulators have launched an investigation into the actions of GlaxoSmithKline to determine whether the drug maker illegally hid information about the side effects of Avandia, its beleaguered diabetes drug that has been linked to an increased risk of heart attacks. 
According to an August 12 story in TIME magazine, FDA Deputy Commissioner Joshua Sharfstein indicated that the agency has launched a probe into what GlaxoSmithKline told the FDA drug safety reviewers about Avandia health risks. The probe follows the discovery of documents that indicate company officials had evidence that Avandia increased the risk of heart problems by 30% to 43% eight days before it told FDA that its own research did not support evidence for Avandia heart problems at a May 16, 2007 meeting.
The meeting came five days before a study was printed in the New England Journal of Medicine that found that Avandia carried a 43% increased risk of heart attack.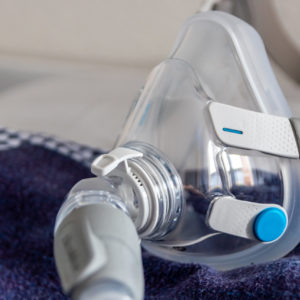 Did You Know?
Millions of Philips CPAP Machines Recalled
Philips DreamStation, CPAP and BiPAP machines sold in recent years may pose a risk of cancer, lung damage and other injuries.
Learn More
Avandia has come under harsh criticism in recent months by a number of experts, including some FDA drug safety reviewers, who have estimated that Avandia may be responsible for more than 100,000 heart attacks and deaths since it was approved. Critics have argued that an Avandia recall should be issued, as there is no reason to put patients at risk with the drug when there are alternative treatments that do not appear to carry the same heart attack risk as Avandia.
Avandia (rosiglitazone) was first approved in the United States in 1998 to treat type 2 diabetes by helping control blood sugar levels. The drug has been used by millions of diabetics, but sales have plummeted following the allegations of an increased risk of heart attacks and congestive heart failure .
Many analysts say that Avandia is effectively a dead product after an FDA advisory committee agreed that it increased the risk of heart attacks and death last month. Although the committee did not call for a recall of Avandia, the FDA may still decide to do so despite to protect consumers.
Earlier this year, a Senate report was released that criticized GlaxoSmithKline for intimidating doctors who spoke out about Avandia side effects and for failing to adequately warn users about the risk of a heart attack from side effects of Avandia. In addition, at a House drug safety hearing, several lawmakers pressed FDA with questions on why such a recall of Avandia has not yet occurred.
In July, FDA halted enrollment in new clinical trials that would compare the health risks of Avandia with those of Actos, a competing drug by Takeda Pharmaceuticals. Critics have called the trials unethical because they could be knowingly exposing human test subjects to potentially fatal drug side effects. They also criticized GlaxoSmithKline for recruiting heavily in third-world countries. The FDA has said that those already enrolled can stay in the testing as long as the company revises its disclosure materials to ensure that participants are fully informed about the risk. It is unclear whether it will allow additional subjects to be enrolled or whether it will ultimately cancel the drug trials.
GlaxoSmithKline faced about 13,000 Avandia lawsuits filed by plaintiffs who accuse the company of failing to warn patients that of Avandia heart attack risks. Last month the company announced it had settled about 10,000 of those Avandia suits.
Jimmmy

August 16, 2010 at 4:33 pm

o whom it may concern, Due to the affects of Avandia my life has completely demolished. My heart would seem to be the age of an eighty year old man, yet I am only forty-five. I was told three in a half years ago that I have only five years to live if I kept a healthy life style. What is a healthy life style if a year in a half of that was in a shelter. Unlike most people I was not blessed wi[Show More]o whom it may concern, Due to the affects of Avandia my life has completely demolished. My heart would seem to be the age of an eighty year old man, yet I am only forty-five. I was told three in a half years ago that I have only five years to live if I kept a healthy life style. What is a healthy life style if a year in a half of that was in a shelter. Unlike most people I was not blessed with family members. I was adopted as an infant and my adopted mother died when I was only four years of age. My adopted father also passed away 10 years ago. I have no siblings. Around four years ago was a hard time in my life because of diabetes. I had not yet diagnosed with this disease so I had no idea what was wrong with me. The illness had started taking a toll on my life financially so my life had started to become a hardship. I ended up homeless for a time. While at work, as a brick layer, I was having a hard time climbing a ladder because of pain in my foot. I went to the hospital and at that time I was diagnosed with diabetes. Along with the treatment the doctor recommended he had also started me on Avandia. There are many people who live a normal life with diabetes everyday. I now knew what had taken over and even though my life had somewhat went down I could now take some control back and get back on track. Then a few months later I found myself in the hospital going through an emergency quadruple bypass to try to prevent a future heart attack. Feeling safe in the hands of the medical community, I continued to take the medication Avandia, having know idea of the true risk. In a short time my heart surgery had been a failure and the risk of a heart attack became present again. This time I had to have two stints placed in my heart. One month later I found myself having another stint put in. After overwhelming amount of emergency room visits and an overwhelming amount of heart catheterizations, the realization of a heart attack took place. After all of the surgeries and techniques the doctors tried to use the heart attack still happened. I was told I had to have a defibrillator to prevent once again more heart attacks. It was then that I saw a commercial advertising the effects of Avandia. I asked my doctor if this could be my problem and he then told me to not take the medication any more. To late, the drug that the doctors were giving me to help with one disease was a high risk for me. Avandia was killing me instead of helping me. The normal life with diabetes is no longer in the cards for me after all that I have been through. I had to spend a large amount of time continuing to live in a homeless shelter, and wandering if I would survive this life style let alone surviving the heart problems. The thought of becoming independent again was no longer a reality anymore. I filed for social security and received these benefit's the very first try, this is way less than poverty amount of income but at least it was something. At least I wasn't going to die of hunger. Medical insurance took forever to kick in, the stress of that alone can to a person to their knees, it took around a year to finally have insurance. When there isn't much family to depend on things can get really hard in a situation like mine. Putting my hardship on a friend or a co-worker was not an option for me. I had became very depressed and just wanted to get things over with so I really just wanted to die. What kind of life am a going to live for in the condition I'm in? Is it worth it to caring on? The only people I was living my life with was doctors, nurses and hospital attendants. My quality of life had gone from brick layer to mostly just layer. I love the outdoors, I've always enjoyed working outside. Now the heat almost kills me let alone moving in it. Finally I had met a woman at the shelter, we became close and we even married. It was all so quick but when the reality set in that I was going to die we separated after only a month. Me I was just happy to have a companion and someone to care for. Since I have only a few years to live getting close with some is above and beyond impossible. I wouldn't want to hurt some one in the way of loving and then dieing on them. Why would anyone want to go through that, it would be to much to ask. Avandia has effected my relationships with the very few people I have had and it will forever effect the relationships I will never get to build. The agonizing effects of Avandia on my life are way more superior then anything in my life. Sleeping is a chore every night because I'm afraid I will not wake up again. Avandia has made me age forty years that I will never see or live. I can't do yard work or even imagine having my on yard again. Brick laying is over for me or any job for that matter. The thought of never being able to work for myself and generate in come over. Going old with some one is out of reach. The thoughts of grandkids are gone. The thoughts of riding a motorcycle are gone. Life has really changed for me. The effects of Avandia has permanently taken my independents away. Luckily, through my ex-wife, I found a few people with big hearts, they have taken me in and gave me a home so I'm am no longer in the shelter. They help with monitoring my medications and gave me a cell phone incase of an emergency. Was it hard for me to go to a stranger for help? Incredibly hard, I feel I have now created a hardship on them. There is also a family member of the couple that helps with doctor appointments and she helps with keeping my affairs in order. For them I am blessed, from Avandia I am dead. When you ask for permanent disabilities that have been caused by this drug, permanent is a large word. Permanent is forever and I don't even have a couple of years let alone a small forever.
"*" indicates required fields