Glaxo Seeks Delay of Avandia Trials So Settlement Talks May Continue
September 13, 2010
By: Staff Writers
GlaxoSmithKline is asking a federal judge to delay trial dates in the remaining lawsuits over Avandia heart problems, indicating that the drug maker is attempting to reach an agreement to settle the Avandia cases with the plaintiffs. 
The motion to defer was filed by the company on September 8, with less than a month before the first federal Avandia trial is scheduled to begin. Glaxo, which has already reached Avandia settlements in about 10,000 of the 13,000 lawsuits filed against the company, says that going to trial could interrupt further negotiations.
The federal Avandia litigation has been consolidated into an MDL, or Multidistrict Litigation, for pretrial litigation in the U.S. District Court for the Eastern District of Pennsylvania. A status conference is scheduled for September 22, with the first Avandia trial currently set to begin on October 5.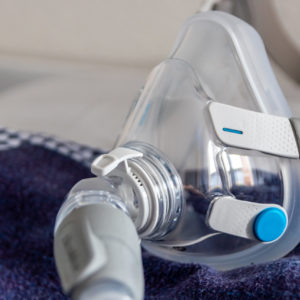 Did You Know?
Millions of Philips CPAP Machines Recalled
Philips DreamStation, CPAP and BiPAP machines sold in recent years may pose a risk of cancer, lung damage and other injuries.
Learn More
GlaxoSmithKline has reportedly already agreed to pay $460 million to resolve those first 10,000 Avandia lawsuits. The settlements come as FDA considers whether to keep the diabetes drug on the market or to issue an Avandia recall. In July, an FDA advisory committee voted to recommend that the agency allow the drug to remain on the market, but with additional restrictions and warnings.
The European Medicines Agency is also considering an Avandia recall, and provided a list of questions this week to the drug maker on the safety of Avandia and why it should stay in circulation. The questions themselves were not disclosed publicly.
Avandia (rosiglitazone) was approved in the United States in 1998 to treat type 2 diabetes by helping control blood sugar levels. The drug has been used by millions of diabetics, but sales have plummeted in recent years as concerns have mounted about the risk of serious and potentially life-threatening heart risks with Avandia. Some experts estimate that Avandia has caused between 60,000 and 200,000 heart attacks and deaths due to cardiovascular problems in the U.S. from 1999 to 2006.
Earlier this year, a Senate report on Avandia accused GlaxoSmithKline of suppressing the risks of Avandia, and indicated that many within the FDA have been calling for a recall of Avandia. Following the release of the scathing report, the FDA announced that it is still reviewing safety data on the drug. The FDA is also considering whether to allow clinical testing that would seek to quantify the health risks of Avandia when compared to Takeda Pharmaceutical's competing drug, Actos. Many have called the test unethical and FDA has put a temporary pause on enrollment, which is relying heavily on recruiting test subjects from third-world countries. India has already forbade recruiting for the clinical trials.
Howard

December 25, 2010 at 5:12 am

I agree, the attorneys seem to not want to talk. But they do want a big chunk of the money. I am still here by the grace of God. 4MI's before my MD took me off the drug, still carry fluid pills around and have been told I have CHF to look forward to. What little I have about settlements does not come close to the expense i have had. And I read the judges opening comments were she said she did not [Show More]I agree, the attorneys seem to not want to talk. But they do want a big chunk of the money. I am still here by the grace of God. 4MI's before my MD took me off the drug, still carry fluid pills around and have been told I have CHF to look forward to. What little I have about settlements does not come close to the expense i have had. And I read the judges opening comments were she said she did not want them to drag this out as the plaintiffs had suffered enough already. So whats the deal, it has been 6 years since I started this. I have attorneys who call ask me to leave the ones I am with (that is not happening) , this drug made lots of income for them and I am sure the officers got rich. I would just like to settle this and be able to enjoy what is left of my life, because the stress of this all is bad.

Brenda

December 6, 2010 at 4:00 pm

My mother had a heart attack in 2006 she had been on avandia for about 2 or 3 years and was still on it when she had her heart attack it was not until after she had her heart attack that the doctor took her off of avandia. She had never had heart problems before she was put on Avandia. After her heart attack her heart was so weak the doctor s thought they were going to have to put a defibulator i[Show More]My mother had a heart attack in 2006 she had been on avandia for about 2 or 3 years and was still on it when she had her heart attack it was not until after she had her heart attack that the doctor took her off of avandia. She had never had heart problems before she was put on Avandia. After her heart attack her heart was so weak the doctor s thought they were going to have to put a defibulator in her chest because Avandia has weakend her heart and she has suffered numerous bouts of conjestive heart failure. She is 74 now and to think she went all her life not having heart problems and now because of avandia she has to suffer in her old age going back and forth to doctors and not knowing if she will wake up in the mornings. I to suffer and worry about my mother everyday I am afraid I will lose her to another heart attack. I just wish this drug had never existed.

Liz

December 4, 2010 at 7:22 pm

I had a heart attack at age 47 in 2001 while on avandia, records are "lost", I sent my records to lawyer. Now debatable as to MI, I have heart murmur, enlarged heart. I was one of first 700. Lawyers want it all and give nothing to the ones damaged. They even want me to pay 10% to judge, isn't that bribery? I have received NOTHING, reports have it that the Lawyers have recieved money and are sittin[Show More]I had a heart attack at age 47 in 2001 while on avandia, records are "lost", I sent my records to lawyer. Now debatable as to MI, I have heart murmur, enlarged heart. I was one of first 700. Lawyers want it all and give nothing to the ones damaged. They even want me to pay 10% to judge, isn't that bribery? I have received NOTHING, reports have it that the Lawyers have recieved money and are sitting on the interest (60 million makes a lot of interest)

Dorothy

November 29, 2010 at 2:18 am

How can there be a settlement , when the drug is still being sold and the attorney's are still asking for new cases to come forth? I feel like it's just a bunch of hog wash. In 2015 we will still be waiting.I really don't see what the attorney's are doing.We can do what they are getting paid to do and that is nothing.

c jimmy

November 10, 2010 at 7:24 am

how can we settle with GlaxoSmithKline out of court or can can we do that

pete

October 19, 2010 at 3:04 pm

i just wish my lawyers would just post whats going on not leaving us in the dark as far as money on this lawsuit what is ypur life worth? loss of working and relationships and living day by day hang in all

Melissa

October 17, 2010 at 1:12 pm

My attorney has told me nothing. I was 32 when I had a stroke taking Avanida. My girls where little at the time and it was very hard on me and my family. I am a lucky one, I have didn't die. GSK needs to give the money to the families that have suffered over the lost of a family member and to the ones that have medical issue first.

Sal T

October 13, 2010 at 9:10 pm

I also suffered a heart attack and hadto have a triple bypass while on advandia I also call my lawyer they tell me noyjing yet getting frustrated

duwana

October 7, 2010 at 6:52 pm

i took avandia for a while. i constantly hurt in my chest and i couldnt breath. had some heart test i developed an enlargded heart and a heart murmer.

rebecca c

September 22, 2010 at 4:06 am

my better half was just 40 when struck with a heartattact. he turned 41in the hospital. he was a new diabetic for about a year at the time when givin avandia with no prior medical medical history. a few months befor the heartattack he spent 3 days in the hospital with chest pain then realesed being told they found nothhing wrong and to stay on current meds. now becaues of the heartattack he has to[Show More]my better half was just 40 when struck with a heartattact. he turned 41in the hospital. he was a new diabetic for about a year at the time when givin avandia with no prior medical medical history. a few months befor the heartattack he spent 3 days in the hospital with chest pain then realesed being told they found nothhing wrong and to stay on current meds. now becaues of the heartattack he has to take all kind of meds. what away of life for a man in his early 40s and to have a family. like everyone in this masstort settlement he is waiting to put his life back together. its bad enough what g.s.k did to put this pill on the market now there going string this along. they can try but its not going to go away. isnt medication suppose to help whats wrong. not the sideaffects be worse than the cure. now g.s.k is going to try to pay pennys on the dollor in settlements. thats only going to happen if we let them get away with it. this will affect us medicaly for the rest of our lives and continue to need doctors care. but for g.s.k it be over with after all said and done.

Jeffrey

September 17, 2010 at 6:35 pm

My lawyer advised me today that NONE of the cases have been settled yet, and what you read on the internet is usually false. He also stated that if any settlements were made, they would most likely be appealed. So no one will be receiving any money anytime soon.

Mike

September 17, 2010 at 3:42 pm

This has definitely gone on long enough. As one of many who has suffered permanent serious injuries from this drug, we are entitled to be compensated in a timely manner for what this company has done to us and our families. I was only 49 when this drug almost killed me and caused permanent serious injury to my heart. I will only be able to live out the rest of my life by taking numerous medicat[Show More]This has definitely gone on long enough. As one of many who has suffered permanent serious injuries from this drug, we are entitled to be compensated in a timely manner for what this company has done to us and our families. I was only 49 when this drug almost killed me and caused permanent serious injury to my heart. I will only be able to live out the rest of my life by taking numerous medications as a result of GSK's total disregard for anything beyond their profits. They do not deserve a delay, and everyone involved in these suits needs to express their opinions to the court before another delay is possibly granted on September 22. I've been told that GSK has just been sitting with the paperwork and has not even signed off on the previous settlements. It's past time to move this forward as we all have endured tremendous expenses, and even in my case, lost jobs as a result of our injuries from this drug. The games being played by GSK have to end now!

Christina

September 13, 2010 at 6:08 pm

They don't deserve anymore breaks...I hope our attorneys STICK it to SmithGlaxo....I wish I could've delayed his DEATH, but thanks to these leaches he's gone....

Faith

September 13, 2010 at 6:08 pm

I am very appreciative for this website. I contact my attorney's office once a month and they are so secretive with short canned responses that it has become frustating. My favorite and only brother passed away 5 years ago resulting from complications from this drug; he was only 51 years old. This drug should be completely taken off the market but it appears they are playing "footsie" with the [Show More]I am very appreciative for this website. I contact my attorney's office once a month and they are so secretive with short canned responses that it has become frustating. My favorite and only brother passed away 5 years ago resulting from complications from this drug; he was only 51 years old. This drug should be completely taken off the market but it appears they are playing "footsie" with the FDA, the regulators who are sworn to protect the American public from death drug (kill pills) like these. Arrogant GSK has shown a blatent disregard for humnan life, hidding case studies that could have prevented these deaths. GSK has made billions at the expense of the lives of the consumers and now they want to get away with settling for pennies on the dollars they've made. There is no cost to compensate for taking a human life, but their proposed settlements are beyond insulting once you divide it among the many littigants/claimants. What's equally insulting is that the lawyers will get reinmursed attorneys fees from GSK then take a major percentage of the settlement from each litigant they represent. People please pray; truly, only God (Jesus) can help us win this battle and rise victorious over these Giants who seek to destroy. It is time for the wealth transfer out of the pockets of the wicked into the hands of the righteous. I plan to memorialize my brother's life with a college scholarship in his honor. Faithfully yours, Faith~
"*" indicates required fields