Johnson & Johnson Sunscreen Recall Leads To Class Action Lawsuit Over Benzene Exposures
July 21, 2021
By: Irvin Jackson
A class action lawsuit has been filed in the wake of the recent Aveeno and Neutrogena aerosol sunscreen recall, calling for Johnson & Johnson to reimburse consumers who paid a premium for products, which could expose them to cancer-causing chemicals.
The complaint (PDF) was filed by George Rafal in the U.S. District Court for the Northern District of California on July 19, naming Johnson & Johnson, as well as its Neutrogena Corporation and Aveeno subsidiaries, as defendants.
The Neutrogena and Aveeno sunscreen recall was announced on July 14, after routine sample testing identified the presence of benzene, which is a chemical classified as a human carcinogen, depending on level and extent of exposure.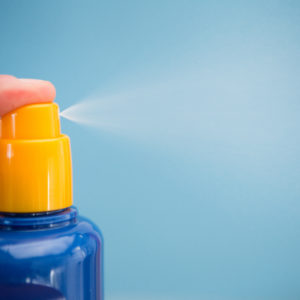 Benzene exposure has long been linked to fatal forms of leukemia and other cancers. The FDA considers it a solvent which should not be used in drug products, if avoidable. However, if benzene is not avoidable, it should be restricted to 2 ppm, FDA regulations state.
The lawsuit notes the recall came two months after the independent pharmacy, Valisure, warned it had detected benzene in 78 sunscreen and after-sun care products, with more than a quarter of products exceeding the FDA's 2 parts per million level. Neutrogena's Ultra Sheer Weightless Sunscreen Spray, SPF 100+ and Ultra Sheer Weightless Sunscreen Spray, SPF 70 had some of the highest levels of benzene out of all of the products tested, the lawsuit indicates.
Rafal's complaint says the delay in recalling the sunscreen was so the manufacturer could maximize profits from the Memorial Day and Independence Day holidays, which are traditionally marked by beach and water excursions.
"The two month delay by JOHNSON & JOHNSON in failing to immediately recall the defective benzene-contaminated sunscreen products upon proof and Notice by Valisure, LLC, spanned both major holiday weekends of Memorial Day May 31st through July 4th Independence Day, coincided with the end of the traditional school year, lifting of Covid-19 related activity and travel restrictions in several U.S. states," the lawsuit notes. "The clear evidence that benzene is associated with carcinogenic effects, specifically on blood-related tissues in humans, makes this especially concerning for the health impact of exposure to contaminated sunscreen products."
The Johnson & Johnson sunscreen lawsuit seeks class action status in order to seek damages, restitution, and injunctive relief for users of the recalled Neutrogena and Aveeno products.
Benzene is an industrial chemical that has been associated with the development of several fatal forms of cancer, leukemia and other conditions, such as AML, Chronic Myelogenous Leukemia (CML), Acute Lymphocytic Leukemia (ALL), Chronic Lymphocytic Leukemia (CLL), Hairy Cell Leukemia (HCL), Non-Hodgkin's Lymphoma, Multiple Myeloma, Myelodysplastic Syndrome (MDL), Myelofibrosis and Myeloid Metaplasia, Aplastic Anemia and Thrombocytopenic Purpura.
Long-term side effects of benzene exposure have been proven to cause anemia, which is a condition that develops when your blood lacks enough healthy red blood cells or hemoglobin. Essentially, the chemical causes bone marrow not to produce enough red blood cells, which can damage an individual's immune system. Federal regulators have determined long-term exposure to benzene can significantly impact blood cells, to the extent it causes cancer such as leukemia, a cancer of the blood-forming organs.
Nathan

August 3, 2021 at 10:27 am

My 6 year old son had to be taken to the hospital after a day of use with neutrogena sunscreen. The doctor told us of the recall for benzene contamination. He broke out in rashes and boils everywhere he was exposed. He was administered steroids to combat the reaction. It's a shame that something I bought and trusted to protect my children sent one of them to the hospital.
"*" indicates required fields