Aveeno, Neutrogena Suncreen Recall Issued Over Cancer-Causing Chemicals in Some Aerosol Spray Cans
July 15, 2021
By: Russell Maas
Federal health officials are instructing consumers to stop using certain Aveeno and Neutrogena sunscreen products, after Johnson & Johnson identified that aerosol spray bottles may expose users to varying levels of toxic and cancer causing chemicals.
The Johnson & Johnson Neutrogena and Aveeno sunscreen recall was posted by the FDA on July 14, after routine sample testing identified the presence of benzene, which is a chemical classified as a human carcinogen, depending on level and extent of exposure.
According to the U.S. Department of Health and Human Services (DHHS), side effects of benzene exposure may increase the risk of cancer, and the chemical has long declared it is linked to fatal forms of leukemia and other cancers. The FDA considers it a solvent that should not be used in drug products, if avoidable. However, if benzene is not avoidable, it should be restricted to 2 ppm, FDA regulations state.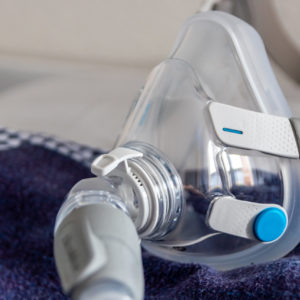 Did You Know?
Millions of Philips CPAP Machines Recalled
Philips DreamStation, CPAP and BiPAP machines sold in recent years may pose a risk of cancer, lung damage and other injuries.
Learn More
Johnson & Johnson indicates that benzene is not an intended ingredient for any brand of their sunscreen products, and the company will continue to work with the FDA to determine how the chemical was introduced into the recalled aerosol sunscreen spray cans.
Included in the recall are all lots of NEUTROGENA® Beach Defense® aerosol sunscreen, NEUTROGENA® Cool Dry Sport aerosol sunscreen, NEUTROGENA® Invisible Daily™ defense aerosol sunscreen, NEUTROGENA® Ultra Sheer® aerosol sunscreen, and AVEENO® Protect + Refresh aerosol sunscreen.
The recalled sunscreen products are packaged in aerosol cans and distributed nationwide through various retail channels.
Consumers are being instructed to stop using the recalled sunscreen immediately and to appropriately discard them. Consumers with additional questions or concerns are encouraged to contact JJCI Consumer Care Center at 1-800-458-1673 for information on how to request a refund.
Those who have used the recalled Aveeno or Neutrogena suncreen and have concerns or have experienced any problems with the aerosol products, are being encouraged to contact their physician or healthcare provider.
Benzene is an industrial chemical that has been associated with the development of several fatal forms of cancer, leukemia and other conditions, such as AML, Chronic Myelogenous Leukemia (CML), Acute Lymphocytic Leukemia (ALL), Chronic Lymphocytic Leukemia (CLL), Hairy Cell Leukemia (HCL), Non-Hodgkin's Lymphoma, Multiple Myeloma, Myelodysplastic Syndrome (MDL), Myelofibrosis and Myeloid Metaplasia, Aplastic Anemia and Thrombocytopenic Purpura.
Long-term side effects of benzene exposure have been proven to cause anemia, which is a condition that develops when your blood lacks enough healthy red blood cells or hemoglobin. Essentially, the chemical causes bone marrow not to produce enough red blood cells, which can damage an individual's immune system. DHHS has determined long-term exposure to benzene can significantly impact blood cells, to the extent it causes cancer such as leukemia, a cancer of the blood-forming organs.
In May, the on-line pharmacy Valisure issued a press release warning that it benzene was detected in 78 sunscreen and after-sun care products, with more than a quarter of products exceeding 2 parts per million (ppm); the level at which the FDA considers benzene in the products to be a concern.
The results of Valisure's testing found that 78 sunscreens, representing 27% of products tested, contained benzene; with some products containing three times the FDA recommended limit. Valisure officials point out that since most sunscreen products tested negative for benzene, this means it is not an unavoidable chemical in sunscreen products, meaning no sunscreen products on the market should be allowed to contain benzene.
As a result of its findings, Valisure sent a citizen's petition (PDF) to the FDA, calling for a recall of all benzene-containing sunscreen or after-sun care products.
"*" indicates required fields