Aviation Accident Statistics From 2012 to 2021 Summarized on NTSB Dashboard
February 20, 2023
By: Russell Maas
Federal aviation officials have launched a new interactive dashboard, which is part of an ongoing effort to provide the public with a more transparent view of airplane accident statistics, information and safety recommendations.
The National Transportation Safety Board (NTSB) issued a press release on February 15, announcing the launch of a new General Aviation Accident Dashboard, which will provide summary statistics, investigative findings and safety recommendations for general aviation accidents from 2012 through 2021.
​"The NTSB has always been a data-driven agency and the proof is in our safety recommendations — every one of which is evidence-based," NTSB Chair Jennifer Homendy said in the press release. "Similarly, we want to maximize the number of stakeholders and researchers who can draw safety lessons from our accident data. That's exactly what we hope this dashboard will accomplish."
According to the NTSB, the dashboard will provide airplane accident statistics, information and reports through an interface, which will allow users to select one or more filters, such as year, location, phase of flight and defining event.
Airplane Accident Crash Data
According to the data, the NTSB reports there have been a total of 2,269 fatal plane crashes resulting in 3,817 fatalities between 2012 and 2021, with the most common causes of fatal airplane crashes being;
In-flight loss of control (976)
System or component failures, (214) and
Unintentional collisions with obstacles (167)
The data further also drills down on which phase the flights were in leading up to the fatal crash. According to the dashboard, fatal crashes most often occurred while the planes were climbing, maneuvering, or approaching their destination.
The dashboard also shows data on non-fatal plane crashes, which indicates there were 10,099 non-fatal airplane crashes during the data period. The most common causes of non-fatal airplane crashes included;
Loss of control on ground (2,017)
System or component failure (1,836)
Abnormal runway contact (1,590)
Loss of control in-flight (1,256)
Officials indicate they have also designed pre-filtered views for some of the most commonly sought after data surrounding airplane crashes and safety recommendations, including those on aircraft control, powerplant and weather data.
The introduction of the dashboard follows several years of officials calling on the Federal Aviation Administration (FAA) to implement safety management systems and flight data monitoring programs to address the unique risks associated with their operations.
Boeing Airplane Crash Settlements
Many of these concerns followed a U.S. Department of Justice investigation into problems with the Boeing 737 Max airplanes that were responsible for two deadly crashes in October 2018 and March 2019, which killed 346 passengers and crew members combined.
Both crashes were initially attributed to the aircrafts' angle of attack system, which is the attitude of the wings in relation to airflow. When air flows over the wings at the correct angle, you get lift, which is what makes a plane fly. If the air is not flowing over the wings properly, the plane can stall, which occurs when it loses lift and begins to fall out of the sky.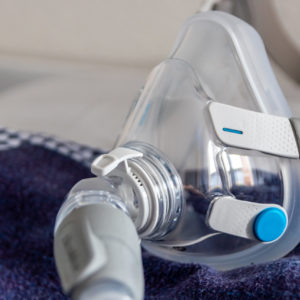 Did You Know?
Millions of Philips CPAP Machines Recalled
Philips DreamStation, CPAP and BiPAP machines sold in recent years may pose a risk of cancer, lung damage and other injuries.
Learn More
Following the DOJ investigation, court documents revealed that Boeing admitted it deceived the U.S. Federal Aviation Administration (FAA) about the 737 Max's Maneuvering Characteristics Augmentation System (MCAS), which led to a lack of information about the system. This resulted in a corresponding lack of information in airplane and pilot training manuals which could have been key in preventing both accidents, federal prosecutors claimed.
According to a $2.5 billion Boeing airplane crash settlement reached with the DOJ in February 2021, Boeing was required to pay a $243.6 million criminal penalty, as well as $1.77 billion in compensation for airline customers and a $500 million fund for families of individuals who died to two fatal crashes involving the plane, including Lion Air Flight 610 out of Indonesia and Ethiopian Air Flight 302, which combined to result in nearly 350 deaths.
"*" indicates required fields