Baby Powder Plaintiffs Seek To Amend Master Complaint Regarding Spoliation, Fraudulent Concealment
January 22, 2021
By: Irvin Jackson
Johnson & Johnson is urging the U.S. District Judge presiding over all federal Baby Powder cancer lawsuits to reject a request by plaintiffs to amend the master complaint in the litigation, which seeks to add claims regarding the company's failure to adequately preserve evidence in the litigation.
There are currently about 20,000 product liability lawsuits filed against Johnson & Johnson in the federal court system, each involving similar allegations that side effects of talcum powder caused women to develop ovarian cancer and other injuries, indicating the manufacturer failed to warn about the risks associated with applying the product around the genitals.
Given common questions of fact and law presented in the claims, lawsuits brought throughout the federal court system have been centralized before Judge Freda L. Wolfson in the District of New Jersey, for coordinated discovery and pretrial rulings, as part of an MDL, or multidistrict litigation. As part of the pretrial proceedings, the parties previously filed a Master Complaint to coordinate the allegations raised in the claims, and facilitate rulings on common issues that impact large numbers of cases.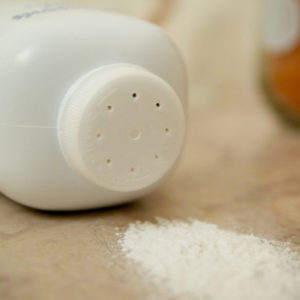 In late December, plaintiffs' lawyers serving in leadership roles in the litigation filed a motion (PDF) to amend the Master Complaint, in order to add a cause of action for spoliation of evidence and fraudulent concealment.
According to the motion, Johnson & Johnson allegedly failed to preserve samples of talc tested for asbestos and documents linked to industrial talc products and other illnesses. In addition, plaintiffs say a Johnson & Johnson subsidiary destroyed documents linked to a talc mine linked to Johnson's Baby Powder.
In a response (PDF) filed last week, defendants indicated the Court should reject the request, arguing it is too late for plaintiffs to add the counts, nearly four years after the first Amended Master Long Form Complaint was filed and eight months after the Court issued rulings on the admissibility of expert witness testimony, which have cleared the way for individual "bellwether" cases to be prepared for trial.
Johnson & Johnson has previously been hit with billions of dollars in verdicts in a handful of state court trials, after juries found the company knew about the link between talcum powder and cancer, yet withheld information from consumers and continued to promote the use of their products by adult women for "feminine hygiene".
While the outcomes of these bellwether trials will not be binding on other claims in the litigation, the company is currently facing substantial pressure to negotiate Baby Powder settlements for women diagnosed with ovarian cancer, since it has been unable to establish that it can successfully defend its conduct at trial.
"*" indicates required fields