Auto Safety Ratings to Include Data on Rear Passenger Crash Test Dummies
May 26, 2016
By: Russell Maas
Federal highway regulators have launched a new safety initiative designed to enhance rear passenger safety, indicating that auto crash tests will include data from back-seat dummy passengers. 
While crash test dummies have long been a part of the National Highway Traffic Safety Administration (NHTSA) 5-Star Safety Rating program, the agency revealed a new plan to incorporate dummies placed in the back seat during collision testing for newer model vehicles beginning in 2019.
The move comes as the number of back-seat occupants has steadily been on the rise, due to the increasing popularity of new car-sharing services such as Uber and Lyft, according to a recent Bloomberg News report.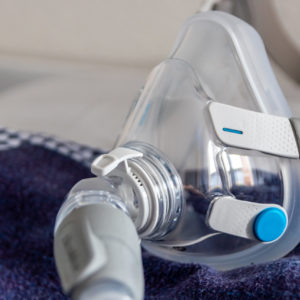 Did You Know?
Millions of Philips CPAP Machines Recalled
Philips DreamStation, CPAP and BiPAP machines sold in recent years may pose a risk of cancer, lung damage and other injuries.
Learn More
Due to the rise of the ride-sharing services, more back-seat passengers are at risk of auto accident injuries. NHTSA officials believe those risks could be mitigated or avoided with increased safety features specifically designed to protect individuals seated in the back. The NHTSA also believes increased safety requirements for back seat occupants will encourage automakers across the world to re-examine their rear occupant safety standards.
With more than a million registered drivers for the ride-sharing service Uber Technologies Inc. alone, it is anticipated the number of back seat occupants has increased significantly with the new car-sharing economy that has more people piling in together.
According to Kristy Arbogast, engineering director of the Center for Injury Research and Prevention at the Children's Hospital of Philadelphia, the NHTSA 5-Star Safety Rating Program that has been in effect since 1978 has so far only measured safety for drivers and front-seat passengers. Many car buyer today believe this rating system extends to all seating location when in fact it doesn't, and back seat safety standards have not kept up with the enhanced safety features front seat drivers are offered.
Auto-safety experts, such as Arbogast and executives from the Alliance of Automobile Manufacturers, which include General Motors, Ford, and Toyota among other, have recommended increased backseat safety advances to include greater use of airbags, improved seatbelts and seatbelt pretensions and seatbelt reminder chimes to sound when the sensor recognizes a passenger is occupying the seat unbelted, similarly to front seat occupants.
The NHTSA has stated that it is challenging to migrate all front-seat technology to rear passengers. However simple additions to safety standards such as side-impact airbags and seat belt pre-tensioners that use sensors to tighten belts when a crash is imminent could help mitigate head injuries, ejections, and broken bones as well as help reduce back-seat fatalities.
Front Seat Safety Designs May Threaten Back Seat Passengers
The initiative is long over-due according to some experts who have claimed that back-seat passenger safety has been neglected and debatably become more hazardous with newer designs to front seats.
Some safety advocates have stated design changes to front seats have had an unintended consequence to back-seat occupants, especially in rear-end collisions due to the front seats having the tendency to collapse, injuring or killing the passenger behind them.
One case involved the death of 16-month old Taylor Warner, her father, Andrew Warner, was rear-ended at 55 mph in November 2010 while waiting to turn at an intersection in Houston, causing him to be jolted back into his seat, collapsing it. As a result, Taylor, who was buckled in behind Andrew, was struck and killed by his collapsing seat designed to give way to prevent the driver whiplash.
Clarence Ditlow, executive director for the Center for Auto Safety, claims collapsing seats caused 898 fatalities between 1990 and 2014 and the NHTSA is unaware of the hazard because the federal crash database does not code for seat-back collapses.
"*" indicates required fields