Bactrim Side Effects May Cause Vaginal Expression of Stevens-Johnson Syndrome: Report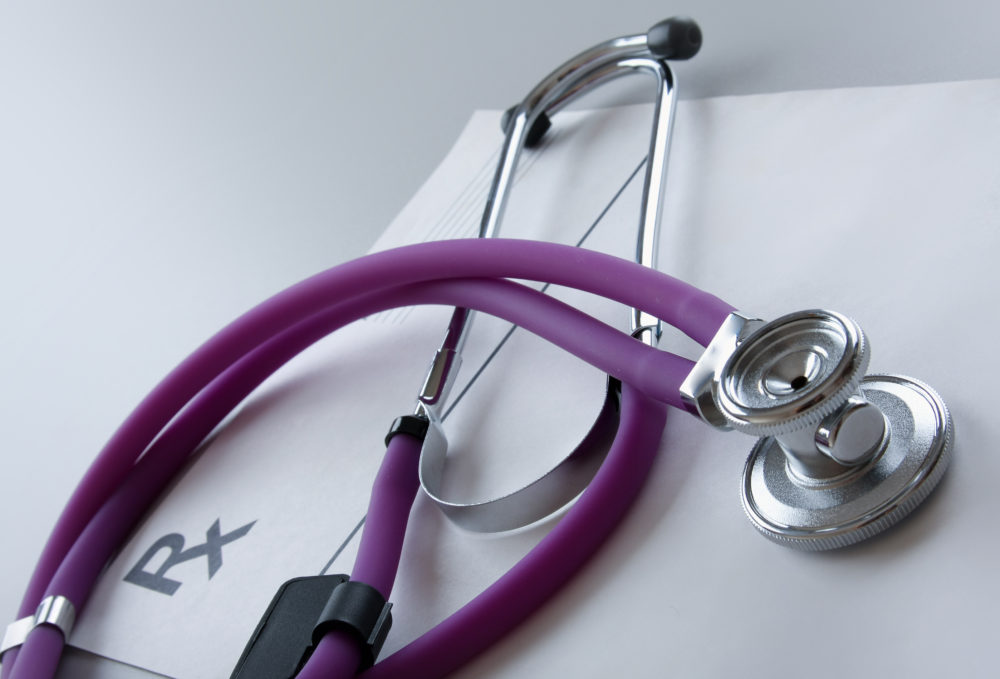 January 31, 2019
By: Irvin Jackson
A new case report suggests that the side effects of Bactrim and Septra, a commonly used antibiotics, may cause vaginal expression of a life-threatening skin condition known as Stevens-Johnson syndrome (SJS). 
Doctors from the Albert Einstein College of Medicine in the Bronx described a recent case in an article published last month in the American Journal of Case Reports, which involved a woman given trimethoprim-sulfamethoxazole, which is a generic version of the the brand name drugs Bactrim and Septra.
The antibiotic was prescribed for a urinary tract infection, resulting in vaginal lesions that turned out to be a form of Stevens-Johnson syndrome, which is a serious skin reaction linked to a several types of prescription drugs. Commonly referred to as SJS, the condition causes the skin to burn from the inside out, producing blisters, severe rash and often causing the skin to separate from the body. It also often results in vision loss or blindness.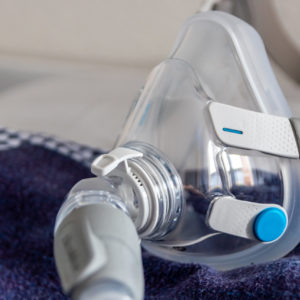 Did You Know?
Millions of Philips CPAP Machines Recalled
Philips DreamStation, CPAP and BiPAP machines sold in recent years may pose a risk of cancer, lung damage and other injuries.
Learn More
When the skin lesions affect more than 30% of the body, the condition is typically referred to as toxic epidermal necrolysis (TEN), which often results in the need for treatment in a hospital Intensive Care Unit (ICU) or Burn Unit, and the conditions can be fatal in many cases.
The case described in this report was unique, because vaginal expression is rarely connected with SJS.
The patient, a 27-year-old female, suffered vaginal pain after taking the antibiotics for two days. Three days later, she suffred volvovaginal ulcerations and began taking the antibiotics again. This resulted in worsening vaginal lesions and other problems, according to the case report. She developed lip swelling, periorbital swelling, facial swelling, thick plaque on her tongue and mouth, and rashes on her hands, arms, feet and abdomen as well.
The doctors identified her condition as SJS after conducting a biopsy of lesions that formed on her arms.
"It is important to recognize SJS as a rare but life-threatening cause of vulvovaginal ulceration, as early diagnosis is vital for successful treatment," the researchers warned.
Leigh

April 15, 2023 at 5:42 pm

I was prescribed this for a chronic ongoing condition called osteomyelitis. When the infection is inflamed in my foot the infection turns my bone to mush and depletes it. I recently got out of the hospital for another flare up and I suggested bactrim for the antibiotic bc the doxycycline I was previously taking was not working... Hence the hospital visit. Well, I get back home to Mississippi and f[Show More]I was prescribed this for a chronic ongoing condition called osteomyelitis. When the infection is inflamed in my foot the infection turns my bone to mush and depletes it. I recently got out of the hospital for another flare up and I suggested bactrim for the antibiotic bc the doxycycline I was previously taking was not working... Hence the hospital visit. Well, I get back home to Mississippi and finally get the prescription filled and I have been more dehydrated than I have ever been in my life. Moving forward... My boyfriend worked out of town and when he came home we had sex. It was very very dry almost like it's rubbing inside like carpet burn. Of course... Bactrim is the last thing I would consider to be a culprit... Well he's been home for around 2 weeks now and almost every time it feels like that but if not every time so dry it's painful. I know it can't be an std bc neither him nor I have screwed around. I'm so glad I thought to look this up bc I didn't realize it was a life threatening disorder that this medication is causing.

Alexis

January 10, 2023 at 4:22 am

I started bactrim 4 pm today and i was prescribed it because i have cysts on my breasts that are seeping, and im 23 its a whole nother issue anyways i felt burning farely soon afterwards and was paranoid i had an std or a random flare up of a yeast infection and i am so glad i googled "bactrim vaginal irritation " because yall gave me clarity. I'm going to call my doctor in the morning because im [Show More]I started bactrim 4 pm today and i was prescribed it because i have cysts on my breasts that are seeping, and im 23 its a whole nother issue anyways i felt burning farely soon afterwards and was paranoid i had an std or a random flare up of a yeast infection and i am so glad i googled "bactrim vaginal irritation " because yall gave me clarity. I'm going to call my doctor in the morning because im so uncomfortable its like itching inside and around my vulva this is horrible. DONT TAKE THIS

Jan

January 7, 2023 at 6:18 am

Same happened to me. Took my first dose of bactrim and within 10 minutes I experienced sharp pin needle pain in my vagina. This progressed into intense itching on the inside and outside of vagina and all over my body. I assumed maybe I was bitten by a mosquito because I had small wells in the areas that itch. But the vagina pain is the most alarming. Been awake since 2 am because I cannot sleep, [Show More]Same happened to me. Took my first dose of bactrim and within 10 minutes I experienced sharp pin needle pain in my vagina. This progressed into intense itching on the inside and outside of vagina and all over my body. I assumed maybe I was bitten by a mosquito because I had small wells in the areas that itch. But the vagina pain is the most alarming. Been awake since 2 am because I cannot sleep, the pain is so bad. This side effect is WORST than the UTI. Try your best not to itch. I noticed mild swelling and after gently touching the area the itch became worse. After finding this article, I now know this is due to bactrim. I am discontinuing treatment after one dose.

Ashley

December 22, 2022 at 10:31 pm

I am going through this a second time this month. Didn't realize Bactrim was the culprit until today. Took one dose and intense itching and needle-like pain of the vulva started within 30 minutes, with inflammation beginning within 60 minutes. I found this article thankfully to confirm my thoughts and got my OBGYN to agree I go to the ER. I was give. IV Fluids and IV steroids. The steroids seem to[Show More]I am going through this a second time this month. Didn't realize Bactrim was the culprit until today. Took one dose and intense itching and needle-like pain of the vulva started within 30 minutes, with inflammation beginning within 60 minutes. I found this article thankfully to confirm my thoughts and got my OBGYN to agree I go to the ER. I was give. IV Fluids and IV steroids. The steroids seem to have halted the inflammation from worsening, but I'll have a better idea of where I stand in the morning. Currently taking Benadryl every 6 hours. An NP I initially saw at the ER seemed to have experience with this. When I told her how bad it hurt to pee when I had this a few weeks ago, she recommended drawing a warm bath with epsom salts, sitting in it for a minute, then peeing in the bathtub. Sounds gross, but when you experience 11 out of 10 pain peeing, you'll try anything. The PA that actually cared for me in the ED was adamant this is not SJS. I get it. I'm a healthcare professional, and we're taught that you'll never see this in your career because it's so rare. Unfortunately for us, this particular reaction doesn't present like SJS, so it gets ruled our pretty quickly, and there is limited information about it. I decided to report this reaction to the FDA in order to draw awareness to this and hopefully it can be studied and published. The more buzz we can create around this potentially life-threatening reaction, the more it will be researched, the more healthcare professionals will know about how to treat it quickly and appropriately. Please report this to the FDA if you can. Leave the sections blank you're not aware of. Don't let not having all the details stop you from reporting this.

Kaye

December 3, 2022 at 10:51 am

I literally was prescribed this yesterday for a UTI. Took one dose and within the hour started having EXTREME vaginal burning and itching. For the past 24 hours I've been taking Benadryl, using triple paste, soaking in the tub, using vagisil wipes, everything and anything I can think of to help!! I wasn't sure if it was the pyridium or the Bactrim or what the F was going on!! I looked online and c[Show More]I literally was prescribed this yesterday for a UTI. Took one dose and within the hour started having EXTREME vaginal burning and itching. For the past 24 hours I've been taking Benadryl, using triple paste, soaking in the tub, using vagisil wipes, everything and anything I can think of to help!! I wasn't sure if it was the pyridium or the Bactrim or what the F was going on!! I looked online and came across this! I sent a message and this link to my provider but unfortunately it's the weekend so I may need to be seen in UC but at least I now have an answer!!!

Destiny

November 15, 2022 at 4:59 pm

Just got put on bactrim ds my v v started itching and burning immediately and I started crying and it got so bad my heart started feeling jittery and I couldn't take the pain I fainted now in hospital DONT EVER TAKE BACTRIM DS

Ashley

November 7, 2022 at 12:07 am

I am so glad I found this site now that I see everyone else talking about there vaginal area burning or itching I am having the same thing I was prescribed Bactrim for a UTI it took me maybe about two three days of taking it and now I am itching so bad and burning I cannot hardly stand it very worried don't really know what to do but maybe try to go to the ER this is so uncomfortable and scary you[Show More]I am so glad I found this site now that I see everyone else talking about there vaginal area burning or itching I am having the same thing I was prescribed Bactrim for a UTI it took me maybe about two three days of taking it and now I am itching so bad and burning I cannot hardly stand it very worried don't really know what to do but maybe try to go to the ER this is so uncomfortable and scary you think that you have an STD but you really don't I hope this helps someone because this is an awful feeling also called my doctor back and told her about I felt like I had a yeast infection she told me to take Monistat or the pill that clears up yeast I told her about the Bactrim that I think it was the bathroom she says no it's not the Bactrim you can't be allergic to that I don't believe it at all cuz I wasn't feeling this way until I started taking it a few days after hope this helps somebody this is so awful I'm telling you

Bianca

October 3, 2022 at 1:18 pm

I literally just finished my 3 day antibiotics of bactrim, after my 5 day one didn't help battle my UTI all the way. I got a yeast infection starting on day 2, and the morning of day 3 woke up with my lips swollen. The swelling went down after about an hour or so, but then it really started to burn when peeing. My yeast infection got so bad I was crying while peeing and trying to use topical to he[Show More]I literally just finished my 3 day antibiotics of bactrim, after my 5 day one didn't help battle my UTI all the way. I got a yeast infection starting on day 2, and the morning of day 3 woke up with my lips swollen. The swelling went down after about an hour or so, but then it really started to burn when peeing. My yeast infection got so bad I was crying while peeing and trying to use topical to help. I'm still managing it now and debating if I need to go to the Dr. So far I've just sent the team a message on my reactions...

Joy

September 21, 2022 at 1:55 am

I have always had UTIs and Bactrim was always the best treatment. This time, I'm terrified after finding this thread. I had never developed a yeast infection from Bactrim and thought that's what was happening. I'm mortified reading these horror stories! I just took my 3rd pill tonight and tried to puke it back up because I've been noticing for the past couple hours the itching/burning sensation. M[Show More]I have always had UTIs and Bactrim was always the best treatment. This time, I'm terrified after finding this thread. I had never developed a yeast infection from Bactrim and thought that's what was happening. I'm mortified reading these horror stories! I just took my 3rd pill tonight and tried to puke it back up because I've been noticing for the past couple hours the itching/burning sensation. Maybe I've never had the generic, I don't know but I'm wondering where these meds are coming from.. I'm felling sus🤔

Kay

September 9, 2022 at 6:42 pm

Same thing my vagina on fire went to er x3, my lower back hurts and it hurts to pee they said I don't have a uti anymore I am going to try benadryl going to see my primary on Monday. Praying I can get relief

Abigail

September 9, 2022 at 7:12 am

I was prescribed Bactrim by my NP on 8/30 for a respiratory and ear infection. My NP originally wanted to prescribe me a z-pack (erythromycin-based) for my symptoms but I'm allergic to erythromycin so she went with Bactrim instead. Mind you I have never ever taken this antibiotic before and I recently started going to a new doctors office this year so I just thought maybe this is her backup "go-to[Show More]I was prescribed Bactrim by my NP on 8/30 for a respiratory and ear infection. My NP originally wanted to prescribe me a z-pack (erythromycin-based) for my symptoms but I'm allergic to erythromycin so she went with Bactrim instead. Mind you I have never ever taken this antibiotic before and I recently started going to a new doctors office this year so I just thought maybe this is her backup "go-to" abx??? Anyways, after 2 days of taking the abx I started getting vaginal irritation and itching, the itching started off as mild then progressively got worse and developed into burning and swelling as well. I assumed I must be getting a yeast infection due to the abx since that's kinda normal for most women. By day 3 or 4 (can't remember exactly) of taking the abx I thought I was gonna tear my skin from itching down there so hard and the right side of my vagina was swelling. So I started an at home OTC 3-day yeast infection treatment. The itching started to subside after finishing the 3-day tx and I thought I was starting to clear, well at the same time I was also lowering the dose of the abx and only taking it once a day rather than twice just to help with this yeast infection I now have on top of being sick. Then my respiratory symptoms started to improved so after roughly 7 days of starting the abx, I stopped taking it completely for 2-3 days because I was scared of a yeast flare up- I had hardly taken half the prescribed amount by this point which was 1 pill BID for 14 days. Fast forward to yesterday 9/8 at 10 PM… My cough is still lingering so I thought maybe I should continue the abx now that the yeast infection is gone. BIG MISTAKE. within 30 minutes of resuming the medication my vagina started to itch all over again. I went to Walgreens and did just a 1-day at home OTC yeast infection tx with topical cream. I went to bed and hoped for the best… well now it's 9/9 at 3 AM and the vaginal itching/burning is insane and keeping me up. After searching the internet for this type of reaction all I can find is this article and I'm so glad I did because now I know this is an allergic reaction and not a yeast infection by any means. I just took Benadryl and I'm praying it will kick in soon and help. This antibiotic is HORRIBLE. I'm contacting my doctors office first thing today and complaining. I will never take Bactrim EVER again. I'm not sure why people keep prescribing it when clearly there's something not right about this medication and it's side effects. I'll never take a random abx like this ever again, I'm sticking to amoxicillin for any sickness/respiratory sickness from here on out. Benadryl is starting to kick in now after 20-30 mins since taking it and it's actually helping. Bactrim is definitely going on my allergy list now…

Andi

September 3, 2022 at 11:36 am

Providing an update here since I just went through this hell. I took one Bactrim on a Tuesday evening, had an almost immediate reaction (within 15-20 mins) that felt like a harsh tingling - pins and needles. Didn't take another one. It's now Saturday morning and I'm finally through the worst of it. So I'd say, just from one dose, you might be in for 3 solid days of turmoil. All I could do to manag[Show More]Providing an update here since I just went through this hell. I took one Bactrim on a Tuesday evening, had an almost immediate reaction (within 15-20 mins) that felt like a harsh tingling - pins and needles. Didn't take another one. It's now Saturday morning and I'm finally through the worst of it. So I'd say, just from one dose, you might be in for 3 solid days of turmoil. All I could do to manage it was to keep an ice pack on the area almost constantly - I would wake up in pain every 2 hours and put another ice pack on. And I was taking a Benadryl every 4-6 hours. Drinking nothing but tons of water to try and flush my system. I tried some itch creams but mainly was diligent on keeping the area clean with just a damp washcloth and using the ice packs as relief so that I didn't scratch at the area and make it worse. It's now Saturday morning, I was able to sleep through the night, no ice packs. I am doing so much better this morning and think I'm out of the woods on this one. Definitely still not 100% but at least not in total pain and suffering. The doctor has it noted now to never give me Bactrim or sulfa drugs again. And I will definitely be reading up on side effects more closely in the future. In fact, he tried to prescribe me another antibiotic and it said something about vaginal itching as a side effect so I refused to rake it. I'll let this clear up, get tested again for UTI and see if it's cleared so that I don't have to take anything else. I did some research online and found a company that focuses on proactive urinary tract heath and am now going to be on a maintenance regimen to boost my urinary tract heath so that I hopefully don't get another UTI in the future to deal with. I hope this helps someone and I hope you all feel better soon.

Kaye

September 2, 2022 at 10:20 pm

I started feeling odd but not in pain after my 1st dose on day 4 and a definite burning and itching after the 2nd dose. I bought a treatment for yeast infections today and took my 2 doses…then I searched and found this thread. I'm not taking anymore going forward. My tongue also feels slightly painful on the sides. Just slight. Reminds me of the way my vagina felt during the initial reaction.

Susan

August 31, 2022 at 6:24 am

Ouch. Sounds like a good case for a class action suit.

C

August 25, 2022 at 7:03 am

Add me to the list of sufferers. Within 30 min of taking Bactrim, I had extreme burning pain in my vagina. Like the others, I thought it may be a yeast infection. It flared after every dose, then settled a bit. After 2 days, I had to stop the pills due to these symptoms. My GYN confirmed no yeast infection. Pain improved upon switching antibiotics, but then several areas of mucosa sloughed off, v[Show More]Add me to the list of sufferers. Within 30 min of taking Bactrim, I had extreme burning pain in my vagina. Like the others, I thought it may be a yeast infection. It flared after every dose, then settled a bit. After 2 days, I had to stop the pills due to these symptoms. My GYN confirmed no yeast infection. Pain improved upon switching antibiotics, but then several areas of mucosa sloughed off, very painful again. I also developed a lesion inside my mouth-which also a mucosal area. This is clearly a real side effect that all of us posting here have experienced. Fortunately not severe enough to land in ICU or burn unit, but I plan to alert the FDA of this post marketing side effect. It should be added to the drug label as a warning. I hope everyone posting here recovers and feels better soon. Make certain sulfa drugs are added to your allergy list.

Diana

August 21, 2022 at 10:33 am

My doctor retired 2 years ago and this happened to me I took bactrim ds and this is an ongoing and still have have the same symptoms and my vaginal is on fire and it seems like it's not getting resolved. I'm in so much pain and continuing itching and skin pealing off. My vaginal is on fire. I still have pictures of it. I've been to different doctors and plus went to emergency room and still hu[Show More]My doctor retired 2 years ago and this happened to me I took bactrim ds and this is an ongoing and still have have the same symptoms and my vaginal is on fire and it seems like it's not getting resolved. I'm in so much pain and continuing itching and skin pealing off. My vaginal is on fire. I still have pictures of it. I've been to different doctors and plus went to emergency room and still hurts. I'm in desperate need of help. I'm tired of hurting. please help me!!!!!!!

Christine

August 15, 2022 at 2:03 pm

How is this new? This happened to me in the 90's! I had to go to the emergency room and the ER doctor told me it was herpes. I never had and still do not have herpes. I can't believe this drug is still out there getting prescribed. I took 3 separate courses of Septra DS and each got progressively worse. No one ever told me it was an allergic reaction, I just made sure to avoid it forever.

Noelle

August 14, 2022 at 10:08 pm

I have been taking sulfameth/trimethoprim 800/160 for four and a half days now, for a total of 9 pills. I started taking these on 8/10/22 due to a groin infection from shaving. Today 8/14/22, I have made the decision to stop taking this medication due to the extreme side effects. Day one, within 20 minutes of taking the first pill before bed, I had intense itching on the outside and inside of my [Show More]I have been taking sulfameth/trimethoprim 800/160 for four and a half days now, for a total of 9 pills. I started taking these on 8/10/22 due to a groin infection from shaving. Today 8/14/22, I have made the decision to stop taking this medication due to the extreme side effects. Day one, within 20 minutes of taking the first pill before bed, I had intense itching on the outside and inside of my vagina. I could not sleep that night it was so severe. At first, I just figured the antibiotic was just doing its job and I was to have to endure these side effects. With each pill and day that passed, the side effects kept getting worse. I googled my side effects and nothing came up besides this article and these reviews. I developed blisters on my labia. The pain was excruciating. I could not pee without the most intense burning pain due to the blisters. I'm so thankful that this article and these reviews exist. It is mind-boggling to me that the side effects experienced by all of these individuals is not listed on any medical article, journal, or website. I'm going to reach out to my doctor tomorrow morning, and follow up with an email in writing.

Tania

August 6, 2022 at 1:01 pm

This also happened to me can't believe I'm not alone either and had no idea that Bactrim DS was causing this until it happened again!! This was about 10 yrs ago treatment for a UTI. But I was catching a plane, a trip I'll never forget. It was like a nightmare my vagina was on Fire! The itch I've never experienced since was so intense and quite difficult to subdue. Oh and then the swelling OMG Ye[Show More]This also happened to me can't believe I'm not alone either and had no idea that Bactrim DS was causing this until it happened again!! This was about 10 yrs ago treatment for a UTI. But I was catching a plane, a trip I'll never forget. It was like a nightmare my vagina was on Fire! The itch I've never experienced since was so intense and quite difficult to subdue. Oh and then the swelling OMG Yes and then what happens when that goes down? I'll tell you, your skin in the most sensitive part of your body peels. 😭 I am a nurse and am very weary w antibiotics reactions. An elderly lady had the same reaction a few years back luckily the Dr listened to me. Dreadful drug for some

TJ

July 29, 2022 at 1:08 am

Nice to know I'm not alone. This should be listed as a possible side effect. I took Bactrim after a surgical wound infection, and got what I thought was the yeast infection from hell. Nothing helped until the course of Bactrim was over. I was prescribed it today, and I did not realize what it was until I picked up the pills. I did not want to take it, but the Doc said just take one and tomorrow we[Show More]Nice to know I'm not alone. This should be listed as a possible side effect. I took Bactrim after a surgical wound infection, and got what I thought was the yeast infection from hell. Nothing helped until the course of Bactrim was over. I was prescribed it today, and I did not realize what it was until I picked up the pills. I did not want to take it, but the Doc said just take one and tomorrow we'll get a different antibiotic. Within 15 minutes of taking the pill, terrible burning and itching. I thought I was just having a flashback from last time, but thankfully found this site. At least I know that I'm allergic to Bactrim now. Hope this goes away soon. I will never take it again.

Regina

June 15, 2022 at 10:44 pm

What mad scientist created this diabolical pill! I was trying to get rid of an infection that I had under my armpit. ER Dr. prescribed me this 2 weeks ago. I felt pressure in my vaginal area and tiredness. Then a few days ago, I started itching. I tried AD ointment and noticed there are bumps all over my vagina! I have lupus and diabetic Type II so I guess I got to take my self back to the ER to b[Show More]What mad scientist created this diabolical pill! I was trying to get rid of an infection that I had under my armpit. ER Dr. prescribed me this 2 weeks ago. I felt pressure in my vaginal area and tiredness. Then a few days ago, I started itching. I tried AD ointment and noticed there are bumps all over my vagina! I have lupus and diabetic Type II so I guess I got to take my self back to the ER to be check for SJS

Lou

May 2, 2022 at 11:36 am

This is the second time this has happened to me. The first time my OBGYN thought it was because of a sensitivity to the wipes. I finished the WHOLE course of antibotics. This time, luckily it was on a Sunday, no clean catch just start the ABX in the AM, and sure enough, with in a HOUR the same story. Profuse swelling of genetalia, heat so extreme it felt like I was on fire, itching, pain. It [Show More]This is the second time this has happened to me. The first time my OBGYN thought it was because of a sensitivity to the wipes. I finished the WHOLE course of antibotics. This time, luckily it was on a Sunday, no clean catch just start the ABX in the AM, and sure enough, with in a HOUR the same story. Profuse swelling of genetalia, heat so extreme it felt like I was on fire, itching, pain. It felt like an allergic reaction. Or could it be an STI or something? I wasn't sure. I took pictures every hour, watching the swelling move and start to head towards my anal area. No new partner, so that didn't really make sense. Took 1 ALLEGRA and felt some minor relief with in 2 hours! Felt like I was onto something. With this kind of reaction, even minor relief is something. After realizing it must be an allergy, found this page and was so relieved to see the possibility of what could be happening. I called my doctor, she started me on STEROIDS based on research I did. By nightfall swelling was down considerably. Took BENEDRYL before bed, slept. Feel itchy this morning but swelling minimal. There is tissue damage but nothing like last time. Last time I was in bed for 3 weeks with total peeling of everytning. I took pictures and plan to show them to my doctor tomoorw. Picture helped on Sunday too, so she could see what what happening. So horrible. ALLEGRA again this morning. Last time I missed 3 weeks of my life. This time hopefully only 1. There should be a warning that is read to every person who takes this. Doctors need to be informed. Just horrible.

Rebecca

April 17, 2022 at 6:30 pm

I'm allergic to most antibiotics. Bactrim was one of the few I could take, but I had botox injected into my bladder and afterwards the Dr prescribed me Bactrim. I started taking it and after a few days I developed a seriously nasty rash under my left breast and then I had intercourse with my boyfriend and afterwards I was so sore and experience severe burning in my vagina. I was thinking maybe i[Show More]I'm allergic to most antibiotics. Bactrim was one of the few I could take, but I had botox injected into my bladder and afterwards the Dr prescribed me Bactrim. I started taking it and after a few days I developed a seriously nasty rash under my left breast and then I had intercourse with my boyfriend and afterwards I was so sore and experience severe burning in my vagina. I was thinking maybe it was the botox but now I'm thinking maybe it's the bathroom that I've developed an allergy to Bactrim I don't know if I should go to the ER or wait till Monday morning to contact my physician. I only found this site because I thought perhaps I might got a yeast infection from the antibiotic or maybe my boyfriend gave me an STD but we have been monogamous with each other and it sounds like I am experiencing this sjs problem because I also had some nausea and vertigo and the loss of appetite as well. I stopped taking the Bactrim and I was lucky enough to have some prescription strength cortisone ointment that has provided some relief but I'm still feeling the burning sensation. I don't know what's going on but I do know that it hurts and I never want to feel like this again.

Kate

February 2, 2022 at 3:02 am

I just wanted to add a precaution for my fellow Bactrim sufferers! I had taken other Sulfa drugs before and no problems. It can come on for unknown reasons even if you don't think you have a Sulfa allergy. Also, after I was diagnosed- one time after being intimate with my husband I started feeling that terrifying prickly pins and needles sensation! (I'm talking immediately after). Come to find [Show More]I just wanted to add a precaution for my fellow Bactrim sufferers! I had taken other Sulfa drugs before and no problems. It can come on for unknown reasons even if you don't think you have a Sulfa allergy. Also, after I was diagnosed- one time after being intimate with my husband I started feeling that terrifying prickly pins and needles sensation! (I'm talking immediately after). Come to find out he had started taking Bactrim 2 days prior. The contact was not enough to trigger a full blown attack (no blisters, skin peeling or severe pain). However, My Dr. told me that each attack will be worse than the one prior and so on. So be very careful!!

Veronica

January 12, 2022 at 11:51 pm

Just starting taking Bactrim. Within an hour the vaginal itching is uncontrollable. I will call my Dr first thing tomorrow morning. Thank you for this article

Darla

December 9, 2021 at 12:18 am

I did not have any vaginal problems but I became very sick and was admitted to the hospital. Low blood pressure, low white blood cell count, nausea, vomiting, excruciating headache and throbbing in my groin area and skin rash over my entire body. Fortunately they were able to figure it out considering at the beginning they thought I had a infection that had taken over my immune system and caused [Show More]I did not have any vaginal problems but I became very sick and was admitted to the hospital. Low blood pressure, low white blood cell count, nausea, vomiting, excruciating headache and throbbing in my groin area and skin rash over my entire body. Fortunately they were able to figure it out considering at the beginning they thought I had a infection that had taken over my immune system and caused sepsis. Stopped the drug and I'm doing better. Waiting for all my blood work to return to normal. Will definitely pay close attention to new drugs from now on.

Melanie

December 8, 2021 at 2:46 pm

So glad to know I was not alone in my struggles with this medication! I was prescribed bactrim for a uti, and within the hour of my first dose, the itching is out of control. It feels like my skin is peeling off when I wipe, everything is swollen and soooo painful!! I didn't realize until this article that it was not a yeast infection like I thought. This has literally happened to me every time I [Show More]So glad to know I was not alone in my struggles with this medication! I was prescribed bactrim for a uti, and within the hour of my first dose, the itching is out of control. It feels like my skin is peeling off when I wipe, everything is swollen and soooo painful!! I didn't realize until this article that it was not a yeast infection like I thought. This has literally happened to me every time I take this medication. Talked to my Self this morning, and thank God she has now put it on my allergy list. I will never take this medicine again, nor will I let anyone prescribe it for my daughter! So thankful I found the article yesterday!!!

Margaret

December 8, 2021 at 11:17 am

I have experienced this three times now. I was told it was a yeast infection every time. Now I realize it's been Bactrim all along. I have a UTI and couldn't get to the pharmacy before work so I took Bactrim from what was leftover last time. Urgent Care prescribed me Bactrim last UTI, but my gyno prescribed me macrobid. I shouldn't have taken the Bactrim but I didn't think it was the cause of all [Show More]I have experienced this three times now. I was told it was a yeast infection every time. Now I realize it's been Bactrim all along. I have a UTI and couldn't get to the pharmacy before work so I took Bactrim from what was leftover last time. Urgent Care prescribed me Bactrim last UTI, but my gyno prescribed me macrobid. I shouldn't have taken the Bactrim but I didn't think it was the cause of all my pain. Is there any way to reverse this to avoid the rash?! I have itching and burning but no swelling yet. I obviously stopped taking it immediately.

Jennifer

December 5, 2021 at 1:04 pm

I'm not sure if I have sjs, but I went to hospital yesterday because my 4th day of bactrim ds I was on fire the itching and burning started first day. I figured it was a yeast infection coming on. By the 4th day I had blisters in crack of vagina and bottom. When I per its awful and to wipe is no different. Skin and blood on toilet paper. Blisters on bottom of the bottom. I'm itching all over inclu[Show More]I'm not sure if I have sjs, but I went to hospital yesterday because my 4th day of bactrim ds I was on fire the itching and burning started first day. I figured it was a yeast infection coming on. By the 4th day I had blisters in crack of vagina and bottom. When I per its awful and to wipe is no different. Skin and blood on toilet paper. Blisters on bottom of the bottom. I'm itching all over including face. Starting getting a rash some purple big weps with dry skin and some small round red itchy dry spots all over. On my legs, my back, my side, my arm and my breast. I was taking it for a skin ulcer. And the hospital doc is treating it with bactrim swore he did not think I was having an allergic reaction. and is treating it as staff but says its not staff. Idk just hope it goes away fast

Elizabeth

December 4, 2021 at 2:30 am

Pretty much like everybody else I started this medication 2 days ago for a urinary tract infection and within 20 minutes of the first pill I have a horrible itching burning sensation all over my vulva that could not be even remotely relieved with anything over the counter. I had no idea this was a potential side effect as it surely was not listed as such in any of the literature that came with the[Show More]Pretty much like everybody else I started this medication 2 days ago for a urinary tract infection and within 20 minutes of the first pill I have a horrible itching burning sensation all over my vulva that could not be even remotely relieved with anything over the counter. I had no idea this was a potential side effect as it surely was not listed as such in any of the literature that came with the medication. I will be calling my doctor first thing in the morning to see if there's anything I can do to get some relief I haven't slept since I took that first pill of bactrim. So now not only do I have to deal with this but my urinary tract infection is much worse than it was before. Oh the joys of being a woman in our awful healthcare system!

Christian

November 29, 2021 at 3:41 am

Started taking bactrim on Friday, it's Sunday night and I'm in so much pain I can't sleep. At first I thought I was getting a yeast infection so I got some vagisil. It numbs it a little but not enough. I'm hoping I can get this medicine out of my system and this burning and itching will go away. Calling my doctor in the morning.

Courtney

November 5, 2021 at 9:10 pm

Wondering after reading these comments if this is my problem too! Just took 3rd day dose and have been experiencing off and on vaginal burning, sensitivity and pins and needles. Wasn't sure if my UTI was getting worse or if it was the medicine. Feeling a bit better that I'm not alone! Switching to Cipro.

Kelly

October 29, 2021 at 12:52 am

The pain will last for a full week or more! Do yourself a favor and call your Gyno immediately and tell him you are having an inflammatory reaction to bactrim. Ask them to prescribe a strong hydrocortisone cream, you will heal much faster with it! Do not wait. I had this same reaction to bactrim last week!!!!! The pain is awful, my vulva was red and swollen and the pain and burning radiat[Show More]The pain will last for a full week or more! Do yourself a favor and call your Gyno immediately and tell him you are having an inflammatory reaction to bactrim. Ask them to prescribe a strong hydrocortisone cream, you will heal much faster with it! Do not wait. I had this same reaction to bactrim last week!!!!! The pain is awful, my vulva was red and swollen and the pain and burning radiated through my clitoris. It hurt to walk, it hurt to wear pants and underwear, I had to pour water on my vulva while I urinated to dilute my urine because it burned so bad!!! What happened????? Well I was prescribed bactrim on a wednesday afternoon because I was complaining about a burning sensation when I went to the bathroom, the urine test came back negative for bacteria but I had blood in my urine. Doctor said it still could be an infection( I was actually passing small kidney stones) she put me on bactrim. I have never been prescribed bactrim in my life. I pick up the prescription on wednesday evening and take the first dose; I wake up Thursday am with my vagina on fire!!!! I continue taking the bactrim twice a day until Saturday morning when I find this article. I am in so much pain at this point that I walk around naked from the waist down unless I have to go out in public. I drive myself to the ER where the doctor dismisses me tells me I probably have a yeast infection; takes cultures, tests me for STDS!!!!! Runs urine sample and finds blood in urine, then runs a CT scan where we fine many small kidney stones (too many to count) . She says your passing stones take some motrin. I ask about my vagina and she says its probably the stones, I'm sure you dont have sjs. So Saturday and Sunday I suffer, on Monday I called the doctor and explain everything the the receptionist telling her I need a burn cream or something! I am told that I will have to wait for the doctor to review the notes from the ER. So I call my Gynecologist and explain the situation, he prescribes a 2.5% hydrocortisone cream.. Within 10hrs I was 50% better by Wednesday evening I was around 80% better. Finally Thursday evening all the swelling is gone, the redness is gone, and all the pain is gone!!

Danielle

August 1, 2021 at 7:05 pm

Im sorry. I wanted to add a additional comment for any future woman who suffer from this unimaginable side effect: ICE PACKS. They help to ease the pain and make it a little bit more tolerable. A warm bath also helps also. Hang in there.

Danielle

July 31, 2021 at 4:38 pm

I was given this medication when I had a procedure to dilate my urethra to avoid a UTI after. I had a blister form down there after 2 doses and immediately stopped this medicine just incase thinking it was a yeast infection. I had severe itching and swelling and had to have a ice pack between my legs 24/7. I thought it was from the procedure. So when suspecting I had a kidney infection shortly aft[Show More]I was given this medication when I had a procedure to dilate my urethra to avoid a UTI after. I had a blister form down there after 2 doses and immediately stopped this medicine just incase thinking it was a yeast infection. I had severe itching and swelling and had to have a ice pack between my legs 24/7. I thought it was from the procedure. So when suspecting I had a kidney infection shortly after the procedure I took a dose of the antibiotic and within minutes intense burning down there. This is HELL.

Sandra

July 25, 2021 at 6:17 pm

I going through right now! I took Bactrim an hour ago and within 12 minutes that itching began! How do I flush this out? I have been putting ice down there and a topical numbing cream and they both only provide temporary relief!

C

July 11, 2021 at 5:44 am

I was prescribed Bactrim on July 9th , the pharmacy i use was close so they started me with the antibiotic in the emergency room ! After i took the first dose , I became very irritated down there ! I thought nothing of it . Thinking it's the medicine & it's doing its job ! Woke up July 10th feeling the same way ! Mind you i couldn't sleep, that's how irritated i was ! Only thing that soothed my i[Show More]I was prescribed Bactrim on July 9th , the pharmacy i use was close so they started me with the antibiotic in the emergency room ! After i took the first dose , I became very irritated down there ! I thought nothing of it . Thinking it's the medicine & it's doing its job ! Woke up July 10th feeling the same way ! Mind you i couldn't sleep, that's how irritated i was ! Only thing that soothed my irritation was taking a shower ! But who has time to take a shower all day especially with three children !!! So i went to pick my prescription up and took another dose ! 15 mins later the irritation became worst ! I've stopped myself from taking this medicine especially since coming across this site ! I've been web searching all day to see if this was normal ! I thank GOD i found this site when i did because i was gonna keep taking the medication !!! I just want the irritation to stop !! They should really ban this medication from the market !!!

Meg

July 5, 2021 at 1:28 am

I am experiencing this now and stopped my prescription last night. How awful...

christina

June 27, 2021 at 5:10 pm

I'm am suffering from this right now after reading the comments I'm stopping dosage. How do I get the burning and itching to stop

Emily

April 28, 2021 at 12:35 pm

I took the same drug for a UTI. Went through the vaginal issue and my lips swelling up. I progressed to the blisters and I was in the hospital for two weeks with SJS. Luckily I survived and I haven't had this happen to me since. I had SJS in 1983.

Christina

April 25, 2021 at 4:14 pm

I'm going threw this now went to hospital after taking g pill vagina begain to burn n itchy doon after taking dr don't no what going on they say im fine but I'm swollen n burning feel like needles are n my vagina rite now n I took pills yesterday im n so much pain with no answer im hurting like hell down there

Yesenia

April 24, 2021 at 5:25 am

This literally just happened to me today, after being diagnosed with a UTI. I took ONE pill and 10 minutes later, the burning started and didn't stop. 6 hours later it's still burning like a yeast infection, and I've never had this reaction to antibiotics in my life. I did a lot of searching on the internet and got here. I'm stopping dosage immediately.

Brittany

March 21, 2020 at 1:57 am

I experienced this 5 yrs ago. I didn't realize until I read this article that I was experiencing SJS. The doctor totally ignored my complaints but did change my prescription. I unknowingly could have died. Glad I followed my heart.

Jehan

March 3, 2020 at 1:34 pm

I too suffered the exact same way. Will be going in to get it checked
"*" indicates required fields