Baltimore City Water Contamination Lawsuit Filed Against Monsanto Over PCB Chemicals
February 20, 2019
By: Irvin Jackson
Monsanto faces a lawsuit brought by the City of Baltimore, which alleges that the company contaminated local water sources with toxic chemicals, and then hid the health risks from the government. 
The complaint (PDF) was filed in the U.S. District Court for the District of Maryland on February 19, naming Monsanto Company, Solutia, Inc. and Pharmacia Corporation as defendants. Both Solutia and Pharmacia were parts of Monsanto that were broken off to become separate companies about 20 years ago.
According to the water contamination lawsuit, Monsanto caused widespread environmental damage through the manufacturing and dumping of polychlorinated biphenyls (PCBs), which were banned in the late 1970s due to their toxicity and contamination risks. PCBs have been linked to birth defects, cancer, nervous system damage and other adverse health effects.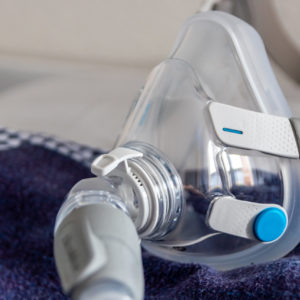 Did You Know?
Millions of Philips CPAP Machines Recalled
Philips DreamStation, CPAP and BiPAP machines sold in recent years may pose a risk of cancer, lung damage and other injuries.
Learn More
The lawsuit claims that PCBs contaminated the city's Inner Harbor, as well as the Patapsco River and Lake Roland. They are found in sediment, wild life, stormwater runoff, and have resulted in Maryland and Baltimore waters being listed as "impaired" due to contamination.
The impaired status affects an estimated 921 square miles of Maryland estuary waters, 223 miles of the state's rivers and streams, and 3,150 acres of the state's lakes and reservoirs, according to the lawsuit.
At issue is the company's use of PCBs years ago in its previous incarnation, before the company was restructured in 2002. Before that, Monsanto produced and sold more than 99% of all PCBs ever sold in the U.S., according to some estimates, making it possible for plaintiffs to pin the liability from any health effects or environmental damage from those chemicals onto the company.
"Monsanto Company was the sole manufacturer of PCBs in the United States from 1935 to 1977, and trademarked the name 'Aroclor' for certain PCB compounds," the city's lawsuit states. "Although Monsanto knew for decades that PCBs were toxic and knew that their ordinary and intended uses would result in widespread contamination of natural resources and living organisms, Monsanto concealed these facts and continued producing PCBs until Congress enacted the Toxic Substances Control Act, which banned the manufacture and most uses of PCBs as of January 1, 1979."
Baltimore is the latest community to file such a lawsuit against Monsanto, which also faces claims across the western United States from communities who also say its practices resulted in PCB contamination of waterways, affecting health and wildlife.
PCBs were used in paint, caulking, transformers, capacitors, coolants, hydraulic fluids, inks, lubricants and other industrial and commercial uses. However, they are known to easily migrate out of their intended uses to contaminate air, water, and soil. Human and wildlife exposure can occur through ingestion, inhalation and even skin contact.
In 2016, a St. Louis jury ordered Monsanto to pay $46.5 million to three plaintiffs who claimed they contracted non-Hodgkins lymphoma from PCB exposure.
In what became known as the Walker case, plaintiffs indicated that exposure through the food chain led to their cases of non-Hodgkin's lymphoma, noting that the World Health Organization's International Agency for Research on Cancer had warned of a link between PCBs and cancer.
Plaintiffs argued that the company contaminated the entire food chain with PCBs, which could, theoretically, give anyone who was diagnosed with non-Hodgkin's lymphoma the ability to bring a case, if they can convince a jury of specific causation, which they were able to do before the St. Louis jury.
"*" indicates required fields