Bard Avaulta Mesh Case Census Ordered by MDL Judge
January 06, 2014
By: Austin Kirk
The federal judge presiding over all vaginal mesh lawsuits has issued an order requiring a census of cases being presented by women nationwide involving injuries associated with products manufactured by C.R. Bard.
There are currently more than 6,000 Bard Avaulta mesh lawsuits pending in the federal court system, which have been consolidated for pretrial proceedings as part of an MDL, or Multidistrict Litigation.
The federal complaints filed throughout the country have been centralized before U.S. District Judge Joseph R. Goodwin in the Southern District of West Virginia for coordinated management during pretrial proceedings. However, additional claims are pending in various state courts and an undocumented number of cases will be presented that have not yet been filed in court.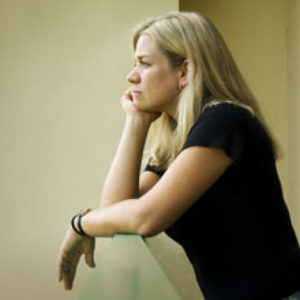 In a Pretrial Order (PDF) issued December 31, Judge Goodwin indicates that "in the interest of efficient management" for the MDL, it is necessary to obtain a more accurate accounting of the number of claims being presented against C.R. Bard. Therefore, all plaintiffs' lawyers with a lawsuit pending in the MDL are being required to register their cases by January 23, 2014.
Attorneys have been directed to complete a "census spreadsheet," providing the name of each potential plaintiff, information about the specific products used and brief details about subsequent complications experienced. This order is expected to result in a list of all potential claims Bard is facing, including claims filed in various state courts, those not yet transferred into the MDL and claims that are not yet filed in any jurisdiction.
Vaginal Mesh Litigation
Bard Avaulta is a type of transvaginal mesh used for repair of pelvic organ prolapse (POP) and female stress urinary incontinence (SUI). All of the claims filed in courts throughout the United States involve similar allegations that problems with the design of the product caused women to suffer severe vaginal mesh complications, including cases where the product eroded through the vagina, caused infections or other painful injuries.
Judge Goodwin currently presides over six different federal MDLs that have been established for claims involving different manufacturers. In addition to cases against C.R. Bard, Judge Goodwin is managing 11,390 AMS vaginal mesh lawsuits, 11,589 Ethicon Gynecare mesh lawsuits, 7,310 Boston Scientific mesh lawsuits, 1,099 cases involving Coloplast mesh lawsuits and 133 Cook Medical mesh lawsuits.
In each of the proceedings, a small group of cases have been selected for early trial dates, known as "bellwether" cases. The preparation and outcomes of these cases are designed to help the parties gauge how juries may respond to certain evidence and testimony that may be repeated throughout the litigation.
The litigation involving Bard mesh products are the furthest along, with the third in a series of Avaulta bellwether trials scheduled to begin later this month, involving a lawsuit filed by Carolyn Jones.
The first Bard Avaulta bellwether trial began before Judge Goodwin in July 2013, involving a complaint filed by Donna Cisson. That case ended with a jury award of $2 million in damages for the plaintiff, including punitive damages designed to punish Bard for their actions in connection with the design and sale of the transvaginal mesh.
During the first day of trial in the second bellwether case, involving a complaint filed by Wanda Queen, the parties reached a settlement agreement to resolve the lawsuit for an undisclosed amount. Another trial selected for an early trial date in November was cancelled after the complaint was voluntarily dismissed by the plaintiff.
The progress in the litigation and the order requiring a census of all cases may suggest that Bard is considering settling vaginal mesh lawsuits, rather than continuing to battle thousands of individuals claims over the coming years.
"*" indicates required fields