Plaintiffs Seek Consolidated Bard Avaulta Mesh Trials in Multiple Districts
December 01, 2014
By: Austin Kirk
With nearly 200 Bard Avaulta mesh lawsuits expected to be "trial ready" by early next year, plaintiffs are asking that several groups of cases be consolidated for trial before the same juries in U.S. District Courts throughout the country, since they involve similar injuries and complications associated with the same medical device.
There are currently more than 70,000 women throughout the United States pursuing vaginal mesh lawsuits against C.R. Bard and other manufacturers of products used in recent years for surgical repair of pelvic organ prolapse (POP) and female stress urinary incontinence (SUI).
In the federal court system, seven different multidistrict litigations (MDLs) have been established for cases brought against different manufacturers, with the cases centralized for pretrial proceedings before U.S. District Judge Joseph Goodwin in the Southern District of West Virginia to reduce duplicative discovery, avoid conflicting pretrial rulings and to serve the convenience of the parties, witnesses and the courts.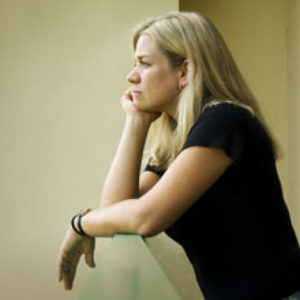 In March 2013, as part of the coordinated management of the litigation, Judge Goodwin ordered that two "waves" of 100 cases involving Bard Avaulta mesh be prepared to go before juries next year. All discovery in the cases must be completed by January 5, 2015, with the indication that each claim will be ready for trial to begin in courts throughout the country by January 30, 2015.
There are currently at least 185 cases remaining from these two waves, in which the parties have completed depositions of plaintiffs and treating providers, with expert witness discovery on track to conclude over the next month.
In a motion (PDF) filed on November 24, plaintiffs proposed that Judge Goodwin schedule at least nine different consolidated trials in eight different U.S. District Courts, identifying at least 31 cases that can be placed into various groupings based on the venue where they must be tried and the specific brand of pelvic mesh received by the plaintiff.
"By coupling this Court's innovative trial 'wave' work-up process with consolidated trials in multiple jurisdictions, the Plaintiffs respectfully submit that the goal of resolution of cases can be accomplished with maximum efficiency and economy," according to the motion. "Trying individual cases one-by-one that are trial in the same District Court which involve the same allegations of defect against the same product or substantially equivalent products is a wast of the limited resources of the parties and the judiciary, and imposes a nearly impossible burden on the plaintiffs, their counsel and their experts."
Vaginal Mesh Litigation
C.R Bard currently faces more than 9,000 product liability lawsuits filed in U.S. District Courts nationwide that are centralized before Judge Goodwin for coordinated pretrial proceedings. In addition, Judge Goodwin is presiding over 13,853 Boston Scientific mesh lawsuits, 21,429 Ethicon mesh lawsuits, 18,784 American Medical Systems (AMS) mesh lawsuits, 1,682 Coloplast mesh lawsuits, 255 Cook Medical mesh lawsuits and 68 Neomedic mesh lawsuits.
All of the complaints involve similar allegations, indicating that the manufacturers designed and sold defective and unreasonably dangerous products, failing to adequately test the design or warn about the risk of vaginal mesh complications.
In several of the MDLs established for cases against different manufacturers, Judge Goodwin has already held a number of early "bellwether" trials to help gauge how juries may respond to certain evidence and testimony that may be repeated throughout a large number of cases.
While the manufacturers have had some success defending the lawsuits in individual trials, more than a half-dozen trials have resulted in multi-million dollar damage awards for plaintiffs, including several where juries added punitive damages designed to punish the manufacturers.
Endo International is the only major manufacturer who has reached agreements to settle nearly all of the cases it faces, reporting on September 30 that it has reached AMS mesh settlements that are expected to cost about $1.6 billion to resolve the litigation facing their subsidiary.
Given the failure of other manufacturers to successfully reach agreements to settle vaginal mesh cases, Judge Goodwin indicated earlier this year that he intends to speed up the process for preparing cases for trial throughout the country.
Last month, two consolidated trials involving Boston Scientific mesh went before two different juries simultaneously, with one case involving four women who experienced problems with the Boston Scientific Pinnacle mesh going before a federal jury in Florida and another trial involving four other women who experienced problems with a Boston Scientific Obtryx sling going before a jury in West Virginia. Those cases resulted in combined verdicts of $26.7 million and $18.5 million respectively.
Dakeys

December 2, 2014 at 1:53 pm

Best idea to put these cases together and every women wins 10 million each. Because the corporation can sell all assets and all the women they have Butchered can get the 10 million we deserve.
"*" indicates required fields