Settlement Reached in Bard Avaulta Mesh Bellwether Lawsuit
May 14, 2014
By: Austin Kirk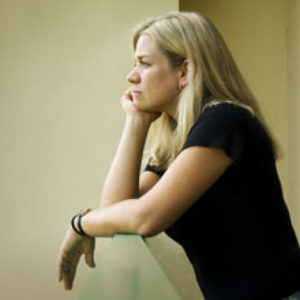 As part of coordinated handling in a federal Multidistrict Litigation (MDL) established for the cases, a series of three cases were scheduled for early trial dates to help the parties gauge how juries may respond to certain evidence and testimony that is likely to be repeated throughout the litigation.
The first trial began in July 2013, involving a lawsuit filed by Donna Cisson, which ended in a $2 million damage award against Bard for failing to adequately warn about the risk of problems associated with the transvaginal mesh. The verdict included $1.5 million in punitive damage designed to punish the medical device manufacturer for their actions surrounding the design and sale of the product.
A second trial began in August 2013, involving a lawsuit filed by Wanda Queen. However, the parties reached a confidential agreement to settle the Bard Avaulta case during the first day of trial.
The Jones trial was originally scheduled to begin in November 2013, but was previously pushed back to January 2014 before being rescheduled for this month after a crucial expert witness became unable to attend due to a family illness.
According to a notice (PDF) posted by the court on April 29, the trial has been canceled because Jones and C.R. Bard reached an agreement to settle out of court Details of the settlement have not been disclosed.
Vaginal Mesh Settlements
In addition to cases against C.R. Bard, more than 50,000 women are pursuing vaginal mesh lawsuits involving similar claims against manufacturers of other products, including American Medical Systems (AMS), Boston Scientific, Coloplast Corp., Cook Medical, Ethicon and Neomedic.
All of the complaints involve similar allegations that the manufacturers failed to provide adequate information for women and the medical community about the risk that vaginal mesh products may cause severe and disfiguring complications, such as erosion through the vagina, infections and other injuries.
In the federal court system, seven different multidistrict litigations (MDLs) have been established for lawsuits against different manufacturers, with all pretrial proceedings centralized before U.S. District Judge Joseph Goodwin in the Southern District of West Virginia to reduce duplicative discovery, avoid conflicting rulings from different judges and to serve the convenience of the parties, witnesses and courts.
According to the latest case list (PDF) released by the court on April 15, Judge Goodwin is currently presiding over more than 16,515 AMS mesh lawsuits, 14,679 Ethicon Gynecare mesh lawsuits, 9,776 Boston Scientific mesh lawsuits, 7,096 Bard Avaulta mesh lawsuits, 1,267 Coloplast mesh lawsuits, 173 Cook Medical mesh lawsuits and about 25 Neomedic Pelvic mesh lawsuits.
As part of the coordinated pretrial proceedings, Judge Goodwin has established "bellwether" programs involving several of the manufacturers, where a small group of cases are being prepared for early trial dates to help gauge how juries may respond to certain evidence and testimony that could be repeated throughout the litigation. While the outcomes of these early trial dates are not binding on other cases, they are designed to facilitate vaginal mesh settlement negotiations that may help avoid thousands of individual trials throughout the country.
Earlier this month it was reported that Endo Health Solutions agreed to pay $830 million to settle AMS vaginal mesh lawsuits brought by an estimated 20,000 women.
In the Bard Avaulta litigation, following the initial series of three bellwether trials, Judge Goodwin ordered the parties to prepare a second wave of 200 cases for trial. According to a pretrial order (PDF) issued last month, the first cases may be ready for trials to begin on January 30, 2015.
"*" indicates required fields