Bard Avaulta Surgical Mesh Lawsuits Centralized in MDL
October 18, 2010
By: Staff Writers
The U.S. Judicial Panel on Multidistrict Litigation has decided that all federal lawsuits over Bard Avaulta surgical mesh should be consolidated for pretrial litigation in the U.S. District Court for the Southern District of West Virginia. 
The Panel issued an order on October 12, which will result in at least 36 different Bard Avaulta mesh lawsuit claims currently pending in federal courts across the country being transferred to U.S. District Judge Joseph Goodwin in Charleston. In addition, as Bard Avaulta lawyers continue to file new federal cases for complications involving the surgical mesh used during pelvic organ prolapse procedures, they will also be transferred to Judge Goodwin's court.
All of the lawsuits include similar complaints that C.R. Bard's Avaulta Anterior and Posterior BioSynthetic Support System was negligently designed and that the company failed to warn patients of possible complications that can result in severe pain and disfigurement.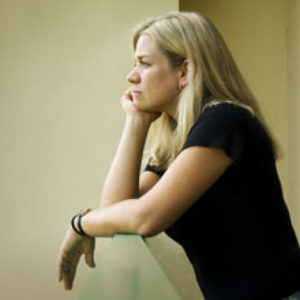 In October 2008, the FDA issued a warning about problems with surgical mesh like the Bard Avaulta. The vaginal mesh products, which are used to treat pelvic organ prolapse (POP) and stress urinary incontinence (SUI), have been associated with over 1,000 reports of severe infection, pain, urinary problems and bowel, bladder or blood-vessel perforations. Many women have also reported recurrences of the prolapse or incontinence, and the need for additional surgeries to remove mesh that had eroded into the vagina.
A pelvic organ prolapse occurs when organs such as the bladder, uterus, bowel or rectum drop and push against the wall of the vagina. This happens when the muscles holding the pelvic organ in place become weak or stretched, often due to childbirth or surgery. The surgical mesh is used to support the muscle.
Consolidation of the Bard Avaulta surgical mesh lawsuits before one judge as part of an MDL is designed to reduce duplicative discovery, avoid contradictory rulings from different judges and to serve the convenience of the court, witnesses and parties. While the pretrial management of the cases in an MDL is often managed similar to how a Bard Avaulta class action lawsuit would be handled, each claim will still remain an individual lawsuit.  If an agreement to settle Bard Avaulta lawsuits is not reached during pretrial proceedings, the consolidated cases will be remanded back to the jurisdiction where they were originally filed for trial.
Sue

April 20, 2011 at 12:53 am

Five years ago I had surgery for a mesh bladder sling. Since that time I have had recurrent (ever 6-8 weeks) since and now have to drug resistant bacteria in my bladder. On two low dose antibiotics for each bacteria that are both colonized. Slowly becoming resistant to all usual antibiotics. Now under the care of an infectious disease doctor who is considering giving me an antibiotic crystal which[Show More]Five years ago I had surgery for a mesh bladder sling. Since that time I have had recurrent (ever 6-8 weeks) since and now have to drug resistant bacteria in my bladder. On two low dose antibiotics for each bacteria that are both colonized. Slowly becoming resistant to all usual antibiotics. Now under the care of an infectious disease doctor who is considering giving me an antibiotic crystal which dissolves in water. I have suffered pain, incontinence, fevers, and infection too numerous to count. I have been told removal of the sling will not now remove the infections which are termed hospital passed infections. Sepsis a real issue and general fatigue, anemia, etc.

tom

January 30, 2011 at 3:21 pm

i hadd a xenmatrix patch as a result of a cabge in 2009. within 45 days i went into septic shock. i have been in and out of nursing homes and hospitals ever since. the patch was insdtalled at St Joes in Baltimore. It was alledgedly removed at Washington County Hospitasl in Marylant. However when i was transported by air back to St Joes they maintained that the wound was pussey and was not cleaned [Show More]i hadd a xenmatrix patch as a result of a cabge in 2009. within 45 days i went into septic shock. i have been in and out of nursing homes and hospitals ever since. the patch was insdtalled at St Joes in Baltimore. It was alledgedly removed at Washington County Hospitasl in Marylant. However when i was transported by air back to St Joes they maintained that the wound was pussey and was not cleaned up as they expected, Nor hav ibeen notified that the xenmatrix was a problem
"*" indicates required fields