Bard Avaulta Trial To Begin May 19, As Parties Prepare More Cases in MDL
March 25, 2014
By: Austin Kirk
The third in a series of bellwether trials in the federal Bard Avaulta vaginal mesh litigation is scheduled to begin on May 19, as the parties are beginning the process of selecting a second wave of lawsuits to be prepared for early trial dates.
There are currently more than 50,000 vaginal mesh lawsuits filed against C.R. Bard and other manufacturers of transvaginal mesh and bladder sling products, including Ethicon, Boston Scientific, American Medical Systems (AMS), Coloplast Corp, Cook Medical and Neomedic.
All of the complaints involve similar allegations that women experienced complications after vaginal mesh was used to repair pelvic organ prolapse (POP) or female stress urinary incontinence (SUI), including erosion of the mesh through the vagina, infections and other painful complications.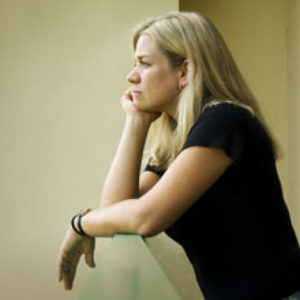 In the federal court system, seven different multidistrict litigations (MDLs) have been established for lawsuits against different manufacturers, with all pretrial proceedings centralized before U.S. District Judge Joseph Goodwin in the Southern District of West Virginia to reduce duplicative discovery, avoid conflicting rulings from different judges and to serve the convenience of the parties, witnesses and courts.
As part of the coordinated pretrial proceedings, Judge Goodwin has established "bellwether" programs involving several of the manufacturers, where a small group of cases are being prepared for early trial dates to help gauge how juries may respond to certain evidence and testimony that could be repeated throughout the litigation.
Beginning in July 2013, a series of three Bard Avaulta lawsuits were set for bellwether trial dates in the federal court system. The first case, involving a claim filed by Donna Cisson, ended in a $2 million damage award against Bard for failing to adequately warn about the risks associated with the transvaginal mesh, including rare punitive damages that were designed to punish the drug maker.
A second trial began in August 2013, involving a lawsuit filed by Wanda Queen. However, the parties reached an agreement to settle the Bard Avaulta case during the first day of trial for an undisclosed amount.
The third case in the series, which involves a lawsuit filed by Carolyn Jones, was originally scheduled to begin in November 2013. However, it was previously pushed back to January 2014, and was then delayed again when a crucial expert witness became unable to attend the trial due to a family illness.
According to a notice posted on the MDL court website, the trial in the Jones case is now scheduled to begin on May 19, 2014.
Second Round of Bard Avaulta Bellwethers
The trial will begin as the parties move forward with the selection of a second, larger, group of cases to be prepared for trial.
In a pretrial order (PDF) issued March 25, Judge Goodwin outlined the process for selecting 200 cases to go through case-specific discovery, with the first trials out of this group potentially beginning in early 2015.
Earlier this month each side unilaterally selected 50 cases, and Judge Goodwin has directed the parties to each select an additional 50 cases by April 14. The resulting 200 cases will then go through discovery regarding the specific circumstances involved in each lawsuit, with all depositions of plaintiffs, implanting physicians and explanting physicians completed by October 3, 2014. Expert discovery is to be completed in these cases by January 5, 2015, with all dispositive motions filed by January 9.
For any of these second round cases that will be tried in the U.S. District Court for the Southern District of West Virginia, either by agreement of the parties or because venue is determined to be proper by the Court, Judge Goodwin has indicated that the case shall be deemed "trial-ready" by January 30, 2015.
At that time, Judge Goodwin may begin remanding a large number of cases back to U.S. District Courts throughout the country for individual trial dates.
Vaginal Mesh Litigation
According to a case list (PDF) released by the U.S. Judicial Panel on Multidistrict Litigation on March 13, Judge Goodwin is currently presiding over 6,167 Bard Avaulta mesh lawsuits, 12,977 Ethicon mesh lawsuits, 14,256 AMS mesh lawsuits, 8,311 Boston Scientific mesh lawsuits, 1,268 Coloplast mesh lawsuits, 169 Cook Medical mesh lawsuits and about 25 Neomedic mesh lawsuits.
Following the Jones trial against Bard, two lawsuits against AMS have been set for trial to begin back-to-back. According to a pretrial order (PDF) issued on March 11, these cases will go before juries on June 2 and July 7.
Later this year, additional trials involving Ethicon and Boston Scientific are expected.
While the outcomes of these early trial dates are not binding on other claims, the preparation and outcomes of these early trial dates may facilitate further negotiations to reach vaginal mesh settlements without the need to schedule thousands of individual cases for trial dates throughout the country.
"*" indicates required fields