Bard Knew About Vaginal Mesh Problems Since 2002, Engineer Testifies
August 08, 2013
By: Irvin Jackson
As the first federal trial for a product liability lawsuit over problems with vaginal mesh nears the end of the second week, the jury continues to hear evidence about how C.R. Bard knew about the risk of serious and debilitating complications associated with it's Avaulta mesh products.
According to testimony offered by Bard engineer and team leader Douglas Evans, it appears that the medical device manufacturer may have known about the risk of Bard Avaulta mesh problems more than 10 years ago, long before thousands of women now suing the company received the product to surgically repair pelvic organ prolapse (POP) or female stress urinary incontinence (SUI).
The trial involves a Bard Avaulta lawsuit brought by Donna Cisson, which is the first of more than 3,000 cases pending in the federal court system to reach a jury.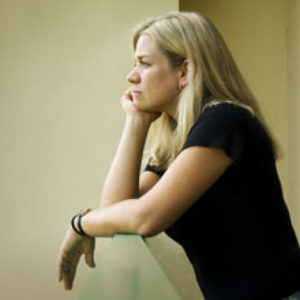 All of the lawsuits are centralized as part of an MDL, or multi-district litigation, which is pending before U.S. District Judge Joseph R. Goodwin in the Southern District of West Virginia for coordinated pretrial proceedings and a series of test cases to help the parties gauge how juries are likely to respond to evidence and testimony that may be repeated throughout a large number of cases.
Bard Avaulta mesh is one of several different types of transvaginal surgical mesh sold in recent years, which have been associated with a risk of severe and debilitating injuries caused by the mesh eroding through the vagina, causing infections and other problems. The lawsuit alleges that Bard failed to adequately warn consumers or the medical community about the risk of vaginal mesh complications.
The potential issues with vaginal mesh were laid out in a patent application Evans filed in 2002, which said: "Although some doctors are satisfied with the results they've achieved with synthetic sling kits, some doctors prefer not to use them due to potential infection, urethral or vaginal wall erosion because the mesh…(can) unravel, creating a fishing line effect, slicing through the patient's tissue."
When asked during the trial if he ever raised concerns about those problems with his superiors, Evans told jurors he could recall no such conversation.
Vaginal Mesh Litigation
Cisson's case is the first in a series of four Bard Avaulta "bellwether" trials which will be held before Judge Goodwin in the coming months. The case originally started early last month, but ended on the second day of testimony when Judge Goodwin declared a mistrial because a witness mentioned that Bard has removed the Avaulta mesh products from the market, which is information that has been specifically excluded from the trial.
In addition to the Bard Avaulta mesh lawsuits, Judge Goodwin also presides over six different federal MDLs (Multi-District Litigations) involving different manufacturers of transvaginal mesh.
According to an updated case list (PDF) released by the U.S. Judicial Panel on Multidistrict Litigation (JPML) on July 10, there are currently about 7,200 American Medical System (AMS) mesh lawsuits, 4,600 Boston Scientific mesh lawsuits, 7,100 Ethicon mesh lawsuits, 435 Coloplast bladder sling lawsuits and about 25 Cook Medical biologic mesh lawsuits.
Later this year and continuing into early 2014, additional bellwether trials are scheduled to begin involving lawsuits brought by women who were implanted with vaginal mesh products made by AMS, Boston Scientific and Ethicon.
Although this case is the first federal trial, several vaginal mesh cases have already gone before state court juries. A California jury awarded $5.5 million in damages in a Bard Avaulta lawsuit that went to trial in July 2012, and a New Jersey state court jury awarded $11.1 million in damages from Ethicon's Gynecare Prolift mesh following a trial in March 2013.
"*" indicates required fields