Lawyers Propose Plans for Bard PowerPort Lawsuit Bellwether Trials in Federal MDL
November 17, 2023
By: Irvin Jackson
In advance of a case management conference held this week, lawyers involved in federal Bard PowerPort lawsuits outlined competing proposals for selecting a small group of cases that will be prepared for early trial dates, to help gauge the strengths and weaknesses of claims that allege the port catheters are defectively designed, and prone to fracture, fail or cause infections.
Over the past few months, Becton, Dickinson & Co., and its Bard subsidiaries have faced a rapidly growing number of product liability lawsuits brought throughout the federal court system, each raising similar allegations that plaintiffs experienced complications from Bard PowerPort or similar Bard implanted port catheter systems, which are placed below the skin to provide easy access for the delivery of medications, such as chemotherapy.
The Bard PowerPorts consist of an injection site where a needle is inserted, as well as a polyurethane catheter tube that carries the drug into the blood vessel. Plaintiffs maintain that they have each suffered different injuries due to the same design problems with the port-a-cath, indicating that the material is prone to degrade over time, allowing bacteria to develop or small pieces top break off.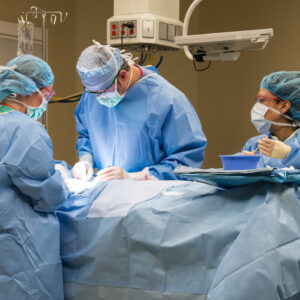 Bard Port Catheter Lawsuit
Given common questions of fact and law raised in the claims, the U.S. Judicial Panel on Multidistrict Litigation (JPML) decided in September to centralize the lawsuits before U.S. District Judge David G. Campbell, in the U.S. District Court for the District of Arizona, for coordinated discovery and bellwether trials, which will test allegations that design defects caused the Bard port catheters to fracture and fail, resulting in severe infections, blood clots and other life-threatening injuries.
Bard PowerPort Lawsuit Proposed Bellwether Trial Plan
Judge Campbell held a case status conference on Thursday, November 16, to discuss progress made on early issues in the litigation and plans for the future management of the litigation.
At the direction of the Court, the attorneys submitted a joint memorandum (PDF) on November 9, outlining issues that would be addressed at the conference, including a proposal for a bellwether trial plan in the Bard PowerPort litigation.
The plan calls for the parties to exchange a list of 24 representative cases each, for a total of 48, by July 1, 2024, which will make up the initial plaintiff pool. Following an initial discovery process, the parties will select 15 of those cases for inclusion in Discovery Group 1 by December 17, 2024, with each party picking five cases, and the last five cases being selected jointly.
However, plaintiffs and defendants disagree on the number of bellwether trials which should be held, and whether those trials can include multiple plaintiffs at the same time.
Plaintiffs argue that 10 bellwether trials should be held to provide an adequate reading of how juries will interpret evidence and testimony likely to be presented in trials throughout the litigation. They also say holding trials that involve multiple plaintiffs will increase the number of data points both parties can use to form the basis of a settlement agreement.
The manufacturers indicate that the court should only schedule seven bellwether trials, saying 10 is too burdensome. They also object to the idea of consolidated trials involving multiple plaintiffs. However, defendants did acknowledge in the memorandum that they will not seek to have the cases dismissed on federal preemption grounds, and will not challenge whether plaintiffs have sufficiently pleaded for their claims.
The process for selecting of the 15 discovery pool cases will be covered in future case management orders, the memorandum indicates.
While the outcomes of these early bellwether trials will not have any impact on other claims pending in the MDL, they will be closely watched by lawyers and will likely have a substantial impact on the amount of Bard PowerPort settlements the manufacturer may offer to avoid each claim being separately remanded for trial in U.S. District Courts nationwide.
---
Find Out If You Qualify for Port Catheter Compensation
"*" indicates required fields