Bayer Has Settled Nearly 3,500 Yaz, Yasmin Lawsuits: Report
October 31, 2012
By: Austin Kirk
It appears that Bayer has settled just under half of all Yaz lawsuits and Yasmin lawsuits filed on behalf of women who suffered a deep vein thrombosis or pulmonary embolism while taking the birth control pills, and the drug maker may pay more than $1.5 billion to resolve all cases involving such injuries.
According to updated information provided to investors this week in Bayer's third quarter stockholder's newsletter (PDF), the drug maker indicates that it has reached settlement agreements in about 3,490 Yaz and Yasmin cases pending throughout the United States, at a cost of about $750 million. This results in an average of about $215,000 per case.
At this time, Bayer is only negotiating settlements in cases that involve allegations that side effects of the birth control pills caused a venous clot injury, such as a deep vein thrombosis or pulmonary embolism.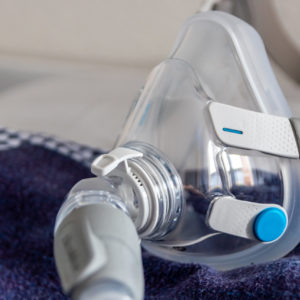 Did You Know?
Millions of Philips CPAP Machines Recalled
Philips DreamStation, CPAP and BiPAP machines sold in recent years may pose a risk of cancer, lung damage and other injuries.
Learn More
As of October 15, Bayer faces more than 12,400 product liability lawsuits over Yaz and Yasmin, as well as generic equivalents sold as Gianvi and Ocella. In addition, the drug maker is aware of another 720 claims that have been asserted, but not yet filed in court.
Cases that involve a venous clot injury only account for about half of all lawsuits faced by the drug maker, with other claims alleging that Bayer failed to adequately warn about the increased risk of strokes, heart attacks, gallbladder problems or other injuries.
Yaz Settlements for Pulmonary Embolism, DVT May Top $1.5 Billion
Of the remaining, unsettled, Yaz and Yasmin lawsuits, Bayer indicates that an estimated 3,800 additional claims are remaining that involve injuries consistent with cases they are settling.
If the same average settlement values are reached in the remaining clot cases, the drug maker could pay another $815,000 to settle all Yaz pulmonary embolism and deep vein thrombosis lawsuits, bringing total payments to about $1.565 billion.
Additional Yaz settlements are being negotiated on a case-by-case basis with lawyers throughout the country, after a case-specific analysis of medical records.
While negotiations are on-going, most of the litigation pending in courts throughout the country has been stayed, allowing the drug maker to focus all of their efforts on evaluating and settling cases.
In the federal court system, the Yaz and Yasmin litigation has been consolidated as part of an MDL before U.S. District Judge David R. Herndon in the Southern District of Illinois. Earlier this year, the Yaz and Yasmin MDL became the largest pending consolidated litigation in the United States, with the total number of cases surpassing the asbestos litigation, which was consolidated in 1991.
betty

January 2, 2013 at 9:36 am

What are they looking for in medical records?I never been in a situation like this it new to me,what is in my records they looking for? Please help me

robert k

November 8, 2012 at 4:29 pm

Well i see once again the FDA is going to let the public down as this new pill inwhich has Drospirenone is a synthetic form of progesterone in it which is the same as yaz, yasimen, and others which Bayer put out and now is in mdl of ILL . as this carries some of ,many side effects and is the number 2 with side effect in the world now another pill with the same in it I WOULD THINK NOT BUT GUESS IT'[Show More]Well i see once again the FDA is going to let the public down as this new pill inwhich has Drospirenone is a synthetic form of progesterone in it which is the same as yaz, yasimen, and others which Bayer put out and now is in mdl of ILL . as this carries some of ,many side effects and is the number 2 with side effect in the world now another pill with the same in it I WOULD THINK NOT BUT GUESS IT'S OK TO KILL WITH AT PILL, What you all think the mdl against Bayer for yaz and other birth control pill is not enough ?bayer product has killed more then 100 so far and my child included yet the FDA wishea to give them another pass .i would really hope not.If Bayer ever told the truth about all the money they made off of yaz one would really be amazed after all by Bayer on records they made more then 31 BILLION yet they wish to whine about what little they have paid out so far !!!!!!!! SHAME ON YOU BAYER
"*" indicates required fields