Study Finds Spike In Eye Injuries From Paintball, Pellet and BB Guns
December 03, 2019
By: Martha Garcia
Despite an overall decrease in the number of children injured by BB guns and paintball guns in recent years, new research suggests that the number of eye injuries linked to non-powder firearms has increased dramatically, and the severity of these preventable injuries are especially concerning.
The rate of eye injuries from BB guns, airsoft guns, paintball guns, and other similar products has increased by 30% over the past 25 years, according to findings published this month in the medical journal Pediatrics, highlighting the need for increased prevention efforts and more consistent safety legislation at the state level.
Researchers from Nationwide Children's Hospital, in Columbus, Ohio, examined data on more than 364,000 minors from the National Electronic Injury Surveillance System from 1990 through 2016 involving emergency room treatment for injuries related to non-powder firearms, which include products like BB guns, airsoft guns, pellet guns, and paintball guns.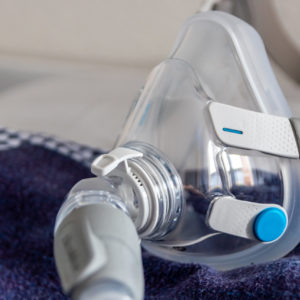 Did You Know?
Millions of Philips CPAP Machines Recalled
Philips DreamStation, CPAP and BiPAP machines sold in recent years may pose a risk of cancer, lung damage and other injuries.
Learn More
According to their findings, nearly 14,000 children are injured every year, with most between six and 12 years old. While the total number of injuries decreased by 48% from 1990 to 2016, the number of injuries to the eye increased by 30%. Eye injuries accounted for 15% of all problems, resulting in nearly 54,000 eye injuries to children.
Foreign bodies becoming lodged in the body accounted for 46% of diagnoses. Boys accounted for 87% of injured children. and 7% of children who went to the ER had to be admitted to the hospital due to the severity of their injuries.
Types of eye injuries included corneal abrasion, which occurred in 35% of cases. This is a severe scratch to eyeball that can heal in several days. Hyphema, when blood pools in the eye and can impair vision, accounted for 12% of injuries. Globe rupture, when blunt trauma injures the cornea and sclera, or the white of the eye, accounted for 10% of injuries. Finally, foreign body becoming lodged in the eye accounted for 9% of injuries.
BB guns accounted for 80% of ER injuries, mostly to the head and neck area. Other injuries involved pellet guns 15% of the time, paintball guns 3% of the time, and airsoft guns about 1% of the time.
One researcher indicated he's seen severe injuries when pellets pierce the skull and enter the brain and lodge near the pericardium, the sac that protects the heart. This can happen because some high-velocity BB guns have the same muzzle velocities as handguns, increasing the likelihood that a shot can be fatal.
According to the Consumer Product Safety Commission, four people die every year from BB guns or pellet rifle injuries, yet there are no federal regulations for non-powder firearms like BB guns. While most states limit the guns to use with adult supervision, regulations are inconsistent and some states allow children as young as 12 years old to use the guns.
Researchers said parents should consider a child's maturity and skill level before allowing them to use BB guns or similar non-powder firearms. Parents should always supervise children during use until they can be trusted to use the guns safely on their own.
BB guns, airsoft guns, and other guns like these are potentially lethal weapons. They are often considered toys but should be taken seriously.
"Non-powder firearms remain a frequent and important source of preventable and often serious injury to children," the researchers determined. "The severity and increasing rate of eye injuries related to non-powder firearms is especially concerning. Increased prevention efforts are needed in the form of stricter and more consistent safety legislation at the state level, as well as child and parental education regarding proper supervision, firearm handling, and use of protective eyewear."
"*" indicates required fields