Bean Sprouts Linked to Salmonella Enteritidis Infections in 11 States
December 05, 2014
By: Staff Writers
Government health agencies are continuing to track a multi-state outbreak of Salmonella Enteritidis infections, which which have caused nearly 90 people in 11 different states to fall ill after eating potentially contaminated bean sprouts. 
According to the U.S. Centers for Disease Control and Prevention (CDC), the salmonella food poisoning outbreak likely stems from bean sprouts processed by Wonton Foods, Inc., of Brooklyn, New York.
According to a CDC update issued this week regarding the outbreak, the sprouts contain a harmful strain of salmonella that has infected at least 87 people, with individuals ranging in age between 1 and 83 years. To date, no deaths have been reported, although at least 14 of the food poisoning cases resulted in hospitalization.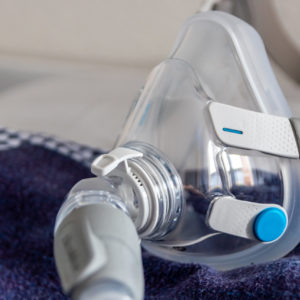 Did You Know?
Millions of Philips CPAP Machines Recalled
Philips DreamStation, CPAP and BiPAP machines sold in recent years may pose a risk of cancer, lung damage and other injuries.
Learn More
Reports of infections associated with the Wonton Foods bean sprouts have been recorded in Connecticut, Maine, Massachusetts, Montana, New Hampshire, New York, Ohio, Pennsylvania, Rhode Island, Virginia, and Vermont.
Salmonella Enteritidis is a common serotype of salmonella and is one of the leading food poisoning infections among the United States. The CDC was able to identify the strain of Salmonella by collecting samples from three of the infected patients.
A person infected with Salmonella Enteritidis will usually experience fever, abdominal cramps, and diarrhea beginning 12 to 72 hours after consuming a contaminated food or beverage. The illness usually lasts four to seven days and most patients can recover from the infection without the treatment of antibiotics. However, the elderly, infants, and those with impaired immune systems may have more severe illnesses, especially if the infection spreads from the intestines to the blood stream, which may cause death if not treated promptly with antibiotics.
The CDC and state agencies were able to trace the origin of the infection to Wonton Foods, Inc. of New York. Information collected from interviews with 52 infected patients indicated 78% of sickened consumers reported eating bean sprouts or menu items containing bean sprouts within a week before becoming ill. After further investigation, the CDC was able to determine that Wonton Foods Inc., was the common denominator in the distribution of bean sprouts to restaurants where sickened consumers had reported eating.
On November 21, Wonton Foods agreed to destroy all remaining products and conduct a thorough cleaning and sanitization of the entire processing plant. Wonton Foods officials claim there are no longer any contaminated bean sprouts available at restaurants or retailers given that there was a maximum 12-day shelf life.
According to the CDC, the agency is expecting to receive more illness complaints due to the 2-4 week average it takes for consumers to report the sickness. Consumers should still be cautious of food poisoning symptoms and children, the elderly and pregnant woman should always refrain from eating raw sprouts of any kind. When cooking sprouts, always make sure they are cooked thoroughly to kill any harmful bacteria, the CDC recommends.
"*" indicates required fields