Bed Bug Pesticide Misuse Leads to CDC Health Advisory
November 29, 2012
By: Martha Garcia
Federal health officials are warning that the misuse of bedbug pesticides has become widespread in recent years, resulting in many illnesses and at least one death.  
In a health advisory issued November 27, the Agency for Toxic Substances and Diseases Registry (ATSDR) and Centers for Disease Control and Prevention (CDC) indicate that pesticide misuse has become an emerging national concern.
The agencies are warning consumers about the misuse and over application of many pesticided used for the control and elimination of bed bugs, indicating that outdoor pesticides should not be applied indoors and consumers should be careful not to over-apply indoor pesticides against warning label instructions.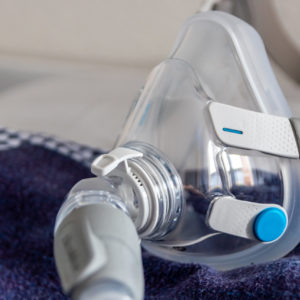 Did You Know?
Millions of Philips CPAP Machines Recalled
Philips DreamStation, CPAP and BiPAP machines sold in recent years may pose a risk of cancer, lung damage and other injuries.
Learn More
More People Reporting Bed Bug Pesticide Exposure
An increase in bed bug-related inquiries is on the rise, according to the National Pesticide Information Center (NPIC). From January 2006 through December 2010, at least 169 calls were received by the NPIC concerning problems with pesticide exposure, spills and misapplications, specifically over exposure to bedbug pesticides. Of these calls, 129 resulted in a mild or serious health problems, including one death.
Many of those exposed to high amounts of bedbug pesticides underwent a relocation from their homes following the misapplications of outdoor pesticides sprayed indoors. Several of the cases revealed dangerously high levels of pesticides, high enough to harm the residents' health. Both licensed and unlicensed pest control applicators were involved in the misapplications.
Children often face a higher exposure risk than adults because they breathe a greater volume of air per body weight. Officials warn against allowing children to reoccupy a home that has had a recent pesticide treatment if surfaces are still wet or children come in contact with pesticide dust.
Symptoms of pesticide poisoning may include headache, nausea, vomiting, diarrhea, dizziness, muscle tremors, visual disturbances, numbness in the face and limbs, abdominal pain, chest tightness, heart palpitations and chest pain.
Pesticide poisoning can also affect a pet's health severely. A sick pet is often the first sign of pesticide misuse, since a pet's body weight is much smaller than a human's. Pesticide misuse can also result in the contamination of furniture, clothing, electronics, toys and linens which may require consumers to dispose of contaminated items.
Warning Follows Reports of Overuse, Death
The health advisory follows a CDC bedbug insecticide report issued in September, warning consumers about the growing problem of illness related to excessive pesticide use, which detailed 111 adverse events and one death.
Bed bugs are tiny, wingless, reddish-brown insects that subsist off of the blood of humans, other mammals or birds. They are not considered disease carriers and do not make people sick, but their presence can cause anxiety, discomfort and sleeplessness.
ATSDR warns that outdoor pesticides should not be used indoors under any circumstances. Homeowners and applicators should always carefully read the product label to make sure that:
It has an EPA registration number
It is intended for indoor use
It is effective against bed bugs (the label should say it is meant to be used to treat your home for bed bugs) and
You know how to properly mix the product (if a concentrate) and where and how to apply it safely within the home.
"*" indicates required fields