Benadryl, Sleep Aids, Similar Drugs, May Increase Dementia Risk: Study
February 03, 2015
By: Irvin Jackson
The active pharmaceutical ingredient found in Benadryl and a number of sleep aids may be linked to an increased risk of dementia, according to the findings of new research. 
In a study published in the JAMA Internal Medicine on January 26, researchers from the University of Washington School of Pharmacy indicate that a class of drugs that cause anticholinergic effects may cause permanent cognitive impairment among some users.
The class of drugs include Benadryl, some antidepressants and several over-the-counter sleep aids.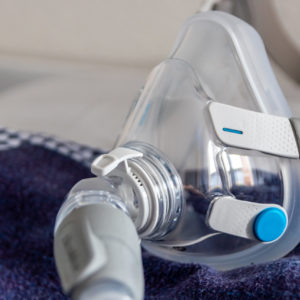 Did You Know?
Millions of Philips CPAP Machines Recalled
Philips DreamStation, CPAP and BiPAP machines sold in recent years may pose a risk of cancer, lung damage and other injuries.
Learn More
The research involved data from 3,434 participants ages 65 or older, who had no dementia when the study began. Researchers followed up with participants every two years, from 2004 through September 2012.
According to the findings, the most common anticholinergics used by the subjects were tricyclic antidepressants, like Sinequan, first-generation antihistamines, like Benadryl and Chlor-Trimeton, and bladder antimuscarinics, such as Ditropan.
About 23% of the subjects developed dementia, and most of those that did were also diagnosed with Alzheimer's disease. They found that the higher the cumulative use of anticholinergics, the higher the risk for dementia and Alzheimer's. with those taking the highest total standardized daily doses facing a 54% increased risk of dementia.
"Older adults should be aware that many medications — including some available without a prescription, such as over-the-counter sleep aids — have strong anticholinergic effects," Dr. Shelly Gray, the lead study author, said in a press release issued by the university. "And they should tell their health care providers about all their over-the-counter use."
The study was originally designed to investigate claims that cognitive effects by such drugs were temporary, but instead found an increased risk of permanent cognitive damage. However, Gray cautioned that patients should not stop taking any prescribed therapy without first consulting their doctor.
"If providers need to prescribe a medication with anticholinergic effects because it is the best therapy for their patient, they should use the lowest effective dose, monitor the therapy regularly to ensure that it's working, and stop the therapy if it's ineffective," Gray said.
Kelly

March 29, 2023 at 6:25 pm

My sister had dementia and took benadryl

TDDDD

October 21, 2019 at 9:22 pm

In Recovery of opioid addiction. 5 years of sobriety from nerve and pain meds. I started abusing in my early 20's. I'm now 45 yrs old. I went to methadone clinics everyday for 9 years which is even more addictive than most pain meds, I was dope sick for 2 yrs after tapering from 150mg to 10mg. Detoxed several times over the years. Cold turkey style.Thought I was dying. Methadone has longer half li[Show More]In Recovery of opioid addiction. 5 years of sobriety from nerve and pain meds. I started abusing in my early 20's. I'm now 45 yrs old. I went to methadone clinics everyday for 9 years which is even more addictive than most pain meds, I was dope sick for 2 yrs after tapering from 150mg to 10mg. Detoxed several times over the years. Cold turkey style.Thought I was dying. Methadone has longer half life and that's why withdraw lasted so long. I went from feeling like death, to wishing for death over that 2 years. I was given diphenhydramine at night by the last inpatient detox center, I went to. It helped take edge off, but now I'm addicted to diphenhydramine. After stopping opioids, My joy, happiness, drive, resolve and will to live was gone. I didn't feel normal dopamine releases for years. It led straight to depression and anxiety. When I took it in detox, I didn't notice much head change. I started taking 50mg at night to sleep. Over time I got to taking 100mg then 200mg of diphenhydramine. @ 150 mg. I started feeling euphoric head changes. Unlike most addictive drugs, Diphenhydramine has very little tolerance issues. In other words, I felt the same way on the same dose for a few years. Not much tolerance built up. I couldn't believe there was an over the counter drug that creates such a great feeling. I don't blame anyone but myself for my dumb decisions. I didn't aspire, to be an addict, when I was young dumb and fool of cum, but the label claims it not addictive. In my location, there Is a lot of folks abusing it. I noticed how fast it sold out from week to week. Take Walmart for example, I would buy some on one day and see 30 to 40 bottles on the shelf, few days later, all gone. Walmart stocked it every week and still saw empty shelves at times. diphenhydramine side effects I experienced were, bad short term memory, confusion, constipation, anxiety, jitters. TAKE AWAY- Don't take if you have addiction issues. It is addictive! It messes with cognitions.

Lee

September 7, 2017 at 5:45 am

have been taking Benadryl for probably the last 10 yrs. I was diagnosed with Early Onset Alzhiemers. My various doctors knew it and have said nothing about it. There is no family history of Alzheimer's. I took it to help me sleep. Don' t recall having dementia listed as a side effect.

Ken

June 14, 2016 at 7:39 pm

Ive been taking Benadryl (generic) , for many years for allergy at night. I've developed brain problems over the last year, and had no reason why. I saw on the internet that Benadryl can cause dementia and other problems. I quit taking it, and looking for help to find out if there is anything I can do. Any suggestions?

sharron

May 23, 2016 at 4:58 am

My 5 yr old daughter had to take benadryl for a rash and the first day she started the benadryl that night she still hallucinating and seeing things running and screaming thinking something on her and chasing her talking to her just had me scares to death it's was very bad for 2 weeks it getting better now she be bout to harm herself she also made her little brother hurt his leg jumping and runn[Show More]My 5 yr old daughter had to take benadryl for a rash and the first day she started the benadryl that night she still hallucinating and seeing things running and screaming thinking something on her and chasing her talking to her just had me scares to death it's was very bad for 2 weeks it getting better now she be bout to harm herself she also made her little brother hurt his leg jumping and running from something she ask us do we see it but there were nothing there
"*" indicates required fields