Many Hand Sanitizer Products Contaminated With Benzene, FDA Petition Warns
March 29, 2021
By: Irvin Jackson
An independent pharmacy which first raised concerns about the risk of cancer from Zantac a few years ago, is now warning the FDA that some hand sanitizer products appear to contain high levels of the carcinogen benzene at levels that exceed federal safety limits; which may be a result of relaxed standards amid high demand during the ongoing COVID-19 pandemic.
Valisure is an online pharmacy known for testing products it distributes, which first blew the whistle about the blockbuster heartburn drug Zantac in 2019, leading to widespread recalls after it was discovered that the active pharmaceutical ingredient ranitidine produces high levels of N-nitrosodimethylamine (NDMA) during storage or as it passes through the body.
In a citizen's petition (PDF) filed with the FDA on March 24, Valisure is now calling for some hand sanitizer products to be recalled from the market, after finding high levels of benzene, which may also increase the risk of cancer.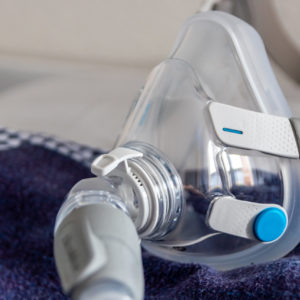 Did You Know?
Millions of Philips CPAP Machines Recalled
Philips DreamStation, CPAP and BiPAP machines sold in recent years may pose a risk of cancer, lung damage and other injuries.
Learn More
The pharmacy also wants the FDA to examine the manufacturing processes of hand sanitizers, update FDA guidance on enforcement and benzene limits, and to better inform the public about these products.
Benzene is an industrial chemical that has been associated with the development of several fatal forms of cancer, leukemia and other conditions, such as Acute Myelogenous Leukemia (AML), Chronic Myelogenous Leukemia (CML), Acute Lymphocytic Leukemia (ALL), Chronic Lymphocytic Leukemia (CLL), Hairy Cell Leukemia (HCL), Non-Hodgkin's Lymphoma, Multiple Myeloma, Myelodysplastic Syndrome (MDL), Myelofibrosis and Myeloid Metaplasia, Aplastic Anemia and Thrombocytopenic Purpura.
The chemical is a component in gasoline, and is considered the largest single cancer-risk to the general population due to its presence in air pollution. However, Valisure indicates it found benzene in several hand sanitizer products tested by the pharmacy.
While there were restrictions banning the presence of benzene in hand sanitizer products before the pandemic, the FDA issued interim limits of benzene in liquid hand sanitizer products at the outset of the COVID-19 Public Health Emergency. These limits set the maximum amount of benzene at 2 parts per million (ppm). However, there was still no acceptable level of benzene allowed in non-liquid hand sanitizer products, such as gels, Valisure noted. Liquid hand sanitizers use benzene in the manufacturing process, while non-liquid hand sanitizers do not.
"Valisure found hand sanitizer products that contain levels of benzene that significantly exceed the 2 ppm interim FDA restriction in both liquid and non-liquid formulation and detectable levels of benzene in many other hand sanitizer products," the petition notes. "The presence of benzene, a known human carcinogen, and multiple other contaminants, in products widely recommended for the prevention of spreading the SARS-CoV-2 virus causing COVID-19 and regularly used by adults and children in large volumes makes these findings especially troubling."
The petition calls for the FDA to issue hand sanitizer recalls on batches identified as having high levels of benzene. It also calls for the FDA to conduct examinations and investigations into the manufacturing processes, and investigate issues of hand sanitizer contamination which appear to indicate manufacturers did not follow FDA guidance, which restricts ingredients that could increase the risk of accidental ingestion by children.
The petition also calls for updates to existing guidance on hand sanitizers and the presence of benzene in drug products, and indicates that agency should develop new guidance that defines how much hand sanitizer is used in a standard daily application, to better calculate exposure to contaminants. Valisure also wants the FDA to conduct broader batch-level testing and to support pharmacy-associated testing like their own.
Hand Sanitizer Health Concerns
The petition comes amid numerous hand sanitizer recalls for several reasons since the start of the pandemic. Most of the hand sanitizer recalls have been linked to the presence of methanol, also known as wood alcohol, which can be poisonous, especially if ingested, and has been linked to several deaths and poisonings during the pandemic.
Throughout the coronavirus outbreak, the FDA has issued more than 100 hand sanitizer recalls to date, for either containing methanol or having lower than disclosed levels of ethanol or isopropyl alcohol, which give consumers a false sense of security on the effectiveness of the products.
The methanol contamination issue has become so widespread the FDA announced a temporary hand sanitizer testing guidance on August 7, 2020, outlining a series or required procedures for manufacturers to test for potentially harmful methanol ingredients.
In August 2020, the U.S. Centers for Disease Control and Prevention (CDC) released its Morbidity and Mortality Weekly Report indicating at least 62 alcohol-based hand sanitizer-associated methanol poisoning cases had been reported from May 1, 2020 through June 30, 2020 nationwide, including at least four deaths and three cases which resulted in vision impairment.
The FDA has also issued several recalls of products which were shipped in containers which looked like beverages, such as looking like water bottles or children's juice boxes.
"*" indicates required fields