Valium, Similar Drugs Linked to Increased Risk of Alzheimer's Disease: Study
October 30, 2014
By: Martha Garcia
The findings of a new study suggest that drugs commonly used to treat sleep disturbances or calm nerves, such as Valium or Xanax, may increase the risk of Alzheimer's disease.
Researchers from France and Canada conducted a case control study to evaluate the potential long-term effects of benzodiazepines, finding that individuals over the age of 66 who used drugs like Valium, Xanax, Dalmane, Halcion, Klonopin, Restoril or Doral may be more likely to develop Alzheimer's compared to those who never used the medications.
The findings were published last month in the medical journal BMJ, comparing 2,000 people who used some type of benzodiazepine to a control group of 7,000 individuals who had never used the medications. Information was taken from the Quebec Health Insurance Program Database and they were followed for six years.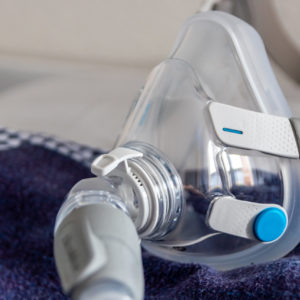 Did You Know?
Millions of Philips CPAP Machines Recalled
Philips DreamStation, CPAP and BiPAP machines sold in recent years may pose a risk of cancer, lung damage and other injuries.
Learn More
People who took sleep aids or anxiety drugs, like Klonopin or Restoril, for three to six months had a 32% increased risk of developing Alzheimer's. Those who took benzodiazepines, including Halcion and Dalmane, for more than six months had an 84% increased risk of Alzheimer's.
"Long term use was markedly more common among people with Alzheimer's disease than controls," wrote study authors.
About half of the people who took the relaxants developed Alzheimer's, compared to 39% of the control subjects.
Researchers also found a greater risk of Alzheimer's for people taking long acting drugs, like Valium and Dalmane, compared to the short acting benzodiazepines, like Xanax, Halcion and Restoril.
Benzodiazepines are a class of psychoactive drugs which include medications used to offer sedative, hypnotic, anti-anxiety, anticonvulsant, and muscle relaxant effects. They treat anxiety, insomnia, agitation, seizures, muscle spasms, and alcohol withdrawal.
Known side effects of the drugs have been linked to reports of cognitive impairment, aggression, and behavioral disinhibition. Some patients experience paradoxical reactions like worsened agitation or panic.
Researchers say the stronger association that observed for long term exposure to the drugs reinforces the suspicion of a direct association to Alzheimer's. However, they still cannot say the drugs cause Alzheimer's.
Authors emphasize benzodiazepine use in older people can be risky because it can cause confusion and slow down mental processes.
"Unwarranted long term use of these drugs should be considered as a public health concern," said study authors.
Robert

June 23, 2017 at 8:41 am

Someone needs to stop these drugs from being dispensed over the long term. If we had known we could have done something about it. Now it's to late for us. But not for millions of other people!
"*" indicates required fields