Benzodiazepine Use During Pregnancy Increases Risk Of Spontaneous Abortion: Study
May 24, 2019
By: Martha Garcia
New research suggests that use of Xanax, Valium or other benzodiazepines early in a pregnancy may lead to a spontaneous abortion or miscarriage.
In a study published this month in the medical journal JAMA Psychiatry, Canadian researchers warn that benzodiazepines can increase the risk of losing the baby by 6 to 10%, especially during the first 19 weeks of pregnancy.
Researchers analyzed data from more than 442,000 pregnancies included in the Quebec Pregnancy Cohort in Montreal, Quebec, Canada. This included pregnancies from the Quebec Prescription Drug Insurance Plan from January 1998 to December 2015. Each case was randomly matched with five cases from the control group.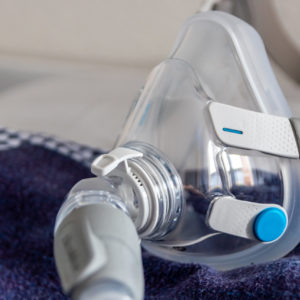 Did You Know?
Millions of Philips CPAP Machines Recalled
Philips DreamStation, CPAP and BiPAP machines sold in recent years may pose a risk of cancer, lung damage and other injuries.
Learn More
Benzodiazepine use early in pregnancy was linked to a higher risk of miscarriage in all three models examined, including use by drug class, use by duration, and each specific type of benzodiazepine.
Benzodiazepines are a class of drugs that work on neurotransmitters in the brain and cause sedative and hypnotic effects. They include drugs to treat anxiety, insomnia, and seizures and are sold under brand names Xanax, Valium, Ativan, Klonopin and others.
The new study concluded any use of benzodiazepines, of any type or for any duration, was linked to an increased risk of spontaneous abortion between the 6th and 19th week of pregnancy.
Overall, the risk increased 6% for all benzodiazepine use, including Xanax, Valium, Ativan, and Klonopin.
A total of 375 women were exposed to benzodiazepines during pregnancy compared to 788 controls.
Both short and long acting benzodiazepines were associated with increased risk compared to controls. Short term benzodiazepines were linked to 6% to 11% increased risk and long-term benzodiazepines were linked to 6% to 10% risk.
Ativan and Klonipin were the most commonly prescribed benzodiazepines, but Valium, or diazepam, was linked with the highest risk of miscarriage.
Increasing the dose increased the link between exposure and spontaneous abortion. Women who received the highest dose had the highest risk.
Only three benzodiazepines were not associated with an increased risk of spontaneous abortion, flurazepam hydrochloride, triazolam, and combined antipsychotics.
The study did have limitations. It did not account for other factors like smoking, alcohol use, and folic acid intake, as well as socioeconomic factors. It also did not factor in spontaneous abortions before six weeks or after 20 weeks.
Use of drugs like Xanax and Valium have increased nearly 70% in recent decades. More 13 million adults used benzodiazepines in 2003.
Research published last year warned of a growing abuse epidemic for benzodiazepine drugs. In fact, three-quarters of opioid deaths also involve drugs like Xanax and Valium.
Anxiety and mood disorders are serious conditions that must be treated during pregnancy, the researchers noted. However, they recommended that if other treatment alternatives are not available, doctors should weigh the benefits and the risks of using benzodiazepines before prescribing them to pregnant women.
"*" indicates required fields