Study Links Birth Control Pills to Crohn's Disease Side Effects
March 18, 2015
By: Martha Garcia
A new study suggests that women taking birth control pills may be at an increased risk of developing Crohn's disease, which is a type of inflammatory bowel disease (IBD) that causes severe abdominal pain, diarrhea and other gastrointestinal problems. 
Researchers from Massachusetts General Hospital in Boston report that women hoping to prevent unwanted pregnancies by taking oral contraceptives have a threefold risk of developing intestinal disorders. In addition, the risk increases if the woman has taken birth control pills for more than five years.
The study involved a review of data from the U.S. Nurses Health Studies I and II, which followed women from 1976 to 2008. The findings were presented at the Digestive Disease Week meeting in San Diego, but have not yet been published in a peer reviewed journal.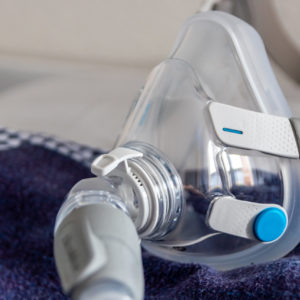 Did You Know?
Millions of Philips CPAP Machines Recalled
Philips DreamStation, CPAP and BiPAP machines sold in recent years may pose a risk of cancer, lung damage and other injuries.
Learn More
The first part of the study focused on more than 233,000 young women, identifying 309 cases of Crohn's disease and 362 of ulcerative colitis, which is another type of inflammatory bowel disease.
According to the findings, women who used birth control pills were associated with having a higher risk of Crohn's disease when compared to women who did not use oral contraceptives. However, birth control pill use was not linked to an increased risk of ulcerative colitis.
Crohn's disease stems from inflammation of the lining and wall of the large or small intestine. The lining can become so inflamed it can bleed. Crohn's can also cause difficulty digesting food, diarrhea, anemia and lead to fatigue. There is no cure and treatment includes reducing inflammation and treating other symptoms.
The second part of the study, lead by Dr. Hamed Khalil a Harvard University gastroenterologist, revealed hormone replacement therapy was also tied to digestive problems in older women. That research focused on data from 109,000 women past menopause, identifying 138 cases of Crohn's disease and 138 cases of ulcerative colitis.
Women on hormone replacement therapy had a 1.7 times higher risk of ulcerative colitis and inflammatory bowel disease, compared to women who had never used hormone replacement therapy. However, the researchers found no link to Crohn's disease in this group of women.
Ulcerative colitis is a disease of the colon, large intestine and rectum. It can cause diarrhea, abdominal cramping and rectal bleeding.
Of the two associations between hormones and digestive diseases, Khalil stresses the link to birth control pills and Crohn's is the most relevant, especially for younger patients who use the hormones for long periods of time.
The study did not prove cause and effect between the hormones and the conditions, however, animal studies have shown the colon is more vulnerable to inflammation when exposed to estrogen. It often changes the permeability of the colon. Excess amounts of hormones, especially estrogen, can affect the healthy bacteria living in the gut which aid in the digestive process.
IBD, which is a broad condition that includes Crohn's and ulcerative colitis, results in side effects like diarrhea, abdominal cramps, rectal bleeding, fever, joint pain, loss of appetite and fatigue. Serious complications can lead to the need for surgery to remove the colon or portions of the intestines.
The intestinal tract is inhabited by a community of 100 trillion microbes that offer health benefits, especially concerning metabolism and immune development. Disruption of the gut microbiota is associated with several chronic inflammatory diseases, including IBD and metabolic syndrome.
Birth control pills are the most widely used form of contraceptive in the United States. Researchers emphasize younger women on birth control pills need to be made aware of the increased risk, especially those with a strong family history of IBD.
Those women may want to pick another form of birth control if their family is already predisposed to digestive diseases, researchers said.
Erica

August 11, 2020 at 3:46 am

Erica was put on birth control in 2016, an IUD called Mirena. She has all of her medical records going back. She had gone to the doctor for an ovarian cyst and the doctor said to go on birth control. Erica told the doctor that historically she couldn't tolerate birth control. After three months on oral birth control, and suffering vertigo, nausea, headaches, etc (with the doctor recommending[Show More]Erica was put on birth control in 2016, an IUD called Mirena. She has all of her medical records going back. She had gone to the doctor for an ovarian cyst and the doctor said to go on birth control. Erica told the doctor that historically she couldn't tolerate birth control. After three months on oral birth control, and suffering vertigo, nausea, headaches, etc (with the doctor recommending Dramamine and an antidepressant in the interim) on April 3, 2016, a pelvic ultra sound was done which reflected so much gastric inflammation that they could not even visualize her ovaries. So then they did a pelvic ultra sound and the doctor said to go on the Mirena. Erica again told the doctor that she doesn't tolerate birth control and was concerned. The doctor said, it'll be fine. (Erica had a girlfriend with her at the time who witnessed this conversation and remembers it. She even questioned the doctor who told her the Mirena was safer than oral birth control, and would not cause any GI problems. On May 19, 2016, the IUD was placed. Erica complained to the doctor several times beginning within the first month, and demanded that it be removed. Erica recalls the doctor seemed annoyed with her and told Erica that the Mirena is very expensive and Erica needed to be committed to it for at least 6 months (This conversation was on June 9). The doctor refused to remove the IUD, and then Erica ended up at a Patient First on June 22, 2016, with numbness in extremities, pain in skull/brain, high blood pressure and nausea. The doctor at Patient First said she should have it removed. Erica called Watson, left messages and never heard back from her. On June 27, 2016, Erica ended up in the ER at a hospital in Pennsylvania (visiting family) and the doctor in the ER said get it out and he had seen this before. Erica showed up at the doctor's office the day after the ER and demanded that it be removed. It was. Erica continued to see the gyns at the practice (not her) until last year and when she raised the issue with the other doctor (Dr. Voulos) she dismissed her concerns as well. For the next 5 years, Erica was in and out of the hospital – 6 hospitalizations, 9 medical procedures requiring anesthesia, 5 CT scans, 7 mammograms (cysts developed from the Mirena), and must still be followed every 3 months, 2 hydascans for her gall bladder - and until November of 2019, no one could give her a diagnosis. She was diagnosed with Crohns Disease by Dr. Stephenson Thomas at Capital Digestive Care in Rockville ( in collaboration with Dr. Eric Goldberg at UMd who performed an upper and lower balloon endoscovpy). Dr. Goldberg thought it was very rare for someone 47 years old to develop Crohns and to develop it in the Ilium only. Goldbergbelieved it was medication induced. This is the only medication she has ever been on for any period of time. Apparently research has linked Mirena with Crohns. It also put her into full blown menopause at 44. Erica consulted an attorney in 2017, who told her she didn't have a case (and that it was likely anxiety and would be difficult to prove). I am copying her on this email so you can speak with each other. Of course I told her to seek out legal counsel months ago, but she's been truly very ill. She is now under treatment with Humera injections ever two weeks, and the Crohns is calming down. Let me just say, that Erica is a psychotherapist who does interventions and counsels folks with addictions and mental illness. She has been the Court liaison in Howard County for Drug/DUI court and she is on the board of health for Howard County. She is bright, vibrant, smart, not a malingerer and perhaps you can help her.
"*" indicates required fields