Pfizer Urged to Update Birth Defect Warnings for Zoloft Last Year, Internal Report Suggests
June 09, 2015
By: Austin Kirk
According to evidence presented this week during an ongoing jury trial over the lack of birth defect warnings on Zoloft, internal Pfizer memos suggest the company's own scientists have believed for years that the popular antidepressant may pose a risk for unborn children when taken by pregnant women. 
A Philadelphia jury is currently hearing evidence in a case brought by the family of 8-year-old Mia Robinson, involving allegations that the drug maker failed to adequately warn women and the medical community about the link between side effects of Zoloft and birth defects.
The family indicates that Mia Robinson was born with cardiac defects, including a hole in her heart, which was allegedly caused by her mother's use of Zoloft during pregnancy.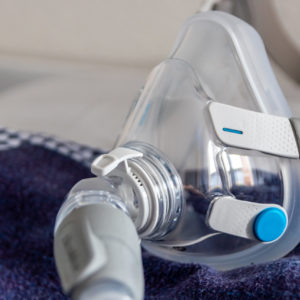 Did You Know?
Millions of Philips CPAP Machines Recalled
Philips DreamStation, CPAP and BiPAP machines sold in recent years may pose a risk of cancer, lung damage and other injuries.
Learn More
Pfizer currently faces several hundred similar Zoloft lawsuits brought by families of children born with congenital defects and malformations after exposure to the antidepressant before birth.
The trial comes on the heels of a state trial in Missouri, which resulted in a defense verdict. However, that case did not involve several documents revealed during this latest case.
Pfizer also faces dozens of lawsuits over Zoloft warnings in the federal court system, which have been consolidated for pretrial proceedings before U.S. District Judge Cynthia Rufe in the Eastern District of Pennsylvania, as part of an MDL or Multidistrict Litigation. A series of "bellwether" trials in the Zoloft MDL are expected to begin early next year.
Zoloft Warnings Should Have Been Provided Earlier
According to evidence introduced to the jury considering the case brought byt he family of Mia Robinson, internal Pfizer reports showed a link between Zoloft and heart defects.
In April 2014, a review by Francesca Kolitsopoulous, associate director of Pfizer's Worldwide Safety Strategy department's epidemiology group, warned executives at the pharmaceutical company that studies showed a link between Zoloft side effects and heart defects, suggesting that the drug's label should be modified to add information from the studies.
Kolitsopoulous specifically warned of the link between Zoloft and septal heart defects; the kind of defect suffered by Robinson. She also warned that the drug may also cause omphalocele birth defects, which cause a hole in the abdominal wall that results in intestines and organs protruding outside of a developing fetus' belly.
Prior to that report, Pfizer reviewers warned the company of congenital birth defects that were potentially related to Zoloft in an October 1998 report.
Neither of the documents have been previously revealed until the trial currently underway. Pfizer officials say the plaintiffs' attorneys have cherry-picked the data and are using it out of context.
Robinson's family is seeking $2.4 million in damages against the drug manufacturer.
Zoloft Birth Defect Risk
Zoloft (sertraline) is one of the most widely prescribed medications in the United States, and has been used by tens of millions of individuals. However, several studies have suggested that use of Zoloft by pregnant women has been linked to a potential increased risk of serious and potentially life-threatening birth defects and malformation for children.
In November 2006, the FDA added warnings about a potential risk of persistent pulmonary hypertension in newborns (PPHN) from Zoloft and other newer antidepressants when taken after the 20th week of pregnancy. The side effects of Zoloft and other similar medications were linked to a six times greater risk of PPHN.
In June 2007, studies found an association between the use of antidepressants like Zoloft early in the pregnancy and a risk of abnormal skull development, gastrointestinal abnormality and brain defects.
In September 2009, a study published in the British Medical Journal (BMJ) found that SSRI antidepressants like Zoloft increase the risk of heart defects when taken during the first trimester, a time when many women do not even know they are pregnant.
While individual verdicts returned in early Zoloft trials are not binding on other cases, they may influence any eventual settlement negotiations. Following a series of bellwether trials in the MDL, if Pfizer fails to settle Zoloft lawsuits or otherwise resolve the litigation, the drug maker may face hundreds of individual lawsuits in U.S. District Courts nationwide for individual trials.
"*" indicates required fields