Birth Defects Cost U.S. Healthcare Billions Every Year: CDC
January 23, 2017
By: Irvin Jackson
Federal researchers warn that inpatient hospitalization associated with birth defects cost the U.S. health system anywhere from $5 billion to $23 billion per year, adding another reason that more effort should be placed on prevention. 
The U.S. Centers for Disease Control and Prevention (CDC) published a study on birth defect costs on January 20, in the Morbidity and Mortality Weekly Report (MMWR). According to the findings, birth defect-associated hospitalizations have "disproportionately high costs" and account for 5.2% of total hospitalization costs in the U.S.
The study used data from the Healthcare Cost and Utilization Project (HCUP) 2013 National Inpatient Sample. The data looked at hospitalizations due to birth defects that occurred at any age, as opposed to just looking at the impact of birth defects on newborns and infants, since some birth defects can cause life-long health problems.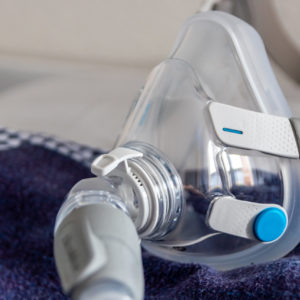 Did You Know?
Millions of Philips CPAP Machines Recalled
Philips DreamStation, CPAP and BiPAP machines sold in recent years may pose a risk of cancer, lung damage and other injuries.
Learn More
The CDC researchers found that the estimated annual cost of birth defect hospitalizations, which had a birth defect code that applied in any way to the discharge diagnosis was $22.9 billion. When they excluded preterm delivery codes, that number dropped to $18.9 billion. When the researchers looked at costs where birth defects were the primary discharge diagnosis code, the annual cost was $5 billion.
"Although birth defect–associated hospitalizations accounted for 3.0% of all hospitalizations, they accounted for 5.2% of total hospital costs, highlighting the disproportionately high costs of treating patients with these conditions," the CDC researchers concluded. "The share of costs was especially high for infants, accounting for 35.0% of total hospitalization costs for children aged
Researchers wrote that the costs provide a better idea of the impact of birth defects on the health care system and the knowledge could be used to motivate changes through prevention and early detection, as well as caring for those affected throughout their lives.
Medications Linked to Birth Defects
A number of the drugs doctors prescribe to women are known or suspected of causing birth defects, which means that these could count as preventable cases.
One drug that has received a lot of attention on that front lately is the anti-nausea drug, Zofran, which is an anti-nausea drug approved for use among cancer and surgical patients. However, it is widely prescribed off-label to pregnant women to mitigate the effects of morning sickness, even though the manufacturer has never established that it is safe for unborn children.
A number of Zofran birth defect lawsuits have been filed against GlaxoSmithKline in recent years, alleging the manufacturer failed to adequately warn women and the medical community about the risk the medication may pose for unborn children, including heart problems, cleft lip, cleft palate and other congenital malformations.
As families continue to learn that birth defects may have been caused by use of the drug during pregnancy, Zofran lawyers are expected to review and file additional cases in the future. As a result, consolidated pretrial proceedings have been established in the federal court system, where the cases are centralized before one judge to reduce duplicative discovery, avoid conflicting pretrial rulings from different courts and to serve the convenience of the parties, witnesses and the judicial system.
A number of antidepressants have also been linked to increased birth defect risk, including a risk of septal heart defects, skull malformations, neural tube defects, abdominal defects, spina bifida and other serious injuries.
Recent studies have also found that antidepressant use in pregnancy may increase the risk of seizure problems and delay of infant development milestones, such as sitting and walking are affected by antidepressant use during pregnancy.
Pregnancy antidepressant risks have also been linked to a serious respiratory disorder, known as persistent pulmonary hypertension in newborns (PPHN), which may cause insufficient blood flow to the lungs, leading to serious and potentially life-threatening problems.
In recent years, a growing number of Zoloft lawsuits and Paxil lawsuits have also been filed in courts throughout the United States on behalf of children born with defects and malformations after exposure to the medication during pregnancy.
"*" indicates required fields