Coal Miner "Black Lung Disease" Workplace Injury Claims Spiked In 2016: CDC
December 20, 2016
By: Russell Maas
Federal safety officials have released a new study that identifies dozens of new black lung disease cases among coal mine workers in the United States, highlighting the need to implement new early detection medical screenings and improved methods to prevent overexposure to coal mine dust, which can develop into a lethal lung disease. 
The Centers for Disease Control and Prevention (CDC) released a new study last week, warning of a drastic increase in coal worker's pneumoconiosis this year, commonly referred to as "black lung disease". The cases were not detected under the Coal Worker's Health Surveillance Program, which is a national program to detect coal mine dust overexposure.
The occupational lung disease known as pneumoconiosis has long been a severe health risk to coal workers, who are overexposed and susceptible to breathing in coal mine dust. The dust inhaled within coal mines commonly leads to inflammation and fibrosis of the lungs, often resulting in a debilitating disease that can result in lung failure or require oxygen treatments, and is frequently lethal.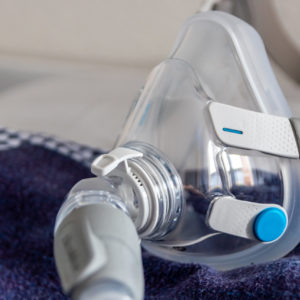 Did You Know?
Millions of Philips CPAP Machines Recalled
Philips DreamStation, CPAP and BiPAP machines sold in recent years may pose a risk of cancer, lung damage and other injuries.
Learn More
During coal mining, the mines are cut, drilled, or ground, releasing a dust in the air that contains crystalline silica particles. The particles released in the air are not visible to the eye and are commonly breathed in by surrounding workers. Coal miners, who are typically exposed to breathing in silica particles in the dust for long periods of time, have been found to be susceptible to silica caused disease such as black lung disease and certain forms of cancer.
In 1969 the first federal safety efforts to protect coal workers were established by the passing of the Federal Coal Mine Health and Safety Act, which established dust limits for U.S. coal mines. Shortly after, the National Institute for Occupational Safety and Health (NIOSH) administered a surveillance program known as the Coal Workers' Health Surveillance Program, to identify, correct and analyze coal mining regions where many reports of coal miner pneumoconiosis cases originated. The goal of the program was to be able to identify ineffective practices and correct dust control methods to mitigate and over time eliminate severe, deadly, progressive forms of lung disease.
Despite a decrease in the amount of pneumoconiosis cases reported in the U.S. over several decades, on June 9, 2016, a radiologist from Kentucky reached out to NIOSH representatives to report a recent increase in pneumoconiosis cases within the last two years at local health facilities around the Pike County region surrounding the central Appalachian coalfields. The radiologist submitted a request to NIOSH to assist in conducting an investigation to determine the cause of the increase in pneumoconiosis cases and to help develop an intervention program to reduce the prevalence of cases within the surrounding coalfields.
Following a NIOSH investigation, researchers found sixty male patients who were active or former coal miners diagnosed with pneumoconiosis A, B, or C, which are the categories of severity of the disease.
Researchers discovered 82%, or 49 patients, were found to have radiographic findings consistent with PMF during the 2016 year alone. Additionally, 31 patients were found to have been diagnosed with category A pneumoconiosis, 23 with category B pneumoconiosis, and six with category C pneumoconiosis readings.
A job description analysis of the impacted patients identified that all of the past or present coal mining patients worked directly within the mines operating machinery or as ground crews.
As a result of the study and its findings, a new federal rule has been implemented, as part of an increased effort to improve the surveillance program to detect potential black lung disease development. NIOSH has announced it will be expanding their medical surveillance, which will include respiratory symptoms assessments and spirometry testing.
The Coal Worker's Health Surveillance Program has stipulated that active coal miners will now be offered free medical monitoring that will include chest radiographs upon entering the coal mining occupation and follow-up chest radiographs every 5 years.
Included in the new federal rules, U.S. coal mines will be mandated to lower the amount of respirable dust in the air through the use of a continuous personal dust monitor. The device will measure in real-time the respirable coal mine dust. The availability of the real-time respirable dust measurements, lower exposure limits, and expanded medical surveillance will be a combination of efforts to prevent future pneumoconiosis cases by detecting early signs or respiratory impairment before the conditions worsen to debilitating degrees.
Additional research will be required to determine what has caused the increase in coal mining pneumoconiosis cases. According to the researchers from NIOSH, due to the long time it takes for black-lung disease to manifest, it is difficult to determine whether former, outdated coal mining practices caused the increase in pneumoconiosis cases, or if current mining practices have contributed to the recent influx.
"*" indicates required fields