New Studies Tout Eliquis, Xarelto and Pradaxa Safety Profiled Amid Bleeding Concerns
March 21, 2017
By: Irvin Jackson
Amid ongoing concerns over bleeding problems with Xarelto, Eliquis and Pradaxa, a slew of new studies were released last week touting the benefits of the new-generation class of novel oral anticoagulants. 
Xarelto (rivaroxoaban), Eliquis (apixaban) and Praxaxa (dabigatran) have each been introduced in recent years as superior alternatives to warfarin, which has been the go-to anticoagulation treatment to prevent blood clots for decades.
While the drugs have been aggressively promoted as easier to use, claiming that they do not require the same close monitoring to maintain appropriate dose, concerns have emerged about the safety of the medications, as thousands of reports suggest that users may experience severe and uncontrollable bleeding problems, since the drugs did not have an approved reversal agent at the time they were introduced.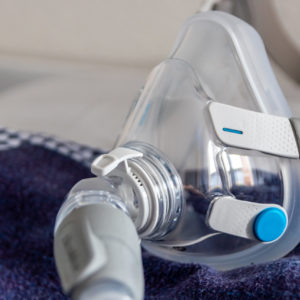 Did You Know?
Millions of Philips CPAP Machines Recalled
Philips DreamStation, CPAP and BiPAP machines sold in recent years may pose a risk of cancer, lung damage and other injuries.
Learn More
Over the past week, the manufacturers have presented several new studies that claim to show the benefits of their treatment in fighting blood clots, and low bleeding and stroke risk when compared to other blood thinners.
One study, published in the New England Journal of Medicine on March 18, indicates that Xarelto is better at preventing blood clots when compared to aspirin. However, the study, known as EINSTEIN CHOICE, showed a slightly higher risk of bleeding events linked to Xarelto than aspirin, but the increase was considered statistically insignificant.
That study involved 3,365 patients, indicating that 1.5% of patients receiving 20mg doses of Xarelto suffered a recurring venous thromboembolism, compared to 1.2% of patients taking 10mg of Xarelto, and 4.4% of patients treated with aspirin. Major bleeding events were seen in 0.5% of the 20mg Xarelto patients, 0.4% of the 10mg Xarelto patients, but only 0.3% of the aspirin patients.
Another study, presented at the American College of Cardiology Annual Scientific Session in Washington, D.C. over the weekend, and also published in the New England Journal of Medicine, found that Pradaxa patients with atrial fibrillation suffered a lower risk of bleeding than patients treated with warfarin during catheter ablation.
That study found that five out of 317 Pradaxa patients suffered major bleeding events, compared to 22 of the 318 warfarin patients. None of the Pradaxa patients suffered thromboembolic events, while only one warfarin patient did, the study's authors reported.
However, a third study presented at the same conference found that patients treated with Eliquis suffered fewer bleeding events and strokes than Pradaxa and Xarelto.
That study found that not only were the patients less likely to suffer major adverse health events, but were cheaper to treat as well, with Xarelto treatment costing $542 per patient, Pradaxa treatment costing $367 per patient, and Eliquis costing only $286 per patient.
Blood Thinner Lawsuits
Unlike warfarin, where the blood thinning effects of the drug can be reversed quickly with vitamin K and fresh frozen plasma if bleeding problems develop, no safe and effective antidote was available for Xarelto, Eliquis or Pradaxa when they were introduced. An antidote for Pradaxa was made available last year, and the makers of Xarelto and Eliquis are actively seeking approval for reversal agents, which are designed to make the drugs substantially safer.
As a result of the drug makers failure to warn about the risk of uncontrollable bleeding problems, more than 15,000 Xarelto lawsuits are pending nationwide, and a growing number of Eliquis lawsuits continue to be filed, raising similar allegations that the drugs were unreasonably dangerous and defective when introduced.
Following several years of litigation in about 6,000 Pradaxa lawsuits, the maker of that medication ultimately agreed to pay about $650 million to settle cases brought on behalf of individuals who suffered severe and sometimes fatal bleeds.
It is widely expected that Xarelto settlements will require a substantially larger payment, given the larger market share and wider spread reports of problems among users of the controversial anticoagulant.
"*" indicates required fields