Boston Scientific Obtryx Lawsuit in Massachusetts Ends in Defense Verdict
September 02, 2014
By: Irvin Jackson
A Massachusetts jury has returned a defense verdict in a product liability lawsuit involving Boston Scientific's Obtryx sling, after the state court judge presiding over the case excluded testimony from the plaintiff's own doctor and barred evidence that reportedly showed that the manufacturer knowingly used materials unfit for human use. 
The verdict came on Friday, following a two-week trial and two days of deliberation. It was the second win for Boston Scientific in Massachusetts state court, where approximately 1,700 cases are pending.
Nationwide, more than 60,000 vaginal mesh lawsuit are pending against Boston Scientific and manufacturers of other products used for repair of pelvic organ prolapse (POP) and female stress urinary incontinence (SUI). All of the complaints involve similar allegations, indicating that the transvaginal mesh products are defectively designed and unreasonably dangerous.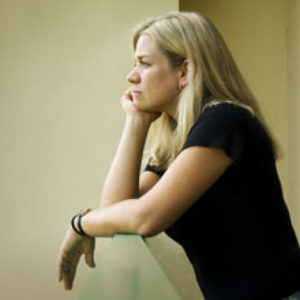 Other trials held in state and federal courts nationwide involving different manufacturers of vaginal mesh or bladder sling products have resulted in multi-million dollar verdicts, as a result of problems with the mesh that caused women to suffer painful and debilitating complications, often resulting in the need for revision surgery.
In the federal court system, a trial involving mesh manufactured by Johnson & Johnson's Ethicon subsidiary is on-going in the U.S. District Court for the Southern District of West Virginia.
Next month, a consolidated Boston Scientific bellwether trial involving five women who experienced problems with their Pinnacle Pelvic Support System is set to begin in Florida federal court. That case will be followed by another consolidated trial, involving 11 different Boston Scientific Obtryx lawsuits, which is set to begin in West Virginia in November.
The outcomes of these early trial dates being held nationwide are not binding in other cases, but they are being closely watched by those involved in the litigation, as they may help gauge how juries are likely to respond to different evidence and testimony. The cases may also influence possible vaginal mesh settlement agreements that may avoid the need for tens of thousands of trials to be scheduled nationwide.
This latest verdict came in a Boston Scientific Obtryx lawsuit filed by Maria Cardenas, who has indicated that she plans to appeal the defense verdict and seek a new trial.
The judge presiding over the case barred testimony from the plaintiff's doctor, who was prepared to testify that he never would have used the bladder sling had he known the true nature of the polyproprene used to create it.
A material datasheet from a supplier warned the medical industry that the material was inappropriate for use in humans, and plaintiffs intended to argue at trial that the manufacturer ignored those warnings and took actions to prevent the supplier from knowing that the polypropene would be used in vaginal mesh products. The judge also barred the jury from hearing any of that evidence at trial.
Vaginal Mesh Litigation
In addition to cases against Boston Scientific, the vaginal mesh litigation also includes lawsuits against C.R. Bard, American Medical Systems (AMS), Ethicon, Cook Medical, Coloplast and Neomedic.
Most of the complaints are currently pending in the federal court system, where all cases have been centralized before U.S. District Judge Joseph Goodwin for coordinated pretrial proceedings, as part of seven different MDLs, or multidistrict litigations.
Judge Goodwin is currently presiding over roughly 12,000 Boston Scientific mesh lawsuits, 9,500 Bard Avaulta mesh cases, 19,300 Ethicon mesh lawsuits, 18,000 American Medical Systems (AMS) mesh lawsuits, 1,600 Coloplast mesh lawsuits, 250 Cook Medical mesh lawsuits and 66 Neomedic mesh lawsuits.
Given the lack of progress towards resolving the case, and the huge number of lawsuits awaiting trial, Judge Goodwin has indicated that he plans to speed up the litigation and is preparing hundreds of individual cases for trial dates.
"*" indicates required fields