BPA Breast Cancer Risk Evaluated By New Study
March 12, 2014
By: Martha Garcia
The pervasive and controversial chemical Bisphenol-A (BPA) may increase a woman's risk of developing breast cancer, according to the findings of new research.  
In a study published in the May 2014 issue of the Journal of Steroid Biochemistry and Molecular Biology, researchers from the University of Texas at Arlington indicate that bisphenol-A (BPA) and another synthetic estrogen, diethylstilbestrol (DES), were linked to a higher incidence of developing breast cancer and other cancers.
Researchers examined the effects of BPA and DES on a molecule known as RNA HOTAIR, an abbreviation for "long, non-coding RNA", which is a part of DNA in humans and other animals. The team found BPA and DES induce HOTAIR expression on human breast cancer cells.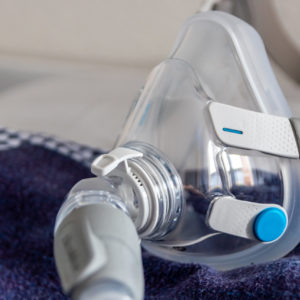 Did You Know?
Millions of Philips CPAP Machines Recalled
Philips DreamStation, CPAP and BiPAP machines sold in recent years may pose a risk of cancer, lung damage and other injuries.
Learn More
HOTAIR does not produce protein on its own. When it is functioning, or expressed, it can suppress genes that would normally cause tumor growth to slow or in some cases cause cancer cell death itself.
By suppressing the genes, HOTAIR disrupts the genes which defend the body against cancer cell creation and growth. Typically estrogen regulates HOTAIR, turning its functioning on and off through other molecules called estrogen-receptors and estrogen receptor-coregulators.
BPA is a known endocrine disruptor. It mimics the body's natural hormones, like estrogen, causing widespread damage to reproductive development, hormone regulation, proper functioning of human cells, glands and tissues, also causing obesity and cancer.
As an endocrine disruptor, BPA interferes with estrogen receptors and estrogen receptor-coregulators. It causes the molecules to function improperly and potentially incites cancer growth.
High levels of BPA were linked to breast tumors, pancreatic and colorectal cancers, sarcoma and other types of cancer, according to the researchers.
The study also found that when breast cancer tissue was exposed to BPA, it worked with estrogen to create abnormal amounts of HOTAIR expression; increasing the incidence of breast cancer tissue.
The new study is bringing researchers one step closer to understanding how BPA affects human cells and more specifically, may induce cancer growth.
BPA Health Concerns
BPA is chemical used to manufacture plastics and is found widely in many products, including the lining of canned food, plastic drink containers, store receipts and until recently infant bottles.
Scientific studies have linked the nefarious chemical to many different maladies over the years, including cancer growth.
A study published in January of this year revealed a link between fetal exposure to BPA and an increased risk of developing prostate cancer. The test revealed BPA exposure at levels ingested by the average American contributed to the formation of prostate cancer later in life.
Another study published last year found BPA exposure may also play a role in hindering the proper formation of the human brain when infants are exposed to the chemical in utero. The chemical may have far reaching effects on neurodevelopment.
Other research on BPA exposure points to severe harmful effects on fertility and the natural development of human reproduction and an increased incidence of the development asthma and wheezing in children.
Other studies reveal the harmful effects of the ubiquitous chemical can be found even at lower exposure levels. A study published in November 2013 found doses of BPA at levels ten to forty times lower than the current low dose threshold revealed harmful effects in humans.
Researchers found links to the development of polycystic ovarian syndrome, immune response to allergens, behavioral problems and decreased fertility at levels which humans are exposed to daily.
DES Birth Defects
DES (diethylstilbestrol) was a synthetic estrogen given to women as pills, topical creams and in other forms. It was in use from the 1940s until the 1971 DES recall and an estimated 4 million people are suspected to have been exposed to it in utero before use was discontinued.
DES was removed from the market in 1971, after studies found that it was ineffective and appeared to be linked to vaginal cancer. However, for several decades, women were given the drug during pregnancy to prevent complications.
Grown daughters of those women are now showing increased rates of breast cancer, infertility and other health problems, studies suggest. Some studies have suggested that DES doubles the risk of breast cancer in daughters of former DES users. Compared to the usual 1 in 55 risk of breast cancer in most women, DES daughters over the age of 40 may have a 1 in 25 risk.
Thousands of women have filed DES lawsuits, but most have been settled out-of-court.
"*" indicates required fields