BPA Side Effects Linked to Heart Disease, Intestine Damage
January 14, 2010
By: AboutLawsuits
New studies suggest that the plastic chemical Bisphenol A (BPA) may be linked to heart disease and intestinal problems.
Researchers in the U.K. and France have released two new studies this month on BPA side effects. In one study, published this week in the science journal PLoS One, British scientists from the University of Exeter found that people who had high levels of BPA in their urine had a higher risk of heart disease.
In a separate study conducted by a team at the National Institute of Agronomic Research in France, scientists found that BPA exposure could change the permeability of the lining of the intestines in rats, leading to inflammation and other gastrointestinal problems. The results of that study were published earlier this month in the Proceedings of the National Academy of Sciences of the United States of America.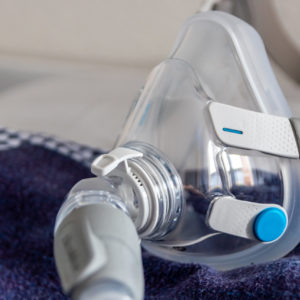 Did You Know?
Millions of Philips CPAP Machines Recalled
Philips DreamStation, CPAP and BiPAP machines sold in recent years may pose a risk of cancer, lung damage and other injuries.
Learn More
Bisphenol A, more commonly known as BPA, is a chemical used to make many plastic products hard and shatterproof. Originally developed as a form of synthetic estrogen, it is used in the manufacture of many consumer products, such as bottles, cans, cups, baby bottles and other food containers.
BPA is suspected of causing hormonal changes by impacting the human endocrine system. It has been linked to cancer, heart disease, diabetes, obesity and asthma. Other research has suggested that BPA can cause developmental abnormalities and other problems over time in infants and young children.
In the U.K. study, researchers looked at data collected by the U.S. Centers for Disease Control and Prevention (CDC) as part of the National Health and Nutrition Examination Survey (NHANES), conducted in 2005-2006 and compared it with previous findings from 2003-2004. The scientists determined that, on average, a 60-year-old man who tested in the top third for BPA levels detected in urine had a 10.2% chance of having heart disease, compared to a man of the same age in the lowest third of detected BPA urine levels, who would have only a 7% chance of heart disease.
The findings seem to confirm earlier results published by the team in 2008, which suggested the same link. However, some critics wondered if their findings were statistical anomaly. Researchers said that finding similar results in a later survey eliminate the possibility that the connection was just happenstance.
Researchers also found that the levels of BPA that can be detected in human urine apparently fell about 30% on average between the 2003-2004 and 2005-2006 surveys. The researchers suggest this could be the result of public concerns over BPA.
In the French survey, rats were given doses much smaller than those detected in humans. French researchers say the rats, particularly females exposed at the time of birth, developed poor intestinal permeability, also known as "leaky gut syndrome," in which the intestinal lining changes and begins to cause problem with the absorption of water and nutrients and makes it easier for harmful bacterial to attack the intestines. Some of the rats also developed colorectal problems as well.
U.S. Senator Charles Schumer has introduced legislation intended to ban BPA in infant products, and there are bills calling for BPA bans currently under consideration in several states. The state of Minnesota and the city of Chicago have already passed BPA bans.
Many retailers, such as Wal-Mart and Toys "R" Us, have already voluntarily decided to stop selling baby bottles that contain the BPA chemical, and many of the largest manufacturers of baby bottles, such as Avent, Evenflo, Disney First Years, Platex, Gerber and Dr. Brown, have voluntarily agreed to stop making baby bottles with BPA as well.
"*" indicates required fields