Plastics, Fungicides May Contain Chemicals That Weaken Children's Teeth: Study
June 02, 2016
By: Martha Garcia
Chemicals found in everyday plastics may weaken the enamel of children's teeth by disrupting their hormones, according to the findings of new research. 
In a study presented last week at the European Congress of Endocrinology, researchers concluded that bisphenol-A, a chemical used in food containers and other plastics, affect children's teeth by disrupting the stimulation of the growth of the dental enamel. Vinclozolin, a fungicide used in vineyards, golf courses and orchards, also had the same effect on young children's teeth.
Both BPA and vinclozolin are endocrine disruptors that interfere with human hormones, specifically in this case hormones that stimulate the growth of dental enamel causing molar incisor hyper-mineralization (MIH).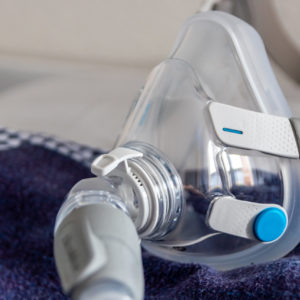 Did You Know?
Millions of Philips CPAP Machines Recalled
Philips DreamStation, CPAP and BiPAP machines sold in recent years may pose a risk of cancer, lung damage and other injuries.
Learn More
BPA is commonly found in the plastic lining of canned foods, as well as many plastic bottles or food containers. A recent report revealed two-thirds of aluminum cans on store shelves still contain the potentially harmful chemical, despite manufacturer vows to remove the chemical from processing.
Researchers indicate that molar incisor hyper-mineralization (MIH) occurs when the permanent molars and incisors erupt and have sensitive spots that become painful and prone to cavities. MIH affects up to 18% of children ages 6 to 9.
Rat studies have shown MIH may result from exposure to BPA after finding similar damage to the enamel of rats that received a daily dose of BPA equivalent to normal human BPA exposure, although the exact mechanism had remained unclear.
In this study, researchers from the French National Institute of Health and Medical Research (INSERM) gave rats daily doses of BPA alone or in combination with another chemical, vinclozolin. The dose was the equivalent to an average dose a human would take in from various sources daily. The rats were given the dose from birth until thirty days old.
The study involved the collection of cells from the surface of the rats' teeth and found BPA and vinclozolin changed the expression of two genes controlling the mineralization of tooth enamel.
Researchers then cultured and studied the rats' ameloblast cells, which deposit enamel during the development of teeth. They determined the presence of sex hormones, like estrogen and testosterone, boosted the expression of the genes making tooth enamel. BPA and vinclozolin are known to block the effect of male sex hormones, thus affecting the enamel mineralization.
The findings reveal a potential mechanism by which endocrine disruptors are weakening teeth. Spots are then found on dental enamel, the tough outer covering of teeth that protect it from physical chemical damage.
However, unlike bone, enamel does not regrow, so damage is irreversible. Researchers warn that BPA and vinclozolin, along with other endocrine disrupting chemicals, should be avoided until a child is five years old.
Another study published in JAMA Pediatrics also found early exposure to BPA affected young children. The study concluded BPA exposure to babies in utero was linked to increased risk of breathing problems in children by the age of five.
"Tooth enamel starts at the third trimester of pregnancy and ends at the age of 5, so minimizing exposure to endocrine disruptors at this stage in life as a precautionary measure would be one way of reducing the risk of enamel weakening", said Dr Katia Jedeon, lead author of the study.
BPA is one of the most prevalent chemicals in the environment. It is found in everyday items including drinking bottles, food storage containers, children's toys, car seats and other plastic items. A study published in 2014, linked BPA exposure, specifically from the lining of canned foods, to increased blood pressure.
"*" indicates required fields