Breast Cancer Drug Hair Loss Problems Withheld By Makers of Taxotere, Lawsuit Alleges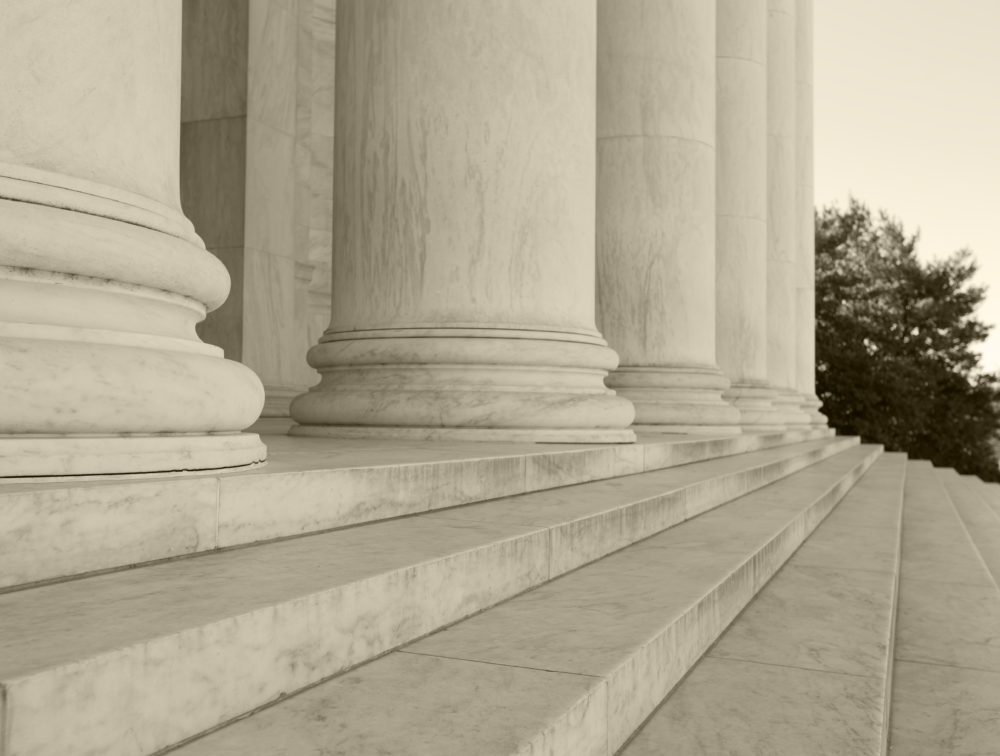 September 20, 2016
By: Irvin Jackson
A Minnesota woman is one of the latest to file a product liability lawsuit indicating that side effects of the breast cancer drug Taxotere caused her to experience permanent hair loss problems, alleging that the drug maker provided misleading information to patients and the medical community that suggested patients' hair would grow back after chemotherapy.
The complaint (PDF) was filed by Angela Thomas in the U.S. District Court for the District of Minnesota on September 12, claiming that Sanofi-Aventis knew or should have known that breast cancer treatment with Taxotere was associated with an increased risk of permanent hair problems, which were not associated with alternative treatments. However, rather than disclosing the risk, the drug maker allegedly provided false and misleading information.
Thomas was diagnosed with stage IIB breast cancer and underwent a double mastectomy, followed by a chemotherapy regimen involving Taxotere, which began in 2009. Although publications and marketing materials provided by Sanofi-Aventis to consumers and doctors suggested that the breast cancer drug only caused temporary hair loss problems, known as alopecia, Thomas indicates that she continues to suffer from disfiguring hair loss problems.
Learn More About
Side effects of Taxotere may cause sudden eye problems or result in permanent hair loss. Lawsuits reviewed nationwide.
Learn More About this Lawsuit
Taxotere (docetaxel) is a taxane-based breast cancer drug, which was introduced by Sanofi-Aventis in 1996 as a higher potency version of alternative chemotherapy drugs that were already on the market. It was promoted as superior alternative to existing treatment options, such as Taxol, yet it has actually been linked to an increased risk of permanent alopecia, which continues long after breast cancer treatments.
"Although women might accept the possibility of permanent baldness as a result of the use of [Taxotere] if no other product were available to treat their cancer, this was not the case," claims Thomas in the complaint. "Before Defendants' wrongful conduct resulted in thousands of women being exposed to the side effects of [Taxotere], there were already similar products on the market that were at least as effective as [Taxotere} and di not subject female users to the same risk of disfiguring permanent alopecia as does [Taxotere]."
The case joins a growing number of breast cancer drug hair loss lawsuits filed over the failure to disclose the potential side effects of Taxotere, each raising similar claim that Sanofi-Aventis placed their desire for profits before the safety of consumers. While Taxotere warnings in several other countries were updated to include information about the risk of permanent baldness, that same information was not provided to American women and doctors.
As early as 2005, studies found that women face a substantial risk of permanent hair loss with Taxotere, including findings that indicate one out of every 10 patients treated with Taxotere suffered hair loss that lasted up to 10 years and five months following chemotherapy, and in some cases longer.
In July, a motion was filed with the U.S. Judicial Panel on Multidistrict Litigation (JPML), seeking to consolidate all Taxotere lawsuits pending throughout the federal court system, seeking centralized management before one judge as part of an MDL, or Multidistrict Litigation, to reduce duplicative discovery, avoid conflicting pretrial rulings and serve the convenience of witnesses, parties and the courts.
The JPML is scheduled to hear oral arguments on the MDL motion on September 29, in Washington, D.C.
If the cases are centralized before one judge for coordinated discovery and pretrial proceedings, it is likely that a small group of cases will be prepared for early "bellwether" trials to help gauge how juries may respond to certain evidence and expert testimony that will be repeated throughout the litigation. While the outcome of such early trials will not be binding in other cases, they may help the parties reach Taxotere settlements for women suffering permanent hair loss problems, avoiding the need for dozens of individual trials in courts throughout the U.S.
LASHUN

September 21, 2016 at 8:53 pm

WHEN WILL WE START TO RECEIVE PAYOUTS FOR THE CLASS ACTION LAWSUIT FOR TAXOTERE ?
"*" indicates required fields