Breast Cancer Overdiagnosis Occurs In About 1 in 7 Cases: Study
March 09, 2022
By: Martha Garcia
A new study indicates roughly one out of every seven women diagnosed with breast cancer may be at risk for receiving treatments for tumors that will never cause any symptoms or problems during their lifetime.
Researchers are warning that regular mammograms, which are important for early detection of breast cancer, may be contributing to breast cancer "overdiagnosis" in cases where tumors will not lead to malignant cancers. These cancers would have remained small, not spread to other parts of the body and pose no harm to women, according to the findings published this week in the Annals of Internal Medicine.
The study was funded by the National Cancer Institute and lead by Ruth B. Etzioni, PhD, from the Fred Hutchinson Cancer Research Center in Seattle, Washington.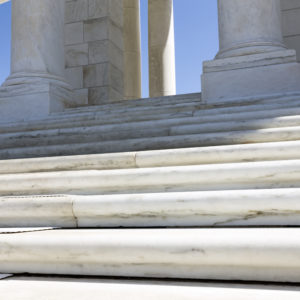 Researchers have long suspected regular mammograms can lead to overdiagnosis of cancers that would not have caused symptoms or signs in the patient's remaining lifetime, but the true rate of overdiagnosis is not known.
In this study, researchers looked at data on nearly 36,000 women aged 50 to 74 years when they had their first mammogram screening between 2000 and 2018. A total of 82,677 mammograms were conducted and 718 breast cancer diagnoses were given.
Researchers estimated 15% of screen-detected cancer cases were over diagnosed. This is the equivalent of roughly 1 in 7 unnecessary cancer cases diagnosed.
A cancer overdiagnosis means the cancer that was found was not life-threatening and would not have progressed to any harmful level during the patient's life. However, due to increasing mammogram screenings, more women are receiving breast cancer diagnoses when the cancer would have posed no harm.
"Among biennially screened women aged 50 to 74 years, about 1 in 7 cases of screen-detected cancer is over-diagnosed," wrote study authors. "This information clarifies the risk for breast cancer overdiagnosis in contemporary screening practice and should facilitate shared and informed decision making about mammography screening."
Research published in 2016 indicated common mammogram screenings are leading to the diagnosis of four times as many tumors that are not dangerous or fatal. This study indicated small tumor detection during the study increased from 36% to 68%. This is largely the case in the general population who are having more screenings and receiving more diagnoses for tumors that would not lead to clinical symptoms.
A similar study published in 2018 concluded more "scrutiny-dependent" cancers are being diagnosed. The more you screen for cancer, the more you are likely to find cancer, even if it does not pose a threat, they determined. This also leads patients to believe these cancers are more prevalent and changes patient perception about the risk of the cancer.
In the new study, of the cancer diagnoses, 4.5% were estimated to be non-progressive cases. Furthermore, 6% of cases were due to detecting indolent preclinical cancer, before it had developed to full blown cancer, and 9% were due to detecting progressive preclinical cancer in women who would have died of an unrelated cause before being diagnosed with breast cancer.
Research indicates breast cancer misdiagnosis costs the United States more than $4 billion every year due to additional screening and unnecessary over-treatment of cancers that would not have led to symptoms, health risks, or harm.
"*" indicates required fields