Breast Cancer Risk Increased By Exposure to Some Solvents: Study
June 03, 2014
By: Martha Garcia
Women exposed to certain solvents while working may face an increased risk of developing breast cancer, according to the findings of new research. 
In a study published this week in the medical journal Cancer Research, researchers found that women who regularly worked with organic solvents, such as benzene and acetone, had twice the risk of developing breast cancer. If the exposures happened before having their first baby, women had a 40% increased risk of developing breast cancer.
Nearly 50,000 women with an occupational history of contact with solvents were studied between 2003 and 2009, during the Sister Study cohort. The Sister Study focused on women whose sisters were diagnosed with breast cancer, however when they enrolled in the study they did not have breast cancer themselves.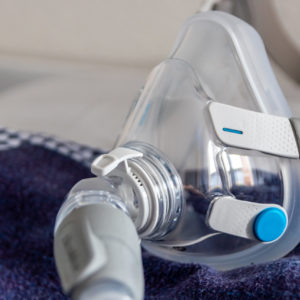 Did You Know?
Millions of Philips CPAP Machines Recalled
Philips DreamStation, CPAP and BiPAP machines sold in recent years may pose a risk of cancer, lung damage and other injuries.
Learn More
They were followed and evaluated for their risk of breast cancer based on a self-reported categorization of job-specific solvent use.
Researchers from the National Institute of Environmental Health Sciences later examined the data from the Sister Study to determine a woman's risk. Nearly 1,800 women were diagnosed with breast cancer during follow-up for the study. Of those cases, more than 1,200 were invasive cases.
"Our study is an important first step toward understanding how the timing of chemical exposures may impact breast cancer risk," said Christine Ekenga, lead author of the study and postdoctoral fellow in the epidemiology branch of the National Institute of Environmental Health Sciences at the National Institutes of Health (NIH).
Breast Cancer As An Occupational Hazard
Organic solvents are common in occupational settings and are used in many different products in a range of industries, including paints, lacquers, adhesives, degreasers, and dry cleaning chemicals.
Some occupations were found to be of higher risk for organic solvent exposure and, subsequently, increased breast cancer development risk. Those occupations included laboratory technicians, factory workers, and maids.
A woman's occupational exposure to solvents before having her first full-term birth greatly increased her risk of developing breast cancer. The time between puberty and when a woman experiences her first birth is a critical period of breast tissue differentiation which may result in increased vulnerability for breast cancer.
Breast cancer affects more than 200,000 women in the United States each year, killing more than 40,000 annually. Researchers estimate one in eight women will be diagnosed with breast cancer and a woman with a sister diagnosed with breast cancer carries double the risk of developing it herself.
Women with above average risk of developing breast cancer and work with organic solvents on a regular basis also have a higher risk of developing the disease.
The study is one of the first to show a clear link between the risk of developing breast cancer and exposure to certain chemicals. While the link is indicated, the risks are limited and more research is needed.
Researchers warn women should be familiar with the chemicals they use in the workplace and the hazards they may pose to minimize exposures and risk.
"*" indicates required fields