Woman Survived Breast Cancer, Only To Develop Breast Implant-Associated ALCL: Lawsuit
June 18, 2020
By: Irvin Jackson
A Utah woman indicates she survived breast cancer and a double mastectomy, only to later be diagnosed with breast implant-associated anaplastic large cell lymphoma (BIA-ALCL), according to a recently filed product liability lawsuit, which claims the design of her Allegan Biocell implants caused the development of this new cancer.
Barbara Pack and her husband, Allen, filed the complaint (PDF) against Allergan in the U.S. District Court for the District of New Jersey on June 15, alleging that the recalled breast implants featured a defective textured surface, due to pervasive and reckless manufacturing and design problems.
Over the past year, dozens of breast implant-associated ALCL lawsuits have been filed against Allergan, after federal regulators concluded that the company's Biocell line of textured implants were linked to nearly all cases of the rare cancer reported among women nationwide.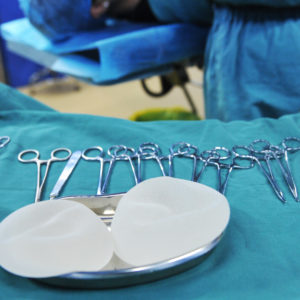 In July 2019, the manufacturer was forced to issue a worldwide breast implant recall, impacting the entire Biocell line of implants.
Pack's lawsuit states she received Allergan's Natrelle Style 120 silicone-filled breast implants with Biocell textured shells after a bilateral mastectomy and breast reconstruction surgery in 2009, which followed her prior breast cancer diagnosis.
In 2015, Pack developed a seroma in her right breast, which also caused intense itching. Her right breast implant was removed in August 2015, and replaced with another Natrelle Style 120 implant. However, that implant also caused swelling and problems, and in June 2018 she was diagnosed with BIA-ALCL in the right breast, and had that implant removed as well.
"At the time the 2009 and 2015 Biocell Implants were placed into Mrs. Pack's body, she was not advised, nor did she have any independent knowledge the Defendants' implants product were associated with and/or known to cause BIA-ALCL," the lawsuit states. "If Mrs. Pack had been advised that implantation was associated with even the slightest risk of developing ALCL and/or BIA-ALCL she would not have proceeded with implantation of the Products."
Pack's complaint will be consolidated with other similar lawsuits filed throughout the federal court system, which are centralized for pretrial proceedings before U.S. District Judge Brian R. Martinotti in the District of New Jersey, as part of a federal MDL, or multidistrict litigation.
Given common questions of fact and law raised throughout the litigation, it is expected that Judge Martinotti will select a small group of representative claims for early trial dates to help the parties gauge how juries may respond to certain evidence and testimony that is likely to be repeated throughout the litigation. However, as more women discover that they have BIA-ALCL or decide to have the breast implants removed, the size and scope of the litigation is expected to continue to expand over the coming months.
"*" indicates required fields