Breast Implant ALCL Lawsuit Filed Against Mentor, J&J Over Failure to Warn About Cancer Risk
May 02, 2018
By: Irvin Jackson
According to allegations raised in a new product liability lawsuit, Mentor breast implants caused anaplastic large cell lymphoma (ALCL) to develop about eight years after an Ohio woman underwent breast augmentation, indicating that the manufacturer knew or should have known that textured breast implants may increase the risk that women may develop this rare type of cancer.
The complaint (PDF) was filed by Renee Cashen in the Superior Court of New Jersey last week, naming Johnson & Johnson and its Mentor Worldwide and Ethicon subsidiaries as defendants.
Cashen indicates that she received Mentor MemoryGel Siltex Round Moderate Implants in February 2008. However, in 2016 she noticed a lump under her right armpit, and a needle biopsy revealed that she had a type of non-Hodgkins lyphoma in the tissue surrounding the implant, which is known breast implant-associated ALCL. As a result of the cancer diagnosis, the breast implants were removed in May 2016, and Cashen began chemotherapy in July 2017.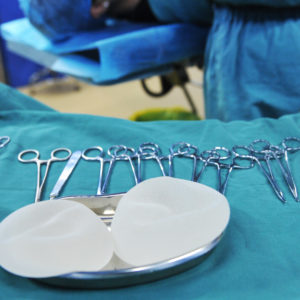 "Prior to her breast revision and correction procedure in May 2016, Mrs. Cashen enjoyed an active, full life, and did not experience the symptoms which arose after the Mentor MemoryGel Products were placed in her body," the lawsuit notes. "Subsequently, she endured pain, swelling, and embarrassment of her deformed chest."
The complaint indicates that Mentor long knew about the potential cancer problems with its breast implants, and avoided warning consumers like Cashen, her doctor or the medical community at large.
Cashen noted that she had taken part in a post-marketing surveillance study, from which she was dismissed without explanation.
"Mentor knew of the manufacturing failures, and multiple risks associated with implants design, and consciously responded by terminating the studies required within post market surveillance, in favor of self-serving research that it could control, and by misrepresenting the risks to the users, physicians, and regulatory agencies," the lawsuit states.
Breast Implant Cancer Warnings
The FDA first issued warnings about the emerging information about breast implant lymphoma risks last year, and a number of subsequent studies have confirmed that the cancer risk is real, and appears to be linked specifically to the use of certain textured breast implants with larger surface areas.
In June 2017, a study published in the medical journal Plastic and Reconstructive Surgery suggested that certain textured breast implants may increase the risk of anaplastic large cell lymphoma anywhere from 10 to 14 times, when compared to smooth breast implants.
In October 2017, a study published in the medical journal JAMA Surgery warned that many breast implant cancer cases worldwide have likely not been reported, and noted that doctors and patients may not be aware of BIA-ALCL.
In March, the FDA warned that it was aware of more than 400 cases of breast implant-related cancer. As more information becomes public about the breast implant cancer cases, experts have warned that the number of cases reported will likely increase significantly.
As regulators and researchers worldwide continue to evaluate the specific cause of the breast implant lymphoma problems, other women are also raising serious questions about why certain products appear to be more likely to be associated with the development of cancer, and how manufacturers failed to address potential design defects earlier.
The case joins a growing number of textured breast implant lawsuits being investigated by women diagnosed with anaplastic large cell lymphoma (ALCL) in recent years.
"*" indicates required fields