Study Finds Breast Implant-Associated ALCL Also Linked To Manufacturers Other Than Allergan, Mentor
September 08, 2020
By: Irvin Jackson
Following widespread concerns about the risk of cancer linked to textured breast implants manufactured by Allergan and Mentor, the findings of a new study suggest other manufacturers may also have products which cause women to develop breast implant-associated anaplastic large cell lymphoma (BIA-ALCL).
Columbian researchers published a study late last month in the medical journal Plastic and Reconstructive Surgery-Global Open which examined cases of BIA-ALCL reported in that country.
According to the findings, only about 55% of cases could be linked to Allergan and Mentor textured breast implants, although prior warnings issued by U.S. regulators have suggested nearly all cases were associated with Allergan Biocell breast implants.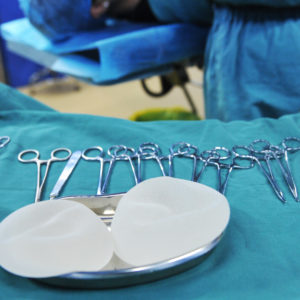 In July 2019, Allergan was forced to issue a worldwide breast implant recall for its entire line of "Biocell" textured breast implants. The recall came after the FDA released data in 2019 indicating it had found 573 known cases of BIA-ALCL diagnosed worldwide, including at least 33 deaths.
In a recent update, the FDA indicates it has identified an additional 160 new cases since July 7, 2019, as well as three new deaths. That brings the total cases to 733 BIA-ALCL diagnoses worldwide, and a total of 36 patient deaths globally.
According to the update, 620 of those cases were linked to Allergan implants, and in 47 cases the manufacturer was unknown. The agency indicates 15 of the 16 deaths where the manufacturer was known were linked to Allergan products.
However, in this latest study, researchers found 18 cases of BIA-ALCL in Columbia between 2011 and 2019. Of those, only seven were linked to Allergan implants, and three were linked to Mentor, accounting for just over 55% of the cases. In addition, two cases were linked to the manufacturer Silimed Polyurethane, and one each was linked to breast implants by Eurosilicone, Nagor, Orion, and Poly Implant Prothèse (PIP).
Of the 18 cases, one patient died, and one developed bone marrow problems which required a bone marrow transplant. However, after about 31 months of follow-up, 92.3% of cases achieved disease-free survival. But, researchers noted many of the cases were not identified until the late stages of development, requiring patients to often have to undergo chemotherapy, whereas early detection could likely be solved by simply removing the implants and the surrounding fluid.
"A high proportion of advanced disease may be a consequence of delayed presentation, lack of disease awareness, and timely access to tertiary cancer centers for diagnosis and treatment," they concluded. "Brands other than Allergan and Mentor were found to be associated with BIA-ALCL in our study."
Since the recall, there has been a sharp rise in the number of lawsuits filed against Allergan over the breast implants, each raising similar allegations that the textured design was unreasonably dangerous and defective. With the exception of a couple cases filed against Mentor, no other manufacturer has faced litigation over BIA-ALCL diagnoses.
"*" indicates required fields