Case Reports Suggests Breast Implant Lymphoma and "Illness" Problems May Be Related
August 06, 2020
By: Irvin Jackson
Brazilian researchers indicate case reports suggest there may be a connection between breast implant-associated anaplastic large cell lymphoma (BIA-ALCL), "breast implant illness", and a lesser known, usually benign, form of granuloma reported among women who received breast implants.
In recent years, women nationwide have learned their textured breast implants may increase the risk of a rare form of lymphoma which may develop in the tissue surrounding certain implants with a textured surface design.
At the same time, a growing number of women have been reporting a number of chronic symptoms after receiving breast implants, including fatigue, cognitive problems, muscle and joint pain, hair loss, infections, gastrointestinal injury, rashes, thyroid issues and other complications increasingly referred to by doctors as "breast implant illness,".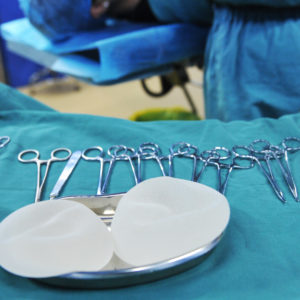 In a study published this month in the medical journal Radiology Case Reports, researchers suggest there may be a link between BIA-ALCL and a condition officially known as silicone induced granuloma of breast implant capsule (SIGBIC), which is often considered benign, and may be part of the underlying cause for unexplained breast implant illness cases.
In many cases, the breast implant illness problems have led to women having the implants removed, and concerns about the risk have become a factor to many considering whether to undergo breast enhancement or reconstruction surgery. However, the illnesses have not yet been scientifically verified, and in the U.S. the FDA has required breast implant manufacturers to investigate the potential side effects, particularly with silicone breast implants for several years.
The findings of this report suggest BIA-ALCL, SIGBIC, and perhaps breast implant illness may all be related.
"In this case report, we report a 46-year-old woman with SIGBIC diagnosis in her right breast and BIA-ALCL in her left breast, diagnosed with ultrasound and breast magnetic resonance," the researchers wrote. "Microscopy confirmed silicone bleeding from the implant surface/content. The imaging findings reported that SIGBIC and BIA-ALCL were similar; however, BIA-ALCL had an intracapsular collection."
The same researchers first defined SIGBIC about three years ago, indicating it is caused by gel bleeding from intact breast implants which then developed into the usually benign condition. The researchers hypothesized that SIGBIC and BIA-ALCL may be triggered by the same circumstances, but that BIA-ALCL is a more aggressive form of lymphoma.
However, researchers in this and other studies have suggested some of the signs of SIGBIC, while usually benign, appear to mirror those of breast implant illness reports. In SIGBIC cases, patients often report breast stiffness episodes, sudden episodes of acute breast volumetric increases, skin rashes, erythemia, joint pain and pruritus in their extremities, according to a study published last year by the European Society of Radiology.
"Since we started a research protocol in our institution to search for breast implant complications, we observed an increasing number of SIGBIC cases. We speculated whether SIGBIC and BIA-ALCL could have the same origin," the researchers in the latest case report, with the Instituto Brasileiro de Controle do Câncer, wrote. "We also noted that many patients with SIGBIC diagnosis have the same clinical complaints of that reported by patients with breast implant illness (BII), a disease reported in social media by women with common clinical complaints."
Researchers recommend further study into gel bleeding out from intact breast implants as a potential trigger for breast implant illness, as well as BIA-ALCL and SIGBIC.
On January 26, 2011, the FDA first released a report about case studies and epidemiological research, which suggested there was a link between breast implants and ALCL.
After confirming nearly all reports were linked to certain types of devices with microtextured surfaces, the FDA announced a global recall for all Allergan Natrelle and Biocell implants in July 2019, due to the risk of breast implant ALCL.
A growing number of breast implant lawsuits are now being pursued by women diagnosed with ALCL throughout the United States, including several class action lawsuits that call for medical monitoring for women with the recalled implants.
"*" indicates required fields