Breast Implant Registry May Be Recommended by Expert Panel Amid Lymphoma Concerns
February 27, 2019
By: Irvin Jackson
A panel of regulatory experts will meet next month to evaluate the risk of breast implant-associated anaplastic large cell lymphoma (BIA-ALCL) and other problems experienced by women, which may lead to recommendations that the FDA introduce a new breast implant registry. 
According to a Notice in the Federal Register, the U.S. Food and Drug Administration (FDA) will hold a public advisory committee on March 25 and 26, which will include a discussion about various breast implant risks and the panel will make recommendations about regulatory actions the agency should consider.
FDA Commissioner Scott Gottlieb first announced the meeting in late January, indicating that it will cover a range of topics on the benefits and risks of breast implants used for augmentation and reconstructive surgery.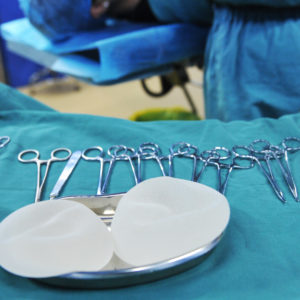 The Federal Register notice lays out the agenda for the two-day meeting, which includes several areas of discussion, such as emerging concerns about the development of lymphoma in the tissue surrounding the implant, systemic health problems known as "breast implant illness", the use of breast implant registries, the use of MRIs to screen for silicone breast implant ruptures, whether surgical mesh can be used in breast reconstruction procedures, the use of real-world data and patient testimonials in making regulatory decisions, and what constitutes informed consent when regarding breast implant discussions between doctors and patients.
The agency indicates that background information will be made available no later than two days before the hearings are scheduled to begin.
While the advisory committees' recommendations are not binding, the FDA usually weighs panel findings heavily when considering new regulations and guidance.
Breast Implant ALCL Concerns
On January 26, 2011, the FDA first released a report about case studies and epidemiological research that suggested there was a link between breast implants and ALCL.
The agency then issued a statement about emerging information on the breast implant lymphoma problems last year, and a number of subsequent studies have confirmed that the breast implant ALCL cancer risk is real.
In June 2017, a study published in the medical journal Plastic and Reconstructive Surgery suggested that certain textured breast implants may increase the risk of anaplastic large cell lymphoma anywhere from 10 to 14 times, when compared to smooth breast implants.
In October 2017, a study published in the medical journal JAMA Surgery warned that many breast implant cancer cases worldwide have likely not been reported, and noted that doctors and patients may not be aware of BIA-ALCL.
In March 2018, the FDA indicated that it was aware of more than 400 cases of breast implant-related cancer. As more information becomes public about the breast implant cancer cases, experts have warned that the number of cases reported will likely increase significantly.
Earlier this month the FDA sent a letter to healthcare providers indicating that there are now at least 457 confirmed breast implant lymphoma cases worldwide, with 246 new cases identified since September 30, 2017. That number includes at least nine deaths.
The agency urged doctors to become familiar with the signs of BIA-ALCL and to report suspected cases to the agency.
As regulators and researchers worldwide continue to evaluate the specific cause of the breast implant lymphoma problems, other women are also raising serious questions about why certain products appear to be more likely to be associated with the development of cancer, and how manufacturers failed to address potential design defects earlier.
Product liability lawyers in the U.S. are now reviewing other potential breast implant cancer lawsuits for women diagnosed with ALCL in recent years, alleging that manufacturers knew or should have known about the risk, yet withheld warnings from consumers and the medical community.
"*" indicates required fields