Breast Implant Removal Is Best Way To Combat BIA-ALCL: Study
November 12, 2020
By: Irvin Jackson
The findings of a new study appear to confirm that surgical breast implant removal is the best way to treat a rare type of cancer linked to the design of certain recalled products with a textured surface.
Last year, Allergan was forced to issue worldwide breast implant recalls which impacted its entire line of "Biocell" macrotextured products, after the design was linked to reports of a rare lymphoma that may develop in the tissue surrounding the implant.
The action was taken after hundreds of cases of breast implant-associated anaplastic large cell lymphoma (BIA-ALCL) were identified nationwide, which may be caused by chronic inflammation from the textured design. However, there has been little guidance for women who still have the breast implants in their body, or those diagnosed with the rare cancer.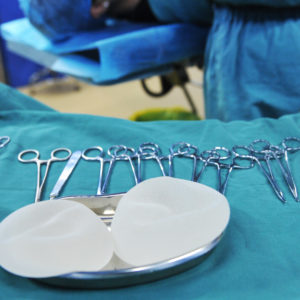 In a new study published this month in the medical journal Blood, researchers with the Memorial Sloan Kettering Cancer Center in New York indicate that bilateral implant removal and complete capsulectomy are the most effective treatments for the cancer.
Researchers conducted an analysis of all cases at the renowned cancer hospital involving women diagnosed with BIA-ALCL. Of the 27 cases between January 2011 and June 2020, 18 women underwent removal of the breast implant and capsulectomy, which is the surgical removal of scar tissue that has become thickened or hardened around an implant.
According to the findings, of those 18, 16 received implants due to reconstruction following breast cancer, and two received implants for cosmetic reasons. The median age at diagnosis was 57, and had a median exposure of 11 years.
Of the women who had their implants removed, all had silicone surface implants, and 17 of the 18 women had a Biocell textured implant.
The researchers conducted follow-up on the women for a median of 26 months. None of the patients died of lymphoma progression or recurrence, but one woman died from the progression of her original breast cancer. Another woman's BIA-ALCL returned, but her capsulectomy had been incomplete, and she actually had smooth surface implant replacement. Once that second set of implants were removed, she has remained free of cancer for more than six years.
Overall survival was 94%, and progression-free survival was 89%.
"Our data on this cohort of patients with BIA-ALCL surgically treated and followed at a single institution, confirm the importance of adequate surgery (bilateral implant removal and complete capsulectomy) in patients presenting with seroma-confined disease," the researchers concluded. "This dataset reinforces the high rates of progression free and overall survival when diagnosis is identified and treatment performed in those with limited state disease."
The study comes as Allergan faces a growing number of breast implant lawsuits filed by women diagnosed with the rare cancer, as well as women who have required removal of the recalled implants due to concerns that they may develop the lymphoma in the future. The complaints all raise similar allegations that the manufacturer knew about problems associated with the textured design for years, yet failed to warn women, the medical community or federal regulators, continuing to promote the textured design as safe and effective.
There are currently at least 300 class action and product liability lawsuits filed throughout the federal court system, which have been consolidated for pretrial proceedings in New Jersey. However, as breast implant cancer lawyers continue to review and file claims in the coming weeks and months, the size and scope of the litigation is expected to continue to grow.
"*" indicates required fields