Breast Implant Risks Have Some Mastectomy Recipients Forgoing Reconstructive Surgery
October 13, 2017
By: Irvin Jackson
Amid increasing concerns about the risk of rare cancer from breast implants, as well as reports of autoimmune problems from silicone toxicity, a growing number of women are deciding to forgo breast reconstruction following a mastectomy.
A report recently published in the Philadelphia Inquirer details the decisions made by women after surviving breast cancer and undergoing a mastectomy, who are often deciding to receive breast implants.
A recent study published in JAMA Surgery is cited in the story, which evaluated the quality of patient decisions about breast reconstruction after mastectomy, indicating that the process could be improved with better information about the potential benefits and risks of breast implants.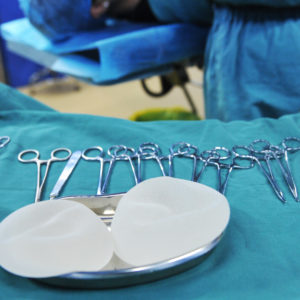 While researchers found that most women are not adequately informed to make a high-quality decision about breast reconstruction surgery, the study also found that a growing number have decided the surgeries are not necessary.
Many women are rejecting the need for breast implants after a mastectomy, because they are also rejecting societal requirements regarding a woman's body and her breasts. Some are also likely avoiding the operations because the totally cosmetic procedure may carry more health risks than previously believed.
Earlier this year, the FDA issued warnings about breast implant lymphoma risks, indicating that the agency was aware of at least 359 medical device reports involving women diagnosed with the rare form of non-Hodgkins lymphoma after receiving implants, known as anaplastic large cell lymphoma (ALCL).
After Australia's Therapeutic Goods Administration (TGA) launched an effort to monitor for lymphoma cases after breast implants, the number of identified cases in that country more than doubled, increasing the level of concern among doctors and patients worldwide.
There is little known about the exact cause of the breast implant cancer, but investigators have noted that the risk seems higher among women with breast implants that have a textured surface, which may be causing chronic inflammation and immune system reactions, leading to the development of lymphoma in the fluid around the breast implant.
In the JAMA Surgery study, only 43% of women who had to make a decision regarding reconstructive surgery following a mastectomy were well informed about the number of required operations, how long it takes to recover, and the fact that one in three women face major complications.
As researchers continue to evaluate the specific cause of the breast implant lymphoma problems, many women are raising serious questions about why certain products appear to be more likely to be associated with the development of cancer, and how manufacturers failed to address potential design defects earlier.
Product liability lawyers are reviewing potential breast implant lawsuits for women diagnosed with this rare cancer that develops in the tissue surrounding the implant, alleging that manufacturers have not done enough to research their products or warn about the potential risks associated with breast reconstruction or augmentation.
"*" indicates required fields