Side Effects of Brilinta Linked to Bleeding Risk In Heart Attack Patients: Study
March 23, 2015
By: Irvin Jackson
The findings of new clinical trials indicate that Brilinta may reduce the risk of a second heart attack, but side effects of the blood thinner may increase the risk of dangerous bleeding events. 
Researchers involved in what is known as the PEGASUS trial found that Brilinta would cause 31 major bleeding events in every 10,000 previous heart attack victims who took the drug. However, it may prevent about 42 heart attacks in the same number of people. The findings were presented earlier this month at the American College of Cardiology annual meeting, and were published on March 14 in The New England Journal of Medicine.
Brilinta (ticagrelor) is a type of blood thinner known as a platelet aggregation inhibitor. It was developed by AstraZeneca and approved by the FDA in July 2011. It carries a black box warning for bleeding risks, similar to that of other blood thinners. However, AstraZeneca wanted to see if uses of the drug could be expanded to include heart attack prevention.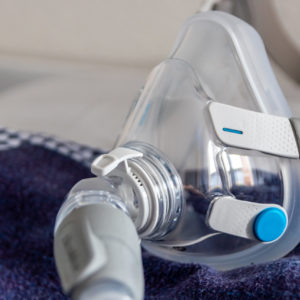 Did You Know?
Millions of Philips CPAP Machines Recalled
Philips DreamStation, CPAP and BiPAP machines sold in recent years may pose a risk of cancer, lung damage and other injuries.
Learn More
Researchers conducted a double-blind clinical study on 21,162 patients who had a heart attack anywhere from one to three years earlier. They were given either a 90 mg or 60 mg twice daily dose of Brilinta, or a placebo in addition to low doses of aspirin. They were followed for a median of 33 months as researchers looked to see if they suffered additional heart attacks, strokes, bleeding events or cardiovascular death.
The study determined that the rate of major heart bleeding was 2.6% with the higher dose of Brilinta, and 2.3% with the lower dose. That compares to barely over 1% risk among those given a placebo. Intracranial bleeding rates were about the same across all three subject groups.
"Ticagrelor significantly increased the rate of bleeding, including TIMI (thrombolysis in myocardial infarction) major bleeding, bleeding leading to transfusion, and bleeding leading to discontinuation of the study drug," the researchers reported. "The rates of bleeding leading to severe or irreversible harm were less than 1% over a 3-year period in all three groups in this trial. However, the study protocol excluded patients with recent bleeding, prior stroke, or the need for oral anticoagulant therapy. Therefore, the safety profile of long-term ticagrelor that we observed should not be generalized to other populations at heightened risk for bleeding."
Analysts say that the study's findings probably do not show the drug to be safe or effective enough for the manufacturer to try to push for new use approval as a heart attack prophylactic.
Previous Clinical Trials Questioned
The study was funded by AstraZeneca, which has been accused of manipulating the study findings of earlier Brilinta trials.
The U.S. Department of Justice launched an investigation into previous clinical trials on Brilinta in 2013, after a report identified a number of irregularities in a clinical trial and suggested that reports of heart attacks linked to Brilinta may have been under-reported.
In August 2013, a study published in the International Journal of Cardiology suggested that AstraZeneca may have manipulated data during an 18,000-patient clinical trial to make the drug appear safe when data suggested otherwise.
Among the irregularities was the fact that an independent review of the data found that 46% of all primary endpoint events favoring Brilinta came from just two countries, Poland and Hungary, despite the participation of subjects from numerous other countries. The review also found that heart attacks linked to Brilinta were under-reported in the clinical trial findings.
The trial, known as PLATO, was used to get Brilinta approved for the market in 2011. The company had hoped to make the drug one of its flagship medications, but to date sales have been disappointing.
In October 2013, a study was presented at the European Society of Cardiology, where researchers from the Netherlands warned that a significant number of patients are dropping the drug due to side effects of Brilinta, which include breathlessness and other health problems.
"*" indicates required fields